Jurgen Klopp held a lengthy press conference in Charlotte, North Carolina on Saturday, ahead of Liverpool's pre-season clash with Borussia Dortmund.
Klopp addressed reporters 25 minutes after a post-flight nap, with the Reds travelling to the United States in the early hours of Saturday morning.
There, they will take on Dortmund, Man City and Man United in the International Champions Cup, as their summer preparations step up against top-level opposition.
First up are Klopp's former club, with the German relishing the upcoming reunion with his old friends from the Rhine-Ruhr.
"I've had only two clubs [before Liverpool], so it's not hard to stay close to these two clubs and that's what I do," he said.
"It's not that we talk everyday, but a lot of my best friends work there.
"Tomorrow night is a 'test' game, it's a pre-season game, not the most important game in the season.
"We both want to challenge each other, but if you win or lose that's not decisive for the rest of the season.
"This is a good tournament to meet your old friends, so I'm really looking forward to it."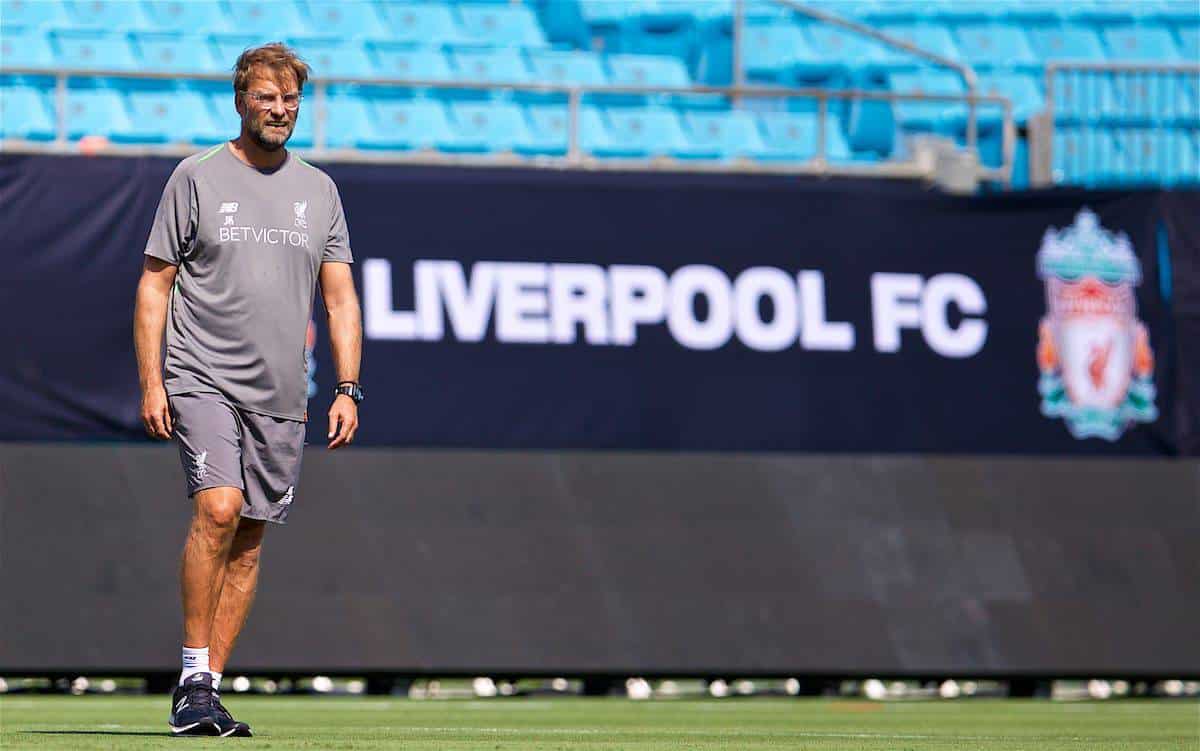 Klopp held training at the Bank of America Stadium after his press conference, and welcomed back Mohamed Salah, Sadio Mane and Marko Grujic to the fold.
The manager stressed that Salah was "fully recovered" from the shoulder injury that forced him off in the Champions League final, but isn't considering utilising the trio in Charlotte.
He also discussed accusations of hypocrisy after Liverpool's big spending in the transfer market, saying "I could not imagine that the world would change like that."
Another possible arrival in the coming years is Dortmund youngster Christian Pulisic, though while Klopp expressed his admiration for the USMNT international, he added that "there is no market" at this stage.
After taking on Dortmund, Liverpool will meet City in New Jersey (July 26) and United in Michigan (July 28), before heading to Evian for a short training camp.
They will then round off pre-season by taking on Napoli in Dublin and Torino at Anfield, before West Ham's visit to Merseyside for their Premier League opener.