Virgil van Dijk has spoken over the club's ambitions this season and says he hopes to help achieve "something special" in 2018/19 with Liverpool.
The Dutch defender made an immediate impression after joining mid-season from Southampton, and hopes are high that he'll help take the team up another level in his first full campaign at Anfield.
With a new goalkeeper behind him and new faces in midfield ahead of him, there has been a real restructuring of the Reds' spine over the last six months.
Van Dijk spoke to Goal.com and says that Jurgen Klopp's players have already shown what they are capable of this calendar year, and now want to build on it further.
"We showed what we are capable of and we need to build on that. We need to take it with us and use it as experience. It's going to be a very hard, tough season but we will see how it goes.
"Everybody in the squad has ambitions, the club has ambitions and we need to just show it on the pitch. We'll try to achieve something special this year."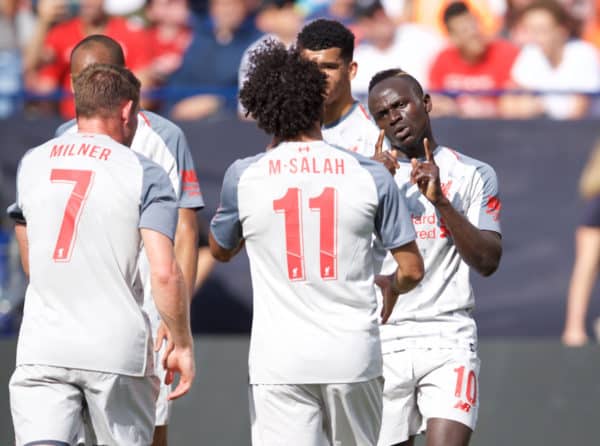 While the Reds were impressive in reaching the Champions League final last season, they still lagged some distance behind Man City domestically.
There is hope that with greater squad depth, however, that gap can be lessened—especially with the at-times unpredictable nature of England's top flight.
And the No. 4 says that it is players' character which can make the difference, with the new faces adding to the mentality of the squad this summer.
"Over the last couple of years in the Premier League, it's been tight. Anyone can win from anyone and that's the beauty of the game.
"The players we have brought in, (they) have personality. That helps us as well; everyone wants to help you and it makes life easier for you straight away. It's all a big family."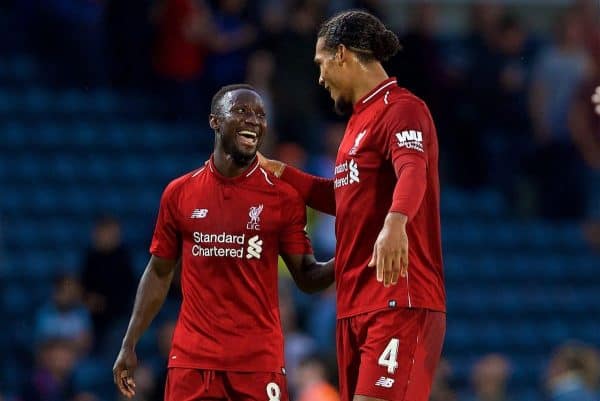 While the big prizes are many months away, fans are looking forward to every match now thanks to the scintillating football being played.
Van Dijk acknowledges that it's exactly the same on both sides of the white line, for supporters in the stands and those on the pitch—and that everyone has to take it one step at a time.
"I think it's a very exciting time to be a Liverpool player and a Liverpool fan.
"Hopefully we are going to do something special, but we are not looking too far ahead. We need to focus on the present, work hard and be humble."
Klopp's focus on mentality and personality has clearly been taken on board by the players, and with everyone fighting for each other it can only mean good things for the team going forward.
The new season is just around the corner and, as Van Dijk says, there's every reason to be excited and optimistic.