Alisson has become the most expensive goalkeeper of all time and his signing-on day at Liverpool has been documented in an interesting video.
The Reds snapped up Brazil's No.1 for £65 million on Thursday, in what could be a truly significant piece of business by the club.
Alisson is widely regarded as one of the world's top 'keepers and he will hopefully fill a void between the sticks that has been left gaping since the peak years of Pepe Reina almost a decade ago.
Liverpool's official YouTube channel has released a video showing how the Brazilian's first day with the Reds panned out, in what has been dubbed 'Signing Day Vlog'.
It begins with Alisson – who speaks good English already – packing his bags in preparation for his medical, before conducting all the necessary health procedures that accompany any transfer.
Looking impossibly cool, it's then off to Melwood for the 25-year-old, where he is greeted by man-of-the-moment Michael Edwards, who says he is "looking very sharp".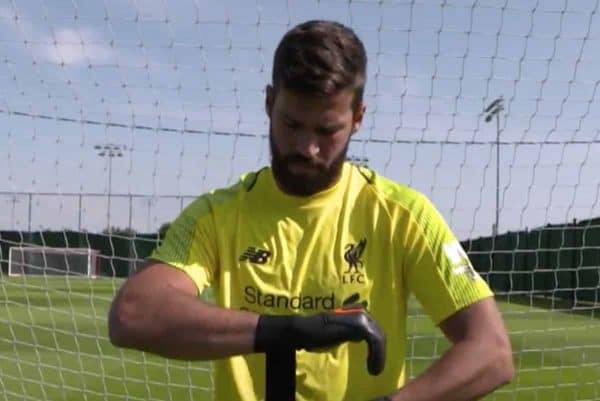 Alisson makes a trip into the canteen to meet the staff before sitting down for his first official interview with the Reds.
Jurgen Klopp brilliantly interrupts the conversation to greet his new big-money signing and the video ends with some posing for photographs.
It is an another excellent insight to what a day entails when a player joins a new club and Alisson comes across very well.
Klopp doesn't just sign great players, he signs great human beings – Liverpool's new first-choice 'keeper falls into both categories.