Liverpool are in action late tonight for their sixth summer match and fans have been treated to a behind-the-scenes view of a pre-season game.
Jurgen Klopp and his squad flew to USA over the weekend to start the next leg of their buildup to the new season, with the first fixture in the ICC seeing the Reds lose to Borussia Dortmund.
Next up it's Manchester City and an interesting clash between two Premier League sides who are gearing up to be title rivals in the coming campaign.
Ahead of the game, supporters can watch the above video, posted by LFC TV, which shows the buildup to the match from the perspective of the likes of the manager, the club TV crew and the fans.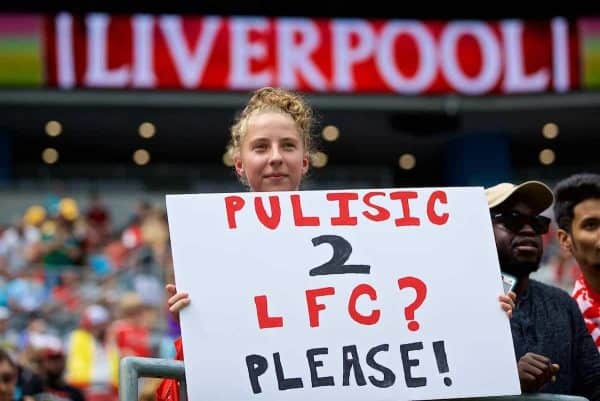 Regular match-goers will note a somewhat different atmosphere and build-up in the pre-game shots, with plenty of food stalls outside and Klopp engaging with fans inside the stadium.
The players warming up, the fans singing You'll Never Walk Alone and even some match action are all on show in the video.
Next up, Man City in New Jersey and hopefully a confidence-building result and performance!