Liverpool rolled over Torino 3-1 at Anfield in the final game of pre-season, and Jurgen Klopp will now take his decisions over a first competitive starting lineup.
Liverpool 3-1 Torino
Goals: Firmino, Wijnaldum, Sturridge
---
Bobby's back… but he has competition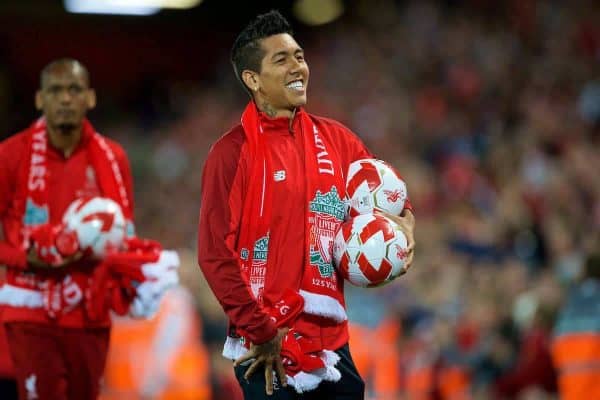 Roberto Firmino's return gave Liverpool a boost in Dublin, but here in his second appearance he was much more heavily involved.
A goal and an assist showcased the Brazilian's quality in the final third, and there were plenty of instances of good link play, excellent first touches and generally impressive movement throughout his 45 minutes on the pitch.
Firmino will, of course, be the Reds' first-choice centre-forward this season, and deservedly so after a stellar 2017/18 campaign.
But a big difference for Liverpool this term can be that there are finally alternatives, giving Klopp the chance to rest his main man when needed and still ensure the team has a threat in attack.
Mo Salah, of course, can play there. But Xherdan Shaqiri has also had a run-out in the role—and Daniel Sturridge is absolutely on fire as the campaign kicks off.
The No. 15 has been perhaps the Reds' best overall performer, equal parts creative and a goal threat himself, and it's great to see him returned to this level.
Given Firmino's game time this summer stands at just 90 minutes, it would be just reward for Sturridge if he was handed a starting role on the opening day, allowing Firmino more time to get up to speed.
Finally, the Reds have depth in attack.
Phillips' first big test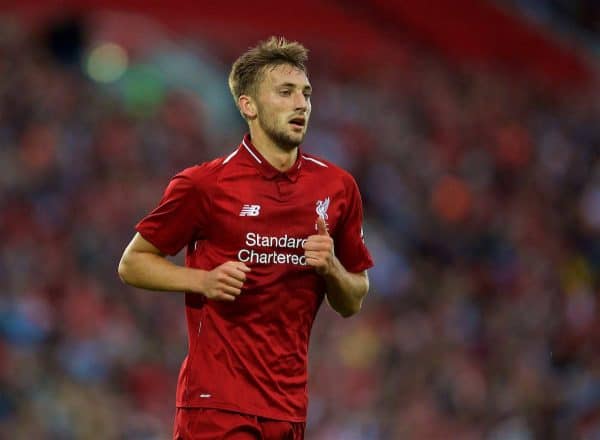 Nat Phillips was last man standing in terms of the youngsters of pre-season still being called upon for the starting lineup in this last friendly.
Up against Italian international striker Andrea Belotti, it was comfortably the biggest test of his fledgling career, and a difficult hour or so will show him just what he'd be up against on a regular basis at senior level with the Reds.
Phillips has impressed across the summer, but the Reds have generally been so superior that the defence have only been troubled intermittently; here it was the same, but a much better striker was on show for the opposition.
Belotti bullied Phillips aerially somewhat and his clever movement saw him escape the young defender a couple of times, though his recovery runs were good in other moments.
A game of learning, still, and a reminder of the step-up in quality needed to go from U23s to seniors.
Reds' style allows emergency reinforcements to be considered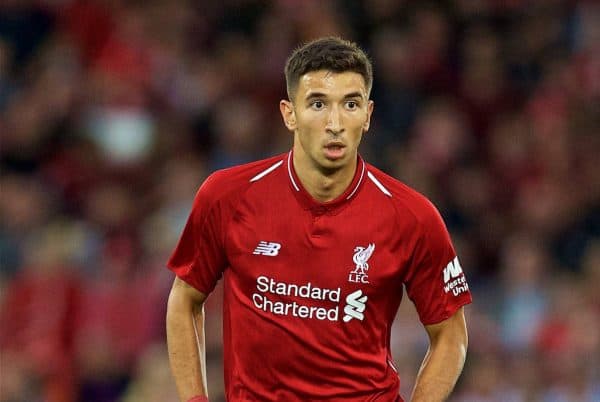 After Gini Wijnaldum filled in as an emergency centre-back last season, we already know Jurgen Klopp isn't averse to asking players to do a job out-of-position when required.
Against Torino, others followed: Fabinho filled in for a spell, then Marko Grujic, both—like Wijnaldum—more at home in the midfield line.
There's a simple reason why the Reds can run these types of risks with players out of position: their dominant and aggressive style of play.
Grujic wasn't asked to hold a line on the edge of his box, repel constant deliveries and make last-ditch tackles; more win aerial battles high upfield and redistribute the ball fromd deep.
Essentially, just what he does in a deep midfield role, but without cover behind.
It's not ideal as a regular solution, but it's good to know for the manager that he has options if the Reds are left short at the back again as they were last term.
With several senior centre-backs showing injury proneness in previous campaigns, it could be the case again in 2018/19.
Jones is ready, right now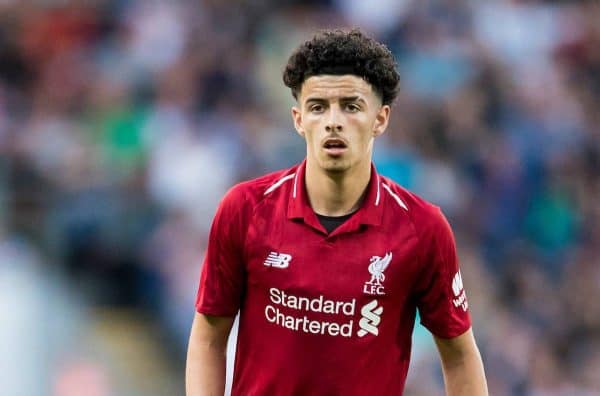 If Nat Phillips still needs a little more time to learn and grow into the role at first-team level, Curtis Jones is already there.
He might not be starter material for a team with title aspirations, but this talented teenage midfielder has the technical ability, the determination and the tactical understanding to play a part already.
On the ball he barely puts a foot wrong, whether playing high upfield or as the last man in the centre of the park, but that difference in positioning also highlights his ability to understand the game and not take risks when it would leave his team open.
A lunging tackle against Torino might have seen red in league play, but we've all seen that kind of exuberance from young midfielders at Anfield before.
That determination to win back possession is a necessity, even if it must have a little more control at times.
Jones must surely be in Klopp's thoughts to play a part across the season, even at just 17 years of age.
The Anfield crowd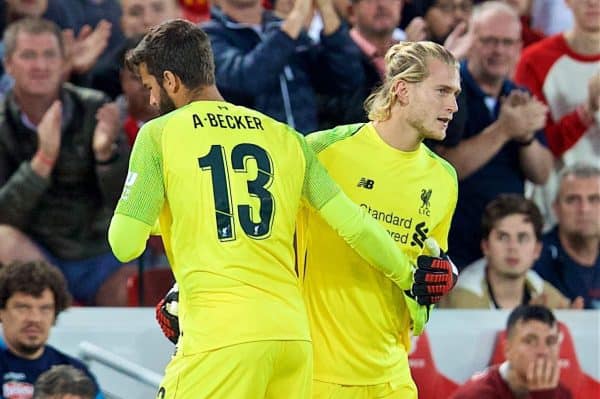 Finally, it was great to see the Anfield supporters fully involved on the night, and not just at the end of the match.
Sure, it was enjoyable and heartening to see the players giving out gifts to the fans at full time, but beforehand those in the stand also played their part.
Alisson was cheered whenever he touched the ball or made a save, and fellow goalkeeper Loris Karius received a warm welcome back, too.
Captain Jordan Henderson was well-received for his first appearance, and Sturridge's late goal received perhaps the biggest cheer of all. Clearly, all supporters want to see him back doing well.
Players and fans in harmony, just as the manager hoped for: it's almost as if we're a single club again.