Liverpool had to endure a nervy end to the game but ended up with a 1-0 win over Brighton at Anfield to continue their 100 percent start.
Liverpool 1-0 Brighton
Premier League, Anfield
August 25, 2018
Goal: Salah 23′
---
Wijnaldum's Statement Start to the Season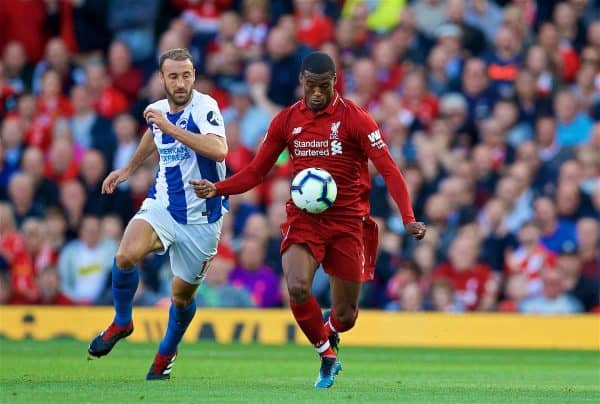 What a performance. James Milner might have been given Man of the Match by BT Sport, and he did play well, but Gini Wijnaldum was the real standout in the centre of the park.
The Dutchman started as the deepest of three once again, before shifting further forward later in the game as Jurgen Klopp altered his team and tactics.
In both halves of the pitch and both roles he played, Wijnaldum was near-faultless: aggressive in winning the ball, diligent with his passing, forward-thinking on the ball but always helping out defensively.
One excellent piece of first-half skill and drive had the Anfield crowd applauding; late in the match Wijnaldum was one of several making sure the Reds weren't overstretched.
Amid more competition for places this season, the No. 5 is doing all he can to show he, at least, should remain on the pitch.
Misfiring Forwards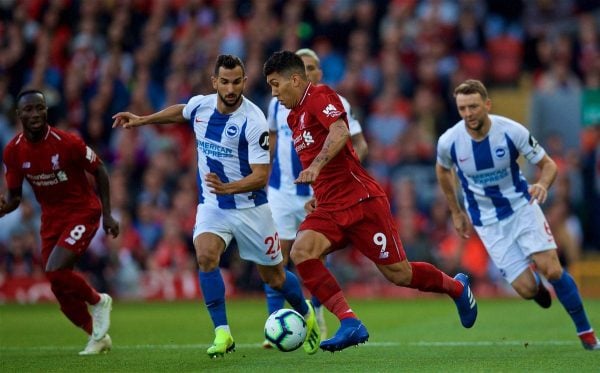 Roberto Firmino claimed the assist, Mohamed Salah scored the goal—but this was far from vintage stuff from the Reds' front three.
Indeed, the third member—Sadio Mane—was perhaps the most out-of-sync player on the pitch, working hard but misplacing passes with regularity, steering one shot wide early on and being subbed off first.
Salah was not much better. He scored the all-important goal, highlighting again an ability to be influential without being at his best, but he should have scored at least one more and maybe two.
Firmino was the best of the lot thanks to some link play, non-stop running and getting himself between the lines, but none of them can claim to have been on top form.
It's a reminder that the entire team must be responsible for beating teams, not just the forwards, and also another push for those on the bench—Daniel Sturridge and Xherdan Shaqiri in particular—to give everything when called upon to try and earn a starting spot.
Alisson's Importance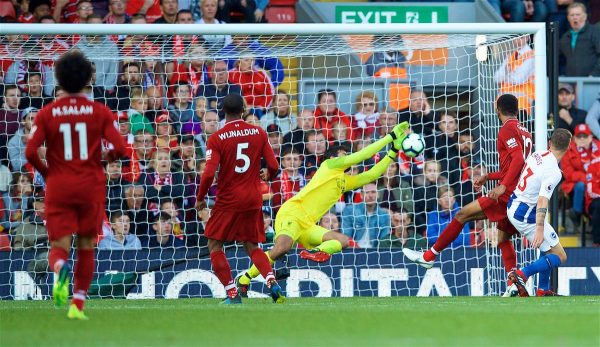 Thankfully, at the other end of the pitch there was a man very much in form.
Alisson kept his third consecutive clean sheet for the Reds, prolonging the run of not conceding at Anfield for the team overall and coming up with more than one big moment when needed.
His late save from Pascal Gross' header was imperative, but some good aerial work beforehand relieved pressure too.
A note on his footwork: a cool chip and clearance had the Kop delighted—Klopp less so after the match—but he cannot afford to make it a signature move.
The next forward can anticipate something like that and it only takes a slight touch or deflection to go horrendously wrong. We're not, of course, about to say 'we don't want confident footwork', but Alisson must merely remain unpredictable in how he tries to avoid a forward.
Later he was almost closed down, but this was more due to defenders not splitting for him than any missed piece of control, and Alisson still wanting to pass it out.
So far, so very good.
Consistency vs. Complacency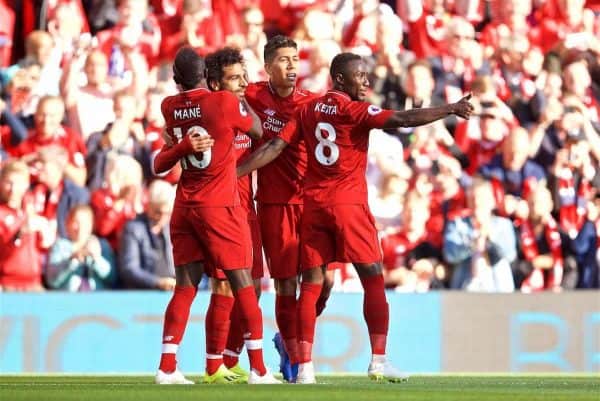 It's imperative to not come into games like this assuming that a win is just a whistle and 90 minutes away.
Pre-game, understandably so, many fans expected three, four, five goals and a victory; after big wins over Brighton last term, it's no surprise.
But the atmosphere felt flat and so did the performance, very slow and lethargic, not taking the game to Brighton with any measure of deadly speed and penetrating runs, waiting for rather than creating danger.
There are no complaints at another win, even a stressful and difficult one as this was in the end, for all types of challenges must be overcome in the pursuit of success.
But after two low-key performances from an attacking perspective, the Reds will be looking to pick matters up against Leicester and then after the international break.
Three Points, Wins and Clean Sheets!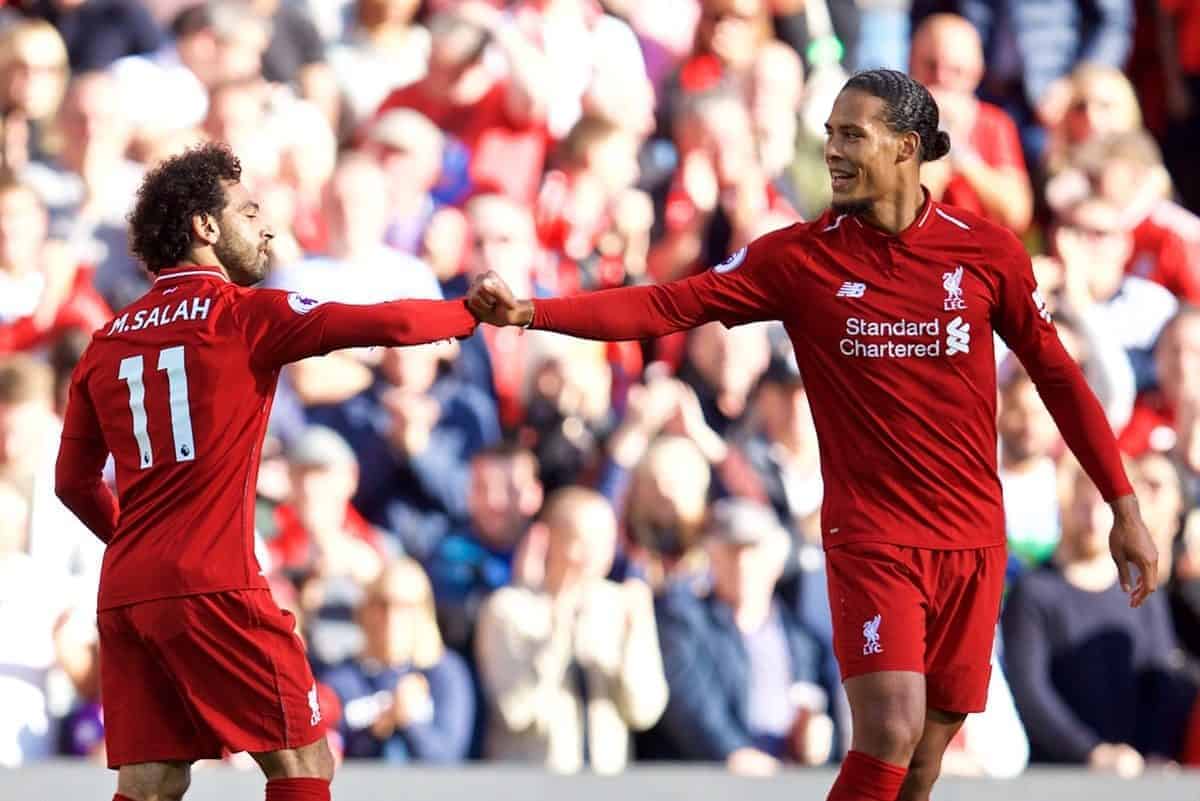 Top of the table, three games in, not a point dropped and not a goal conceded: what more could you ask for?!
If the start to the season hasn't been precisely perfect in every regard, it has been a lot closer to it than any other club has managed thus far.
Clearly a lot of good work over the summer has seen the team hit the ground running at enough of a pace to do damage to teams, and the confidence should only increase with wins behind them.
The clean sheets are just as important: there isn't the feeling of being an instant from disaster as the games head toward the closing stages.
It can happen, and no doubt will at some point, but the absence of inevitability is a massive step in the right direction.
Top of the league: now to try and stay there heading toward the international break.