Dejan Lovren will visit a specialist over a stomach injury he has developed over the summer while competing at the World Cup with Croatia.
The 29-year-old centre-back has explained that he is currently unable to return to training at Liverpool and that "Of course, they (the club) are not happy."
Lovren, who had eight different niggling injuries last season was due to return to pre-season training on Monday.
"I cannot train at all because of stomach muscle issues," he told Croatian outlet Sportske novosti. "I am suffering a lot of pain and will see a specialist doctor in the Netherlands."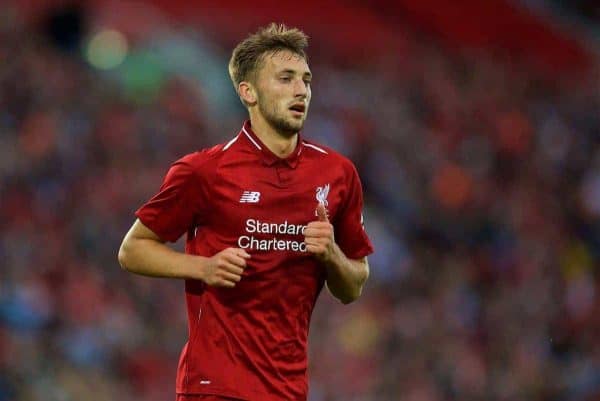 Lovren watched from the stands at Anfield on Tuesday night as Jurgen Klopp had just one senior centre-back available, Virgil van Dijk, with Joel Matip, Joe Gomez and Ragnar Klavan all sidelined.
Youngster Nathaniel Phillips partnered van Dijk, while the second half saw midfielders Fabinho and Marko Grujic in defence.
While Gomez is expected to be available for Sunday's Premier League opener against West Ham, the continuing injury issues for Liverpool's central defenders is a concern heading into the new campaign.
Last season, Matip had four injuries, Klavan five, and the season before saw Matip with another five injuries or niggles.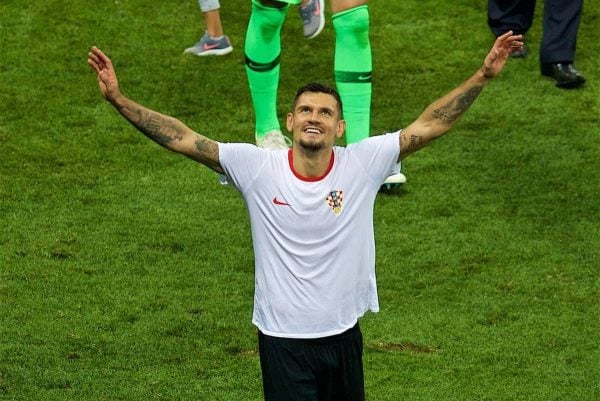 Lovren has detailed how he played through the pain barrier as his country reached the World Cup final, saying: "I felt it during the World Cup. I played with pain and those three games killed me. But who wouldn't play for Croatia at such a big tournament!
"After the World Cup finished, the pain increased. I can't even sit in my car without feeling it and to get out of the car hurts like hell!
"I'd always grit my teeth and play for Croatia, but now I am paying the price.
"I hoped it would pass during my holiday, but it didn't. As I went for a swim, it hurt. I couldn't even rest normally."
Lovren's claims though are a little odd, considering that he posted several videos on his Instagram swimming while on holiday this summer.
Many supporters had wanted Klopp to sign another centre-back in the summer, either to compete with Lovren alongside Van Dijk, or to replace the much-maligned Croatian.
Speaking in late July, Klopp said he didn't "see the need" for a centre-back this summer.