New Liverpool signing Fabinho has discussed how he's learning new things since arriving on Merseyside this summer.
The 24-year-old Brazilian arrived from Monaco for £39 million in May, and although he is a fitness doubt for Sunday's Premier League opener against West Ham, he is expected to play a key role for the Reds this season.
Manager Jurgen Klopp hinted early in the summer that Fabinho will take a little longer to adjust to a new style of play, as compared to Naby Keita who played a more similar style at RB Leipzig.
And Fabinho says he is being coached things that he's never learnt before.
"He (Klopp) and his technical staff and the physical trainer are always with me," he explained to ESPN Brazil.
"They tell me things that I need to improve and that no one has ever told me before. Off-field and strengthening tips — I've been working with them on top of that — and that's a thing that no one has ever told me.
"They are helping me to improve on every detail and raise my performance on the field. This has been positive for me. And I hope I can continue to develop as a player.
"He is a coach who demands a lot of players. Every day, not only in games."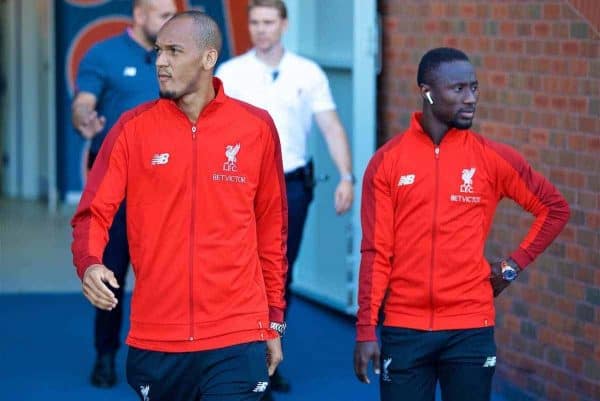 However, he also believes there are similarities in Liverpool's style and his former club:
"Monaco had a transition very similar to Liverpool's. I think these two teams can be compared in this way; both of them have very fast transition, with very fast players up front.
"I have adapted well in Liverpool. I've been doing well in the games we've played and I hope to be as important here as I was at Monaco.
"As a new player here, am looking forward to know this league. Making my debut will be a positive thing for us as well.
"The Premier League has a lot of intensity, a lot of physicality. I could see that in some friendlies we played against English teams. But I hope to adapt as soon as possible."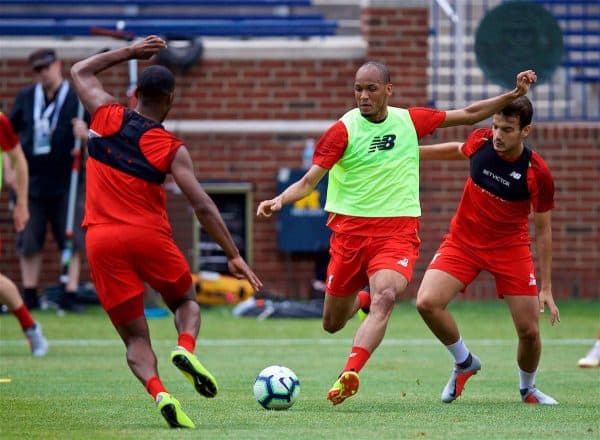 Earlier in the summer there were some rather tenuous headlines suggesting that Fabinho wanted Liverpool to sign his former Monaco teammate Kylian Mbappe, but the player has explained how those words were misconstrued in the media:
"A reporter asked me about Mbappe, I said he [Mbappe] congratulated me for coming to Liverpool. We talked for a while and the reporter asked me, in a casual tone, if I was going to try to bring him to Liverpool.
"I answered that he [Mbappe] was going to stay at PSG this year, but that maybe he would come next year if I talk to him. But that was a joke. I never talked about this with Mbappe."
Fabinho, who will wear the No.3 shirt in his first season at Liverpool, is seen as a like-for-like replacement for the departed Emre Can, but he could well establish himself as the deepest midfielder in Klopp's system.