FIFA are formulating plans for a consistent transfer deadline across world football, which would aid Premier League sides after their setback this year.
The summer window closed in England at 5pm on Thursday evening, with Liverpool one of few clubs enjoying a quiet deadline day after securing four key signings earlier in the summer.
Alisson, Fabinho, Naby Keita and Xherdan Shaqiri all arrived before the end of July, with Jurgen Klopp eager to work with his full squad throughout pre-season.
For others, however, the final hours of the window proved to be frantic, including Everton's late surge, Fulham and Wolves' remarkable activity and Man United's desperate search for a centre-back.
With the World Cup ending on July 15, the Premier League and Football League's decision to bring forward their deadline from August 31 prompted a rush of business.
Though admirable, with clubs agreeing to close the domestic window before the top-flight campaign begins on Friday, this came at a disadvantage as other leagues in Europe failed to follow suit.
This leaves sides still uncertain over the futures of key names, with potential moves to La Liga, Serie A, Ligue 1 or the Bundesliga a clear setback when there is no prospect of signing replacement.
According to the Times, however, FIFA are "planning to introduce a standardised global transfer window," closing for each league the day before their season begins.
"Fifa's proposals stop short of introducing a uniform window, as domestic league start dates vary globally," Matt Hughes writes, "but would reduce the disparities between countries."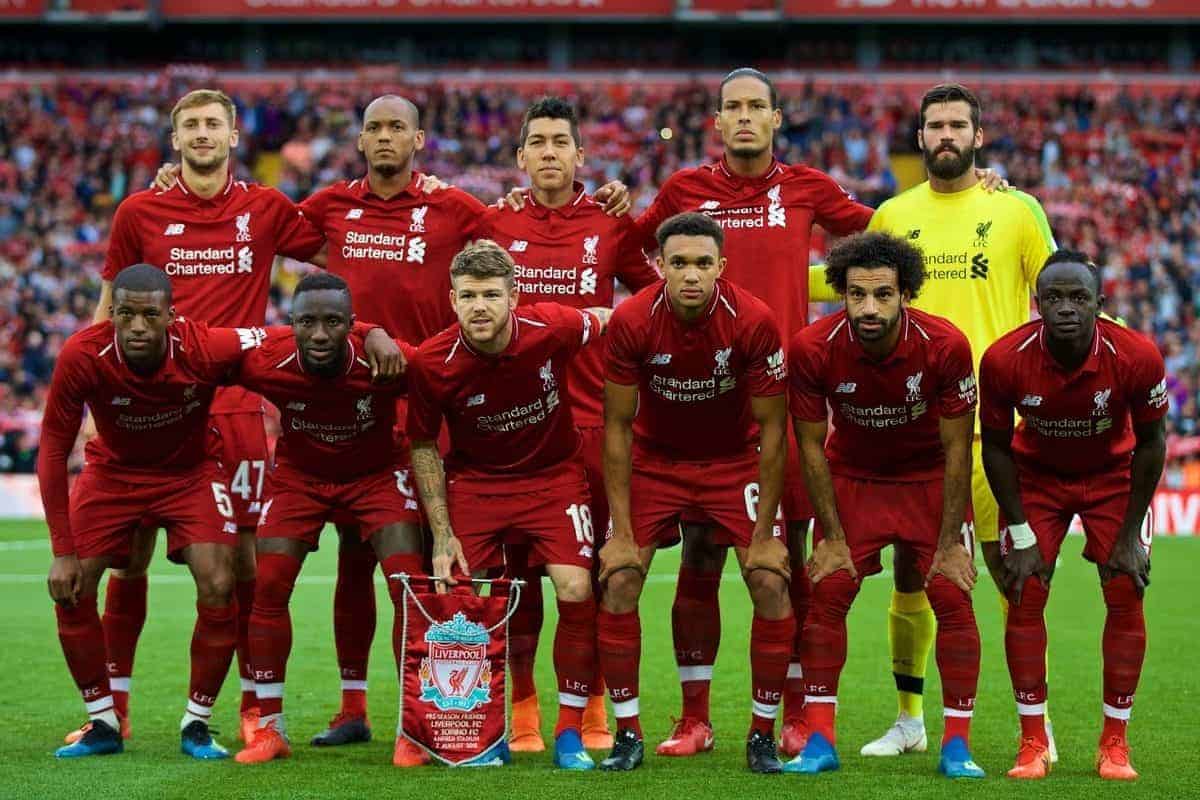 This could come into effect for next season, though it is stressed that Premier League clubs are still considering pushing the deadline back to August 31 after this summer's struggle.
"There is most disquiet among the biggest clubs, as they are the ones most likely to have players targeted by foreign clubs and less time to sign players from their domestic rivals," Hughes adds.
Liverpool should remain in a strong position despite likely interest from top sides, with Virgil van Dijk, Mohamed Salah and Roberto Firmino tied down to long-term deals.
Sadio Mane is also in talks with the club regarding an extension, while the likes of Andy Robertson, Trent Alexander-Arnold and Jordan Henderson are clearly committed to the club.
There was speculation over the future of Georginio Wijnaldum earlier in the summer, but it highly unlikely he pushes for a proposed move to Turkey, with a key role lined up at Anfield.
Simon Mignolet, Lazar Markovic and Divock Origi are among those expected to leave for Europe later this month.