Jurgen Klopp has expressed his delight at calling upon Naby Keita at Liverpool, insisting that "usually you don't get a player like him."
Keita produced an excellent display in the Reds' opening game of the campaign, building on a strong pre-season that saw him settle into his new surroundings
Undoubtedly a key player within Klopp's midfield, the Guinean can be expected to start the majority of games this season, giving Liverpool another dimension.
A deal to bring Keita to Anfield was struck with RB Leipzig last summer, but on the condition that he remain at the Red Bull Arena for the rest of 2017/18.
It was a long and frustrating wait for both player and manager, but speaking ahead of the 23-year-old's first away game for the club, Klopp struggled to mask his excitement:
"We all have no clue how good he can be. He's too young to judge. What can we say?

"Obviously he learned very quickly already in the last few years, from Austria to Leipzig, now here.

"So he adapts constantly and brings himself to the next level. Adapts to the other players, uses them really well.

"So that was the idea when we signed him, it was worth waiting for sure. Usually you don't get a player like him. It's quite difficult.

"He's 23 and all the other clubs are not blind, so we were lucky we could do very unusual business a bit early and wait for him."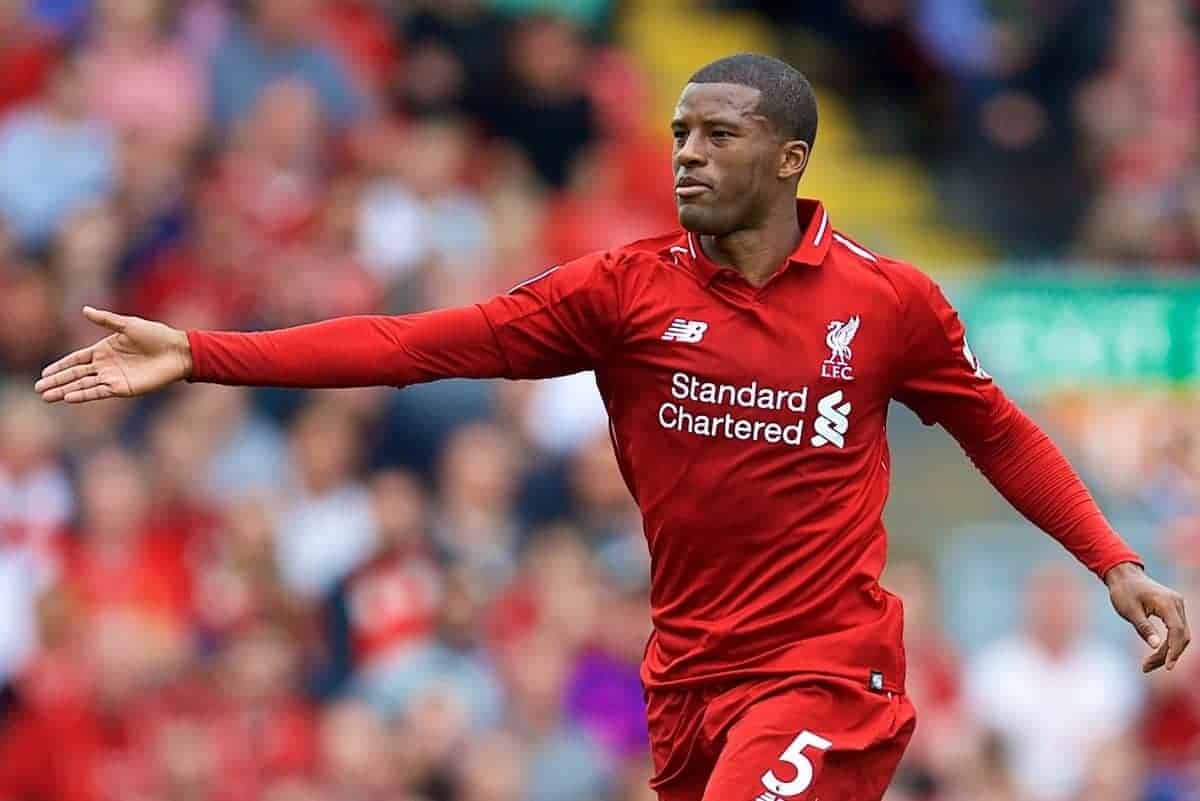 The manager emphasised the importance of his midfield trio of Keita, Georginio Wijnaldum and James Milner after last weekend's 4-0 thrashing of West Ham.
And while he explained how Liverpool "wanted [Keita] desperately," Klopp continued to shower praise on his other options:
"We talk about Naby Keita, that's good, he's new. But James Milner made big steps in the last three years, that's the truth.

"I don't want to judge his career but it feels like it's the best moment of his career.

"Gini Wijnaldum, no one speaks about him. He came from Newcastle as kind of No. 10 [or] winger.

"He can play the '6' and the '8' in the way I don't know many players can. They don't talk about him. It's like he could fill up the bench.

"The world is like that. When it's new it's fantastic, what you already have 'yeah I'm still here too'.

"We only spoke about these three but Fabinho didn't play a minute so far and we expect big things from him. Adam Lallana, a long time injured, [Xherdan] Shaqiri."
Klopp's enthusiasm is warranted, as Liverpool finally have the depth and quality in midfield required to challenge for the title—with Keita the jewel in their crown.