Liverpool face Napoli in Dublin on Saturday, but another Serie A side, Torino, visit Anfield for the final friendly of the summer.
The long build-up toward the new season started in the north-west and will finish on home soil, with Jurgen Klopp explaining that this will be a very different occasion to normal home matches.
While the Reds face West Ham at home on the opening day of the season, which will be the usual mix of tension and excitement around a competitive league match, the Torino game is altogether the opposite.
A chance for fitness, yes, as the players build up to the new campaign—but also an opportunity to give back to the fans.
As the boss explained to Liverpoolfc.com, those not involved in Dublin will start against the Italian side, while it's also the chance to experience Anfield for the first time for some.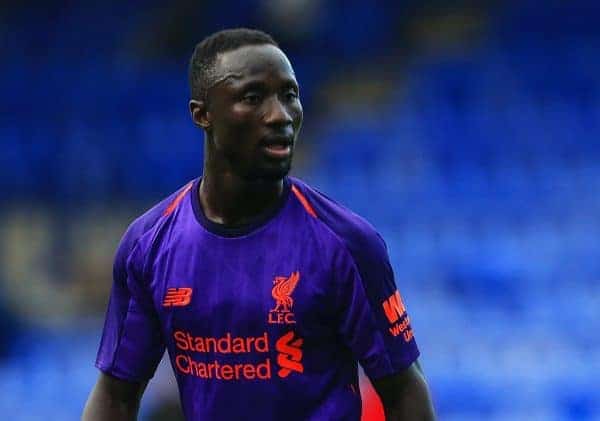 "From one point of view, we needed another game because it was clear a lot of players would come back later. We will see who can start against Napoli.
"Those who can't start against Napoli will start against Torino. It will be a mix-up.
"For all the new players it will be the first time in the stadium and it's very important that you get used to all these things."
While Naby Keita et al will indeed be getting their first taste of the Anfield atmosphere in a Red shirt, the manager has laid out why the Torino match will be different.
An opportunity to have both sides of the clubs come together is the "main reason" for the game, according to the boss.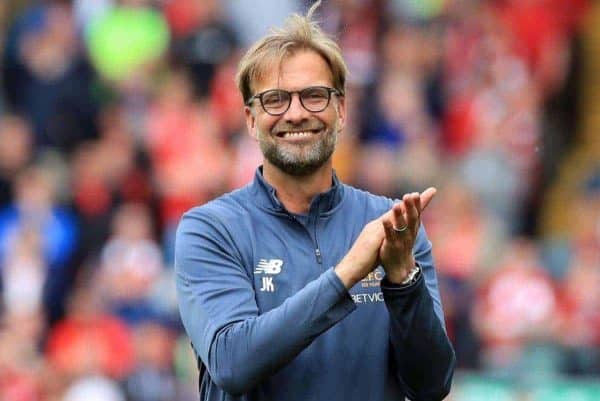 "But actually the main reason was that it should be the people's game. We planned it a long, long time ago – it was still last season when we said we wanted to have this game, to make it possible for all the people in Liverpool to come to Anfield.

I only heard about it but it's obviously difficult to come to Anfield, to get a ticket and all that stuff.

A game in midweek but in the summer holidays should be an opportunity, against a really good opponent – it's a really important game for us, it's not 'some game' – to show up with our supporters.

We will do things around the game we usually don't do.

I will go somewhere on stage for a short interview before the game, the World Cup players will do the same. After the game we will sign shirts and stuff like that, all these things that aren't possible in a purely competitive game.

It's a really important game for us but it's still a pre-season game, so we want to combine it.

I really hope that the people use that to come and we have a first really nice coming together and start a very important season for us, and create from the first day again a very special atmosphere."
After the exertions and excitement of last season, it's surely guaranteed that fans will be eagerly anticipating the 2018/19 campaign.
A good start against West Ham is imperative—but before that, a chance to ensure everyone is on board and pulling together, as the Reds wrap up their pre-season campaign against two Italian sides.