Jurgen Klopp is yet to field £39 million summer signing Fabinho in a competitive game, but is confident he can eventually make the difference for Liverpool.
The Brazilian made a surprise switch to Merseyside two days after the Champions League final, in a rare transfer preceded by little speculation.
His arrival at Anfield was widely lauded as a coup by the Reds, having established himself as one of the leading defensive midfielders in Europe during his time with Monaco.
But despite being one of just six players to feature in every pre-season game, Fabinho was left out of both of Liverpool's opening two games of 2018/19.
And speaking ahead of Saturday's clash with Brighton at Anfield, Klopp explained that he is allowing the 24-year-old to adjust to the demands of his system—as with Andy Robertson in 2017:
"It is about players understanding the position and who else is available as well, otherwise Fabinho would have been involved in the squad as he was in the first week. That is it.

"It is different football to what he is used to but he is improving already with big steps.

"I can see that in the sessions and that is cool. He is used to playing at a high level in France.

"It is not about who we play but about how we play. It is all fine. For sure it is not nice for a new player [to not be playing]. It never was.

"But you see Andy Robertson running around here at Melwood now and he's a completely different person to the one who was here in the first three months.

"That's how it is. But everything will be fine with Fabinho."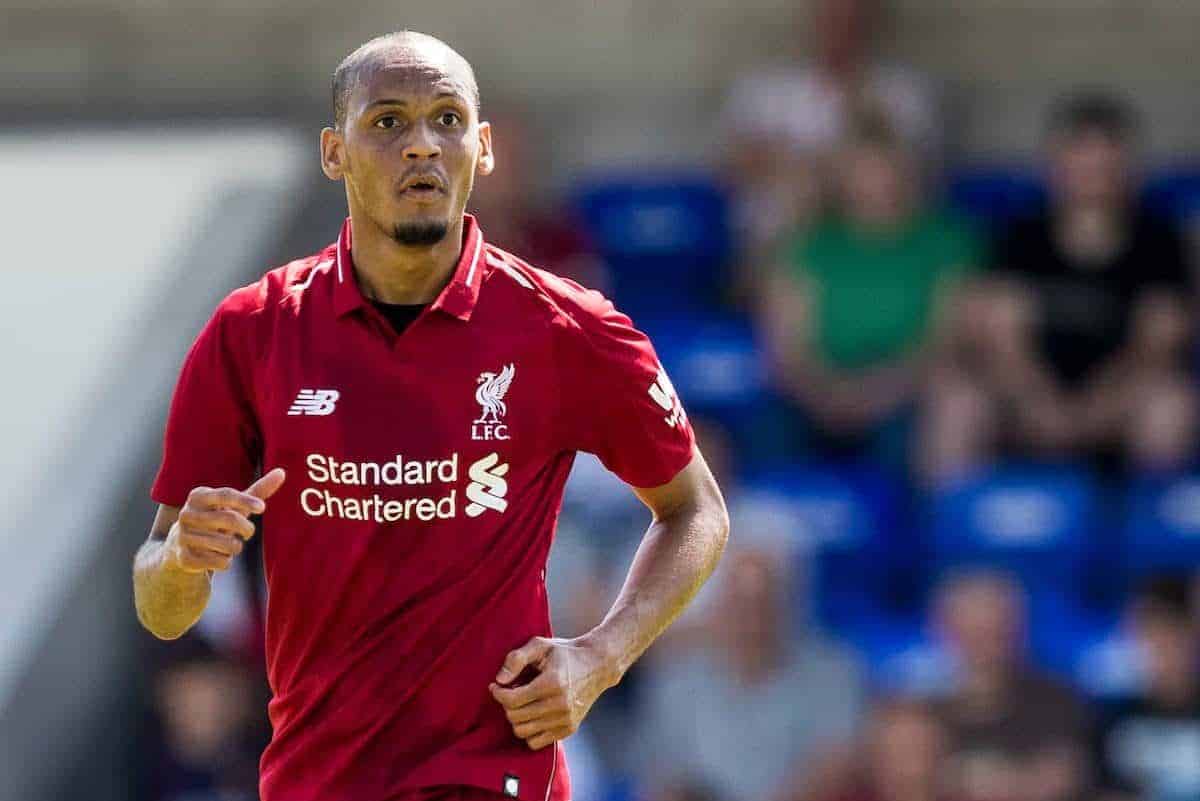 Fabinho is clearly a signing for the long term, and with Georginio Wijnaldum thriving in the No. 6 role and Jordan Henderson also available there is no rush to bring him into the side.
While Robertson's transition came after missing the majority of pre-season—as with Alex Oxlade-Chamberlain too—the new No. 3's follows a change of scenery from Ligue 1 to the Premier League.
Liverpool's high-intensity style, and the demands on the holding midfielder, ensure Fabinho's role will be a difficult one.
Earlier in pre-season, for example, Klopp suggested he was dropping too deep between the centre-backs, likely due to his experience at Monaco.
But when he is eventually brought in, the hope will be that Fabinho is up to speed with the Reds' pressing game—and can contributed to his usual exceptional standard in both defence and attack.