Liverpool may be top of the league with a 100 percent record having not yet conceded a goal but manager Jurgen Klopp insists they are still a long way from being the finished article.
Mohamed Salah's 29th goal in 29 appearances at Anfield secured a 1-0 win over Brighton in a game when the Reds failed to reach the levels which is now expected of them.
However, they ensured they capitalised on Man City's draw at Wolves earlier in the day to go top of the table for the first time since November 2016.
"Nine points after three games, I never heard anything negative about that. We didn't concede a goal, nothing negative about that," said Klopp.
"If you watched the games—we knew before the game but now a few more people know—we have a lot more to do.
"First half was a good mindset, really patient in the right moment, and we scored the goal and could've score more and I don't think they had a chance in the first half.
"Then there was half-time and we didn't do exactly the same, the boys changed a little bit and it was not the best idea.
"We didn't show the same patience and it was a more open game and there was absolutely no need for that.
"The last 10 minutes [Brighton] had their moments as we started passing through an area where they was no space.
"They had their chances and Alisson had to make a big save; nice, good for us.
"We won the game very deservedly. One-nil is not a result we've had very often since I was in but I am very happy because it was the best we could get today."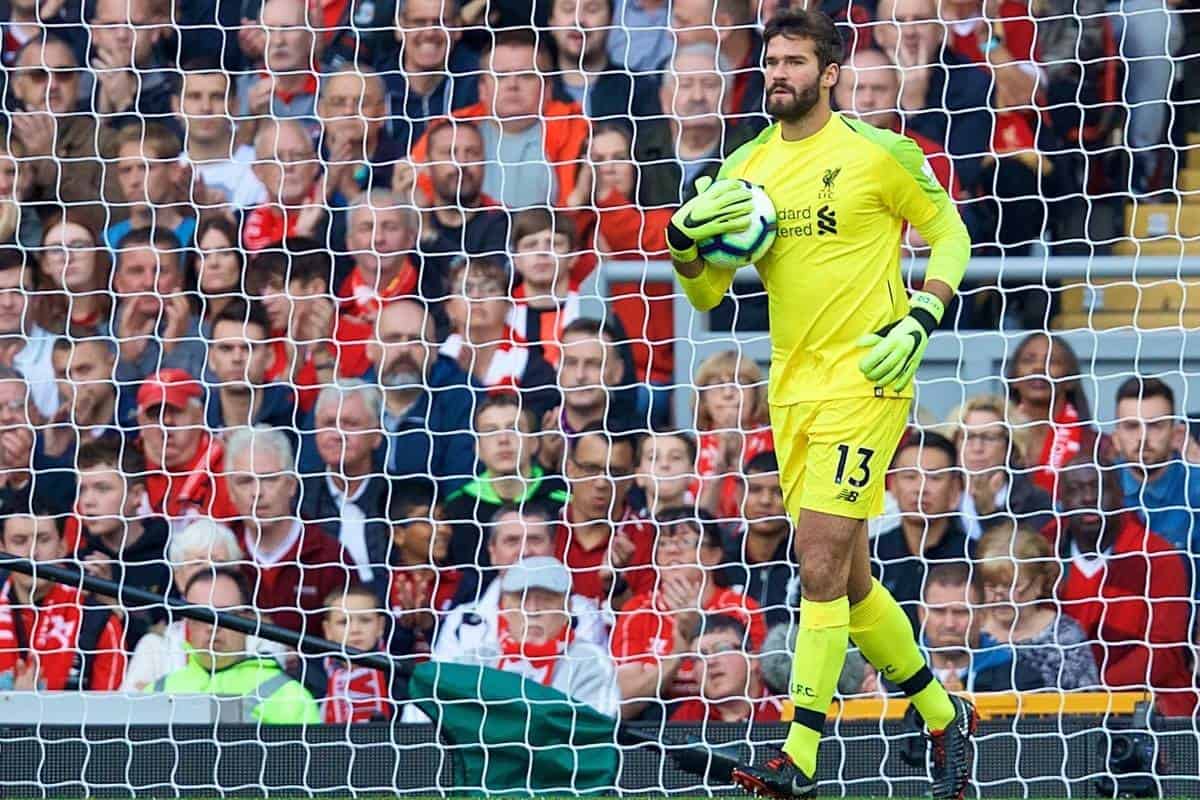 While Alisson was becoming only the third Liverpool goalkeeper in 51 years to keep a clean sheet in the opening three league matches of the season the man he replaced, Loris Karius was joining Besiktas on a two-year loan.
The Turkish club will pay a £2.2 million fee now and are obligated to buy him for a further £7.25 million in 2020 if appearance and European qualification criteria are met.
"We said goodbye yesterday. He is really looking forward to it, it is good for him and I really think Loris is a fantastic goalkeeper at a very good age," added Klopp.
"A lot of people spoke about our improved defensive things and as good as Alisson was in the last three games we were good when he was not here and Loris did a lot of good things.
"Besiktas have a good team who have a good chance to win the league and they now have a really good goalkeeper and I am really happy for him."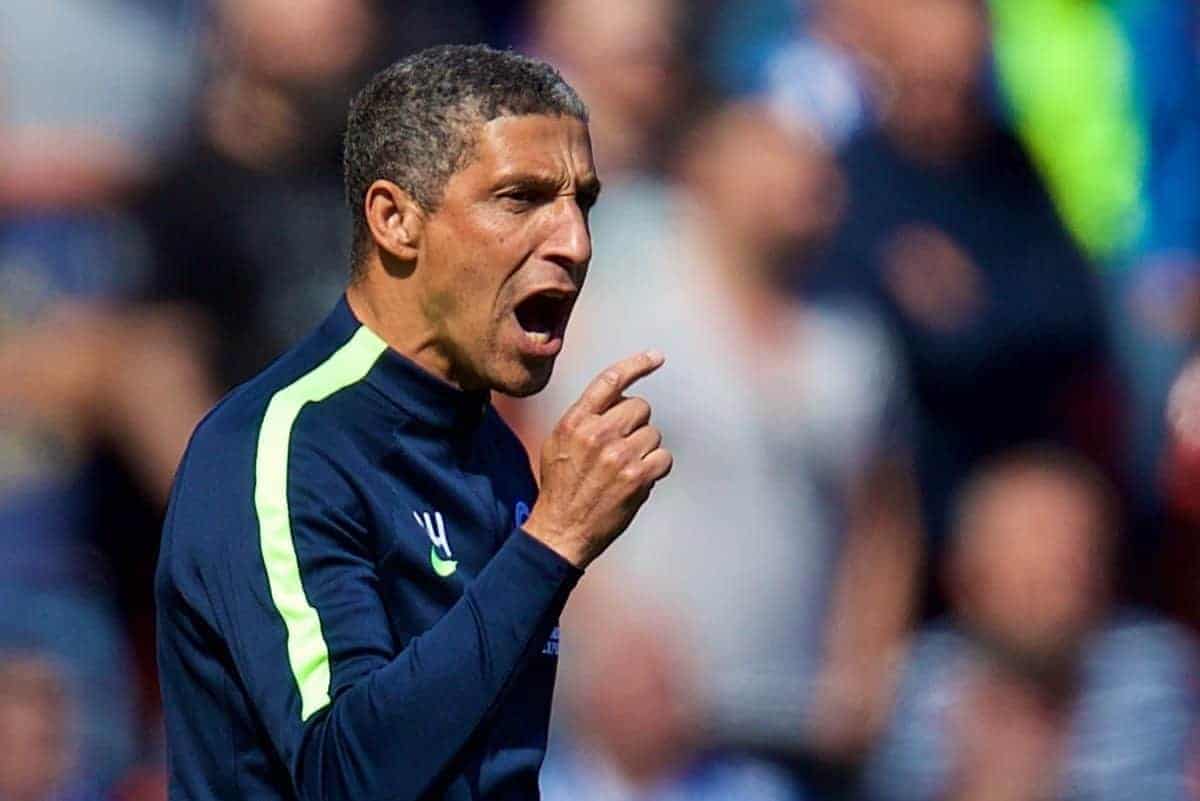 Brighton boss Chris Hughton was disappointed with the manner of Salah's 23rd-minute goal but pleased with the way his side responded.
"We conceded a very poor goal and you have to make sure you stick in the game," he said.
"At that stage you can crumble a little bit, particularly here with the quality they've got, but we stuck in there.
"When you concede a goal like that, the disappointment can spread through the team and that can show, but I don't think it showed. We raised our game again."