Liverpool head into the new season in optimistic fashion and Jurgen Klopp says the Reds need to take another step forward this term.
The boss has overseen a great upward swing in fortunes since taking over in 2015, but silverware still eludes him despite three appearances in different cup finals.
An improvement in style, depth and results overall has been apparent, and Klopp wants that development to continue in 2018/19.
In an in-depth interview with the Liverpool Echo, Klopp says it has been a good journey so far—but now more is required.
"I'm fine with what we've done, fine that we did it, but it's nothing to be proud of," he said.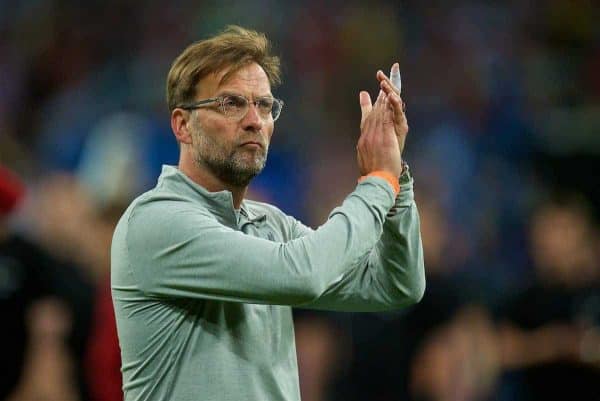 "I am a very positive person but even I cannot say that reaching a final is the maximum because it's not the maximum. When we are there, we have to win it.
"I am mostly fine with the performances we've showed in these finals, we always did what we could do and that's important.
"The real positive thing is that there's still a lot of space for improvement and development – that's what we are going for.
"You can't say the next step is tomorrow but hopefully it will be during this season."
A step forward might have fans wondering just what the squad is capable of, given the fast-flowing, attack-minded football on show last term, but the boss says it's not necessarily about on-pitch style.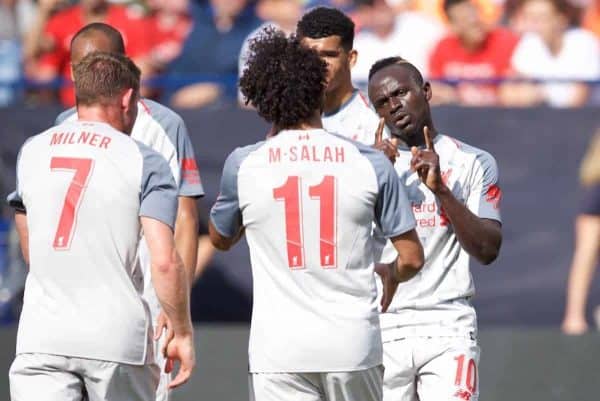 The next step for us would not be improving our football on the highest level, it would mean playing the same football more often.

It's not that we say we need to improve this and that. We only need to do what we've already done on our best days much more often.

We are really back among the top clubs in Europe. That's a big achievement. Nobody is really interested but it is.

It doesn't make sense to think about any other team in the league. We didn't lose the points against City, we lost the points against all the other teams.

When I say we need to be more consistent, it's about getting more points. Why should we think about City? We only think about them in the moment we play them.

We have to be 100% focused on ourselves and take all these games like finals. Whether it's a weekend final or a midweek final, let's play with all we have, final whistle, judge it, analyse it, next game. That's how a season should be.
Pressed on what he most wanted out of the campaign ahead, Klopp was unequivocal in demanding further improvement—a common theme during his reign.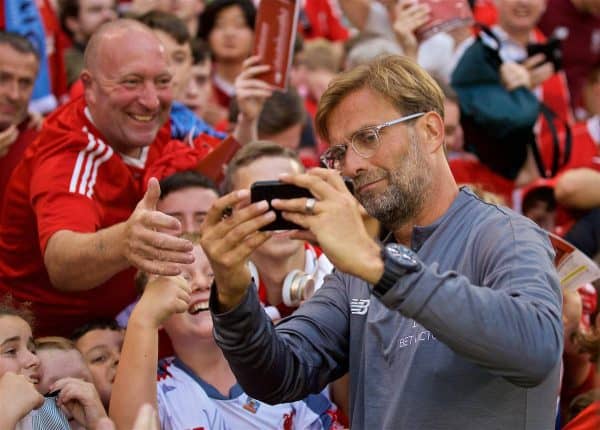 But he also highlighted the need to continue to work hard, and that rewards would follow.
"Development. What I wish is winning something. Can I promise it? Of course not.
"But it's what I want to have. You need luck in decisive moments and you need consistent outstanding performance levels – then you earn the right to win something.
"This club has made some fantastic steps in the last few years. For me, now it's about making the next step."
It's inarguable that Liverpool head into the 18/19 season with fans in perhaps the most optimistic mood since 2013, and with a good deal reason more to be so this time around.
The full first part of the interview, available to read here, also sees Klopp discuss the spirit of the squad, the reaction to Philippe Coutinho's departure and the difficulties of players' staggered returns to action this summer.