Benfica's win on Wednesday night means Liverpool will be seeded in pot three for Thursday's Champions League draw, here's everything you need to know.
Last year's beaten finalists will have their eye on another run deep into the competition—but before the knock-outs, they'll need to navigate their way past three opponents in the group stage.
As Liverpool fans will remember only too well from previous years, this isn't something to take lightly and a poor or shock result or two can have dire implications for the rest of the season.
On the other hand, the Reds will rightly be optimistic about their chances against anyone, having shown the ability to beat the best last season.
Here's everything you need to know ahead of the draw.
When exactly is the draw?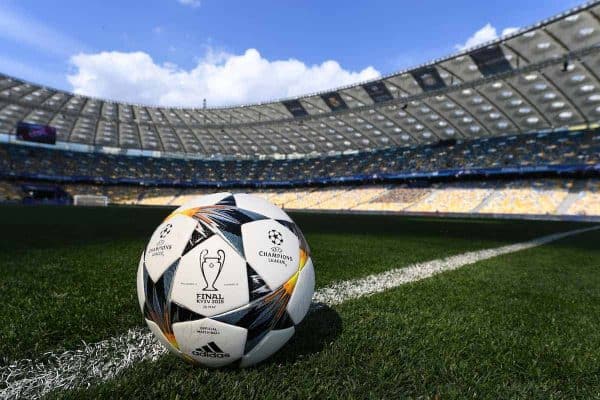 Thursday, 30 August, 5pm UK time is the start time, but UEFA like to drag these things out so it could be nearer 6pm by the time we know Liverpool's opponents.
The draw will take place in Monaco and will be streamed live on their website and on YouTube.
As usual, the Reds can't face another English side in the draw and the sides Jurgen Klopp's outfit are picked to face will also be the group for the U19s in the UEFA Youth League this season.
UEFA will also be giving out a clutch of awards during the draw ceremony, including the UEFA Men's and Women's Player of the Year, as well as top performers for each position in last season's Champions League.
What Pot are Liverpool in?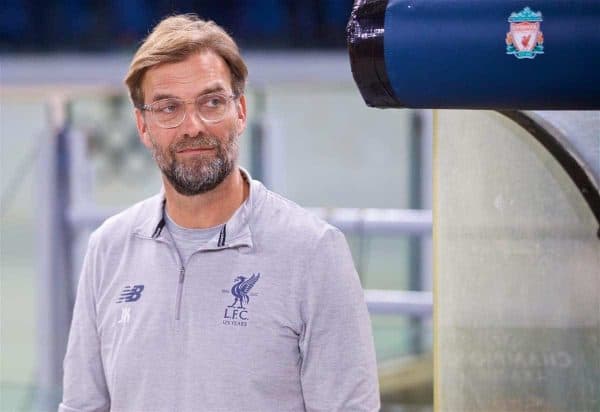 Everything hinged on the Benfica vs. PAOK tie. A 1-1 draw in the first leg meant the matter would be resolved in Thessaloniki.
PAOK took the lead early on, but it didn't last long and the Portuguese side went on to secure a comprehensive victory 4-1 victory on the night.
It means Liverpool will be seeded in pot three, not pot two as they would have been had Benfica been eliminated.
Who can Liverpool face?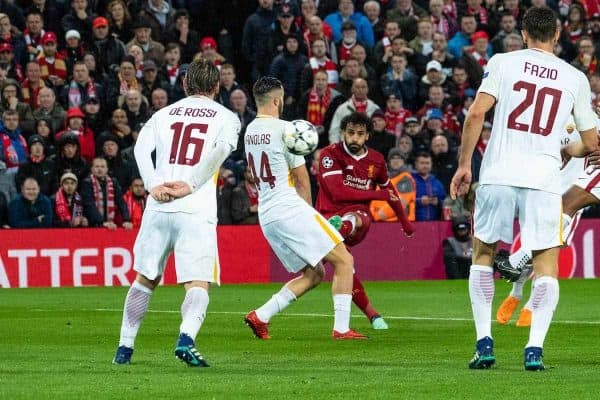 As the Reds are in Pot 3, it's one from each of Pots 1, 2 and 4.
Pot 1: Real Madrid, Atletico Madrid, Barcelona, Bayern Munich, Manchester City, Juventus, Paris Saint-Germain, Lokomotiv Moscow
Pot 2: Borussia Dortmund, FC Porto, Manchester United, Shakhtar Donetsk, Benfica, Napoli, Tottenham Hotspur, Roma
Pot 3: Liverpool, Schalke, Lyon, Monaco, Ajax, CSKA Moscow, PSV Eindhoven, Valencia
Pot 4: Viktoria Plzen, Club Brugge, Galatasaray, Young Boys, Inter Milan, Hoffenheim, Red Star Belgrade, AEK Athens
Best case scenario? The Reds end up with Lokomotiv Moscow, Porto and perhaps Club Brugge or AEK Athens.
Having said that, Klopp prefers for his side not to have to travel long distances, which Moscow requires. So it's pros and cons, as ever.
At the other end of the scale, facing Paris Saint-Germain, Borussia Dortmund and Inter Milan would be a difficult test – but would require less travel for the team and fans.
We'll find out tomorrow just how difficult the next few months look.
Dates for the diary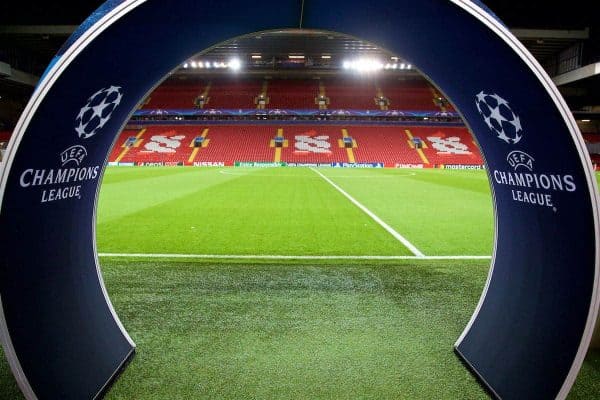 The dates and fixtures will be confirmed within a few hours of the draw, but for now here are the matchdays for the group stages.
18/19 September: Matchday one
2/3 October: Matchday two
23/24 October: Matchday three
6/7 November: Matchday four
27/28 November: Matchday five
11/12 December: Matchday six
This season sees kick off times change to 5.55pm or 8pm – no longer 7.45pm (UK times). Games at home will all be 8pm kick off.
Anything else to know?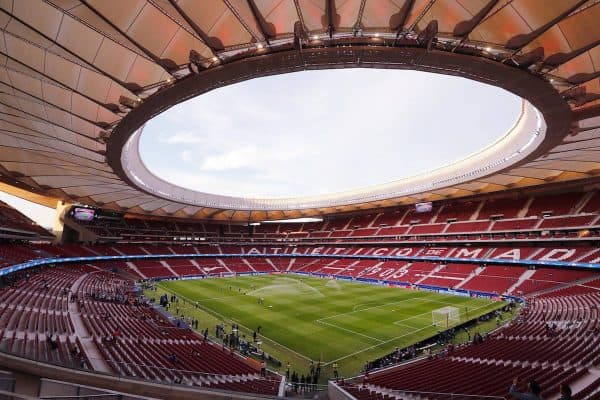 Last year's journey was all about the Road to Kyiv; this time around it's Destination Madrid.
The Wanda Metropolitano, home to Atletico Madrid, is the venue which will host the 2019 Champions League final.
That takes place a little later than last year, on June 1—so no excuses, don't go booking those holidays abroad just yet!
We'll also have a full breakdown of Liverpool's opponents here on This Is Anfield right after Thursday's draw.