Gini Wijnaldum has made a great start to the new season and Jurgen Klopp has hailed his versatility and importance to Liverpool.
While he made his name in his native Netherlands as an offensive-minded midfielder, the Reds' No. 5 has been playing an altogether different role this term.
Operating as the deepest of Liverpool's midfield trio, Wijnaldum has held fort behind James Milner and Naby Keita, protecting the defence and helping start attacks from deep.
Later in matches he has regularly switched to his more natural attacking role, and this ability to play multiple roles will ensure he plays a regular part this season.
Against Brighton at the weekend, he was perhaps the best performer on the field for the Reds, playing both roles with equal aplomb—which bodes well for when he returns to play further upfield.
Klopp believes that Gini shone across pre-season as a No. 8, reports the Echo, but the need to cover in the deepest role was always going to be important this summer.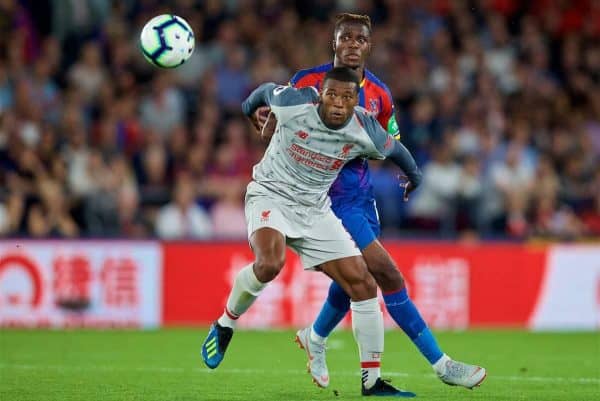 "We knew it from the beginning, the situation was clear.
"Hendo (Jordan Henderson) would not have a big break and Fabinho would need time to settle in so it was always clear that Gini would be in the mix for that position.
"He can play both [roles]. If you ask me, he was brilliant in pre-season as the eight.
"He was good as the six but brilliant as the eight. That's why we never had any doubts about that (position)."
With competition for places increasing at Anfield this season, the boss has plenty of options, not just with which players to pick but with the attributes they each bring to the game.
In the defensive midfield position in particular, the three main possible starters all play the role in very different ways.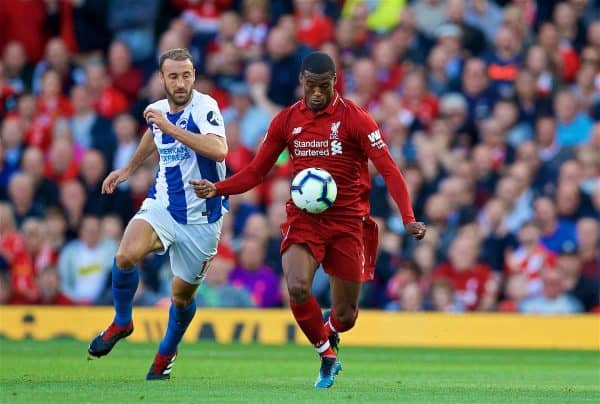 "They all have different characteristics in that role but if we don't defend as a team neither Hendo, Fabinho or Gini can play the role very well because the space is just too big. It's not possible. If we defend well then it is all fine.

"Gini is a good footballer, the other two are as well.

"It is only important that you have this kind of mindset that you can cool yourself down in different situations; that you don't follow the ball or offer runs in behind when we have enough players to do that.

"We need a few reasonable persons on the pitch, if you want, and Gini can switch from one mindset to the other and that is pretty good for us."
On the evidence of the start to the season, Wijnaldum is taking the challenge to earn a regular starting spot to heart.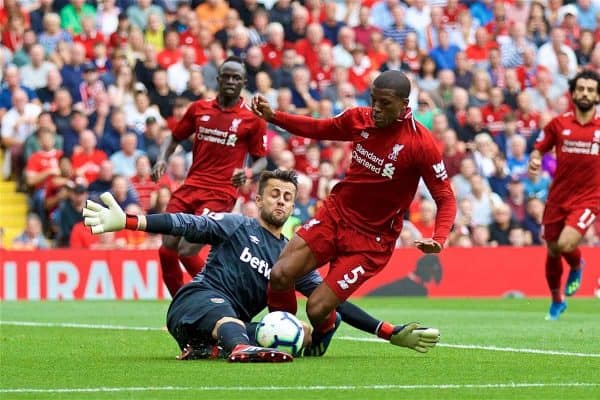 Last term he could be criticised for a lack of consistency and going missing in games away from Anfield, but so far this term he has been a stand-out performer.
That will have to be the case to remain a regular under Klopp, with club captain Henderson and new signing Fabinho also hoping to be included.
It should push each of them to greater heights of form and consistency and that, after all, is the entire point of greater competition for places.