Jurgen Klopp has spoken on Liverpool's transfer activity and hailed the way the club has handled key departures to continue improving.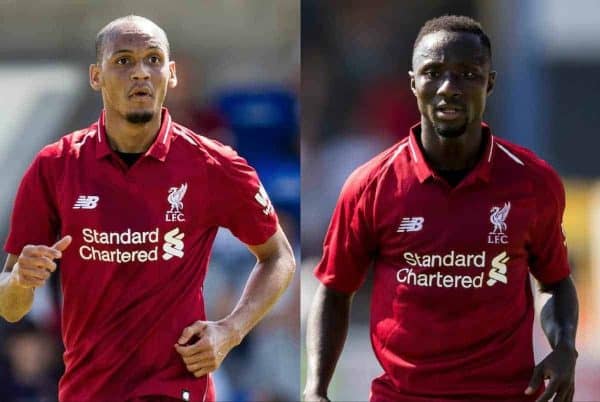 While many supporters were impressed with the make-up of the squad a year ago, it looks far better-balanced, full of depth and dangerous in key areas now.
Liverpool went into last season with Philippe Coutinho playing a key role, despite rumours of a move away, and he was vital for another half-campaign with the Reds.
Emre Can, too, was a regular starter for Klopp—but is another departure from the squad of a year ago.
While such names might have left a dent in the team elsewhere, the manager is confident that his options now leave him–and fans—in more confident mood than ever.
"We had a good team last year. From the team we started with, we lost Emre Can and Philippe Coutinho," Klopp recounted to the Liverpool Echo in an interview.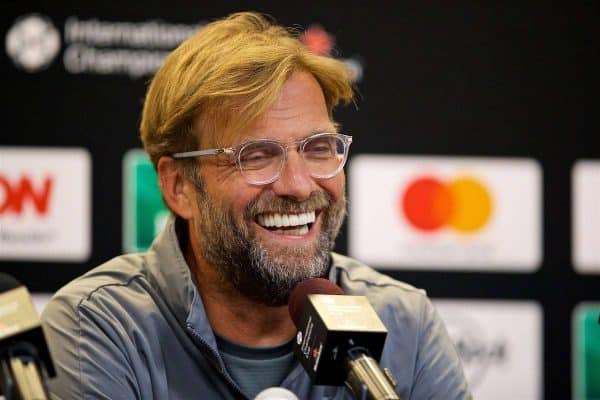 "But it's not like you feel (deflated).
"We've made some really good transfers. I am really happy with what we've got here."
Naby Keita, Fabinho, Xherdan Shaqiri and Alisson are the new quartet at Anfield, but they are only another summer's worth of exciting additions to a project which has been going on for three years now.
Klopp highlights the need to gel the squad on the training pitch and in match action, one of the reasons why he places such a high emphasis on a player's personality as much as ability.
But the steps taken by the side and the football they have played, he says, makes it easier than ever to attract new faces to Anfield.
"What we need to do is achieve the point where it all fits together.

Bringing together all the qualities of the new players with the qualities of the established players so it really works together so then we can say: 'Now we make the next step.'

We feel it when we sign players now. It's not that we come and say: 'By the way, Liverpool is not as bad as everyone says and the club is still existing, we're still here.'

We are on the screen now for all the players in the world. They watched us last season, they watched us the year before, they saw what we did.

It's much easier to convince, actually we don't need to convince them.

With Virgil (van Dijk) it was like this, with Naby it was like this. Before that it was the same with Sadio (Mane) and Mo (Salah).

With our signings this summer we didn't have to create some kind of story.

We only spoke about football – that was enough. That's a good sign for us. Of course we now have to carry on in that way."
With each of the new signings impressing in turn this summer, and the stars of last season having gradually returned throughout pre-season, the Reds look ready to go for the new campaign.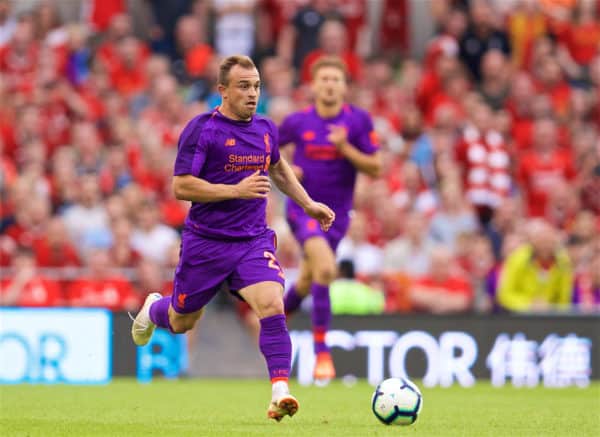 And if the football style of last season is merged with improved results thanks to the new additions and squad depth, fans have a lot to look forward to.
The full first part of the interview, available to read here, also sees Klopp discuss the spirit of the squad, the reaction to Philippe Coutinho's departure and the difficulties of players' staggered returns to action this summer.