John Barnes' affinity with Liverpool, as a city and a football club, belies his roots, with the tragedy he experience at Hillsborough in 1989 one of real significance.
Barnes' Liverpool career couldn't have got off to a more scintillating start. Along with Peter Beardsley, Ray Houghton and John Aldridge he was playing incredible football. The team were clicking and the league title sat proudly in the Anfield trophy room, after spending a season-long loan at Goodison Park.
He was challenging stereotypes off the field and winning a whole new army of admirers on it. As the 1988/89 season got underway life was good.
After spending a few months living above a dental practice within earshot of the Kop, Barnes had now moved into a nice new house, after the club had sent him a letter saying it wasn't befitting a Liverpool player to live in such a neighbourhood.
He'd also converted his team-mates to a Jamaican delicacy: jerk chicken, rice and peas.
In the film, Poetry in Motion, Barnes talks about how on an trip to an away ground, one Friday night, the rest of the squad were tucking into fish and chips when he boarded the bus with his favourite dish. One by one they all tried it.
After Liverpool won, a superstitious backroom staff decided the dish was lucky and insisted that they all had to eat it on their travels.
The Hillsborough Disaster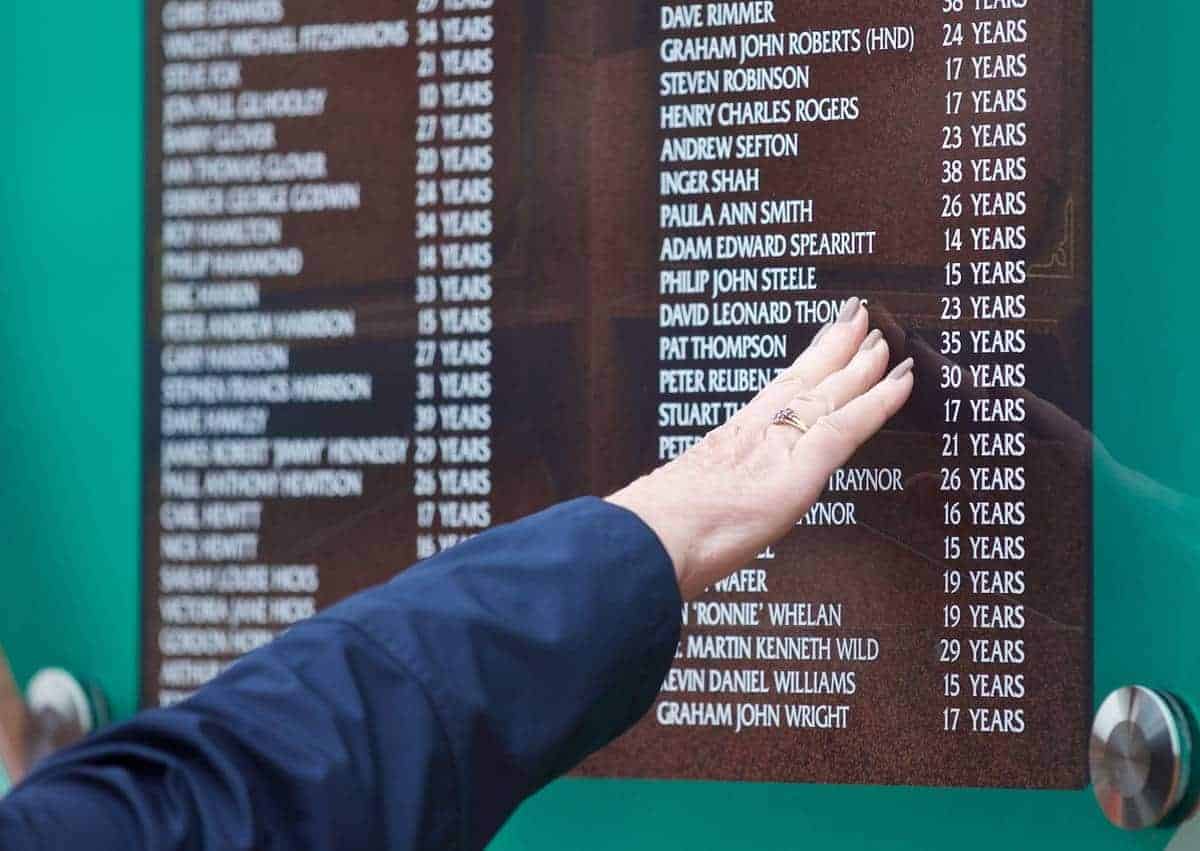 There's a sense of everything being carefree and simple. Life was good, the football was better and Barnes was having the time of his life. Of course, this would prove to be the calm before a terrible storm.
On the April 15, 1989, at Hillsborough stadium in Sheffield, what should have been a glorious day of FA Cup semi-final football changed the lives of everyone connected with Liverpool Football Club, forever.
The film contains deeply moving testimony from former players, like Steve McMahon, who were on the pitch as the tragedy unfolded. McMahon even talks of how he recognised a fellow Scouser who came over the fence and told him that "people are dying in there." It seemed impossible.
Barnes talks about setting up for a corner and noticing people in distress. He recalls waiting in the dressing room and expecting the game to get back underway. Then the news of fatalities filtered through, and the horror set in.
It's now well known that the first-team players and management rolled their sleeves up in the aftermath of the disaster.
They became counsellors, attended funerals and visited fans in hospital. Soon though, they would face the decision of whether to play again.
Barnes is adamant, that was absolutely up to the families. "If they wanted us to play, we would gladly play."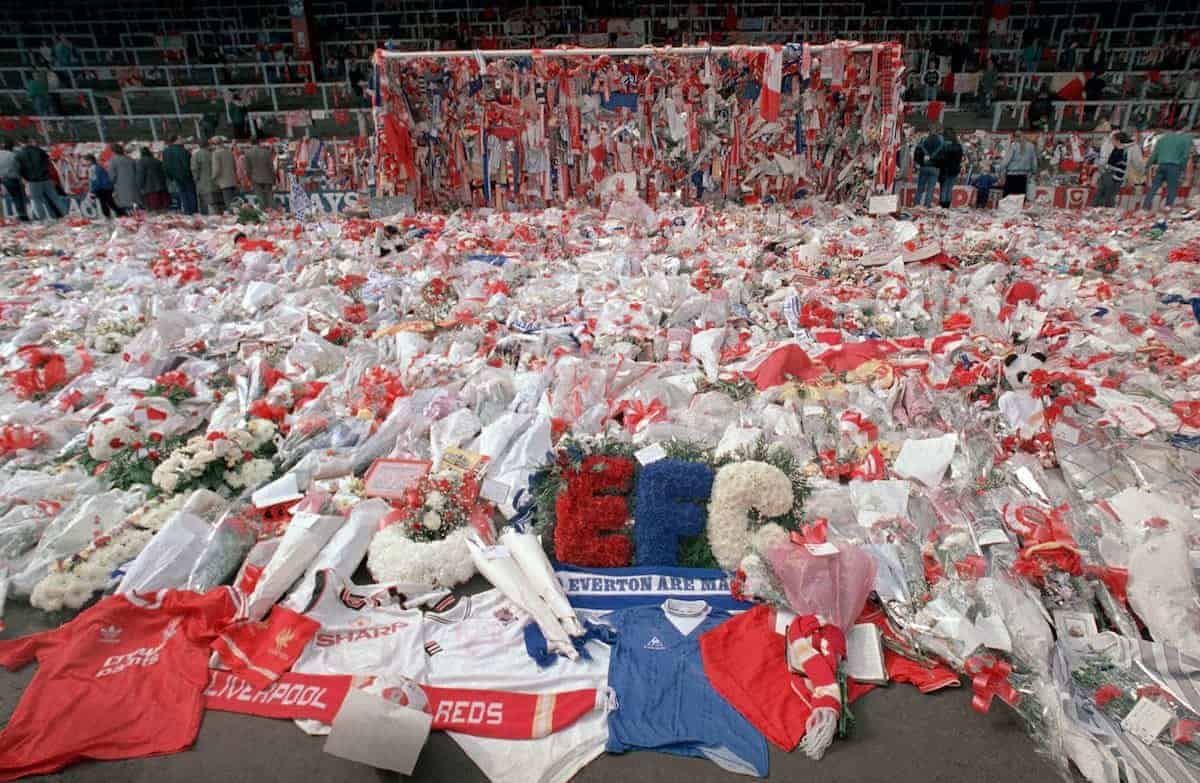 Of course, football would resume and it is perhaps fitting that Liverpool's opponents in the final were Everton. Liverpool ultimately won a close and emotional encounter.
Barnes expresses great sympathy for the Everton supporters who traveled to Wembley on the day, many of whom would also have lost loved ones. They would have known that most of the country were hoping for a Liverpool win.
Barnes also demonstrates a keen understanding of the issues facing the people of Liverpool in the aftermath of Hillsborough.
"It wasn't just the people who lost their lives, it's the ones who survived, because there was a question mark as to their morality and their character." He goes on to talk about his admiration for those who fought bravely to clear their name and for the truth.
Barnes clearly has a bond with the people of the city, and I'm struck by a couple of comments he makes in the film. They stand out as remarkable in their own way.
The first is the assertion that he realised very early on that Liverpool was where he would spend the rest of his life.
As a native Scouser, I feel the same way. However, in the late '80s, there weren't the opportunities there are today.
Adopted Scouser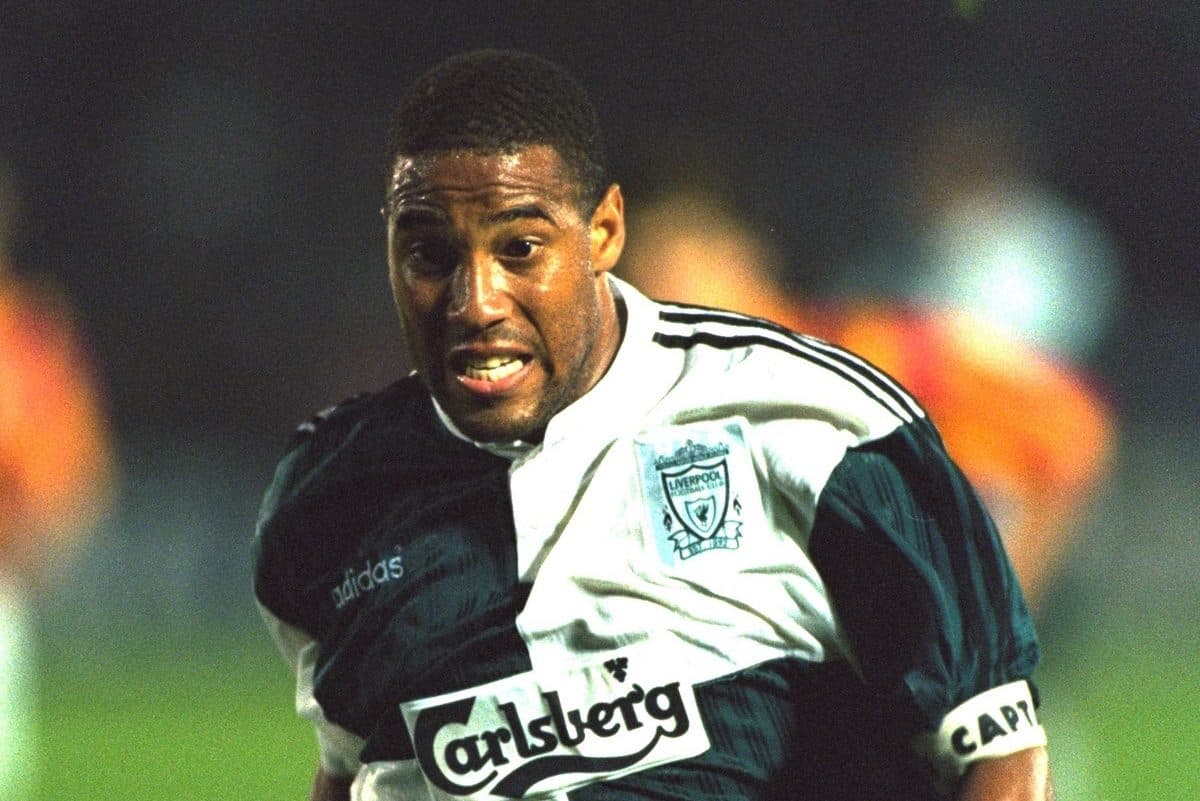 That coupled with the painful experience of Hillsborough could easily have made someone like Barnes, not born and bred in Liverpool, to think about moving away after he hung up their boots. So, what was it that convinced him this was now his home?
"It was the people. I like the people. They're down to earth, they're humble. It was the same with the players of the past. You couldn't come to Liverpool with a superstar mentality, or believing you were better than anyone else in the team, or in the city. And I liked that.
"I like the fact that people don't look up to you like you're a god. They treat you like a normal person and I like to think that I am a normal person. For me, I want a normal life and life in Liverpool and Merseyside is a normal life. I want my children to be brought up in that environment."
Barnes also talks in the film about how you have to be a certain type of character to play for Liverpool, and to be able to represent Scousers. What did he mean by that?
"There are great players, who are maybe better than the players at Liverpool. But, they'll never make it at Liverpool because you have to be a certain character for them to like you and you to like them.
"Look at the players who've stayed in the region; Mark Wright, Jan Molby and Michael Thomas. You have certain players who even after they finish, they still stay in the area because they are the type of character that takes to the people of Merseyside and vice versa.
"For me, Paul Ince is a typical example. He is the quintessential cockney and he lives on the Wirral, and he doesn't want to go back down south. It's about an affinity with the people really."
Modern Football & Barnes' Future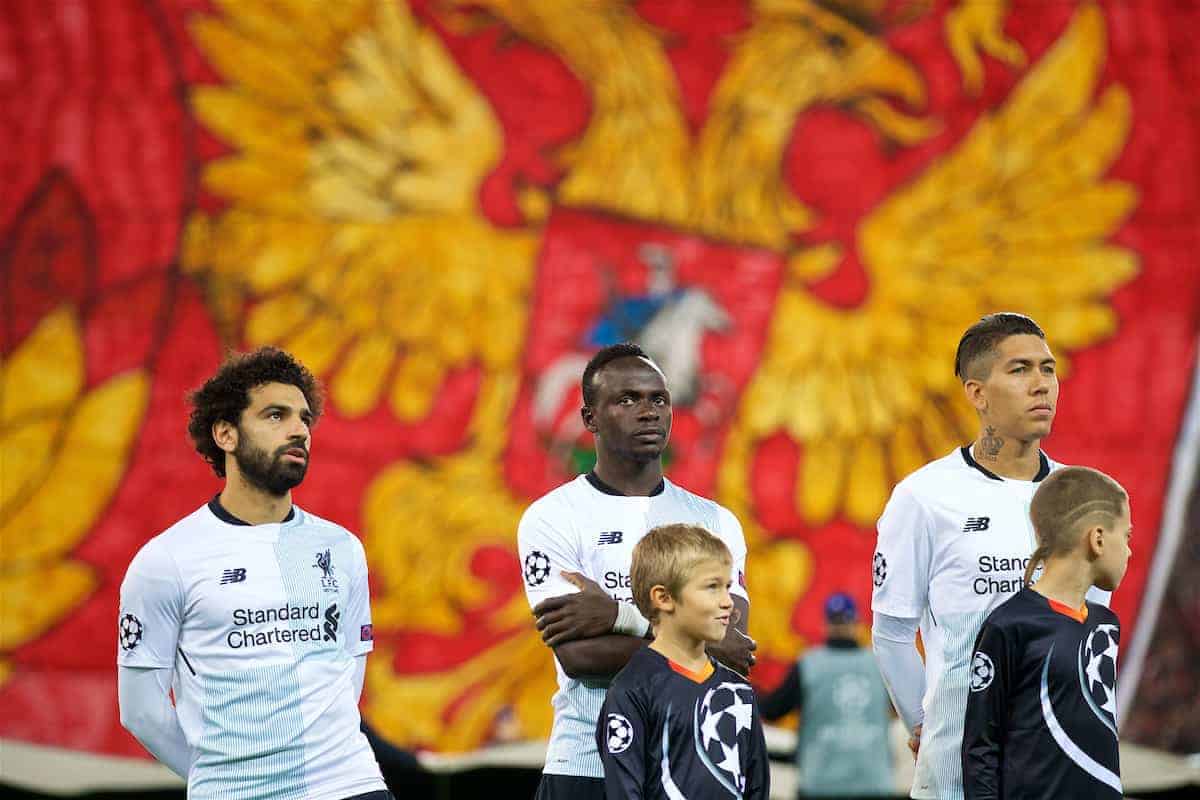 I realise we're coming to the end of our time now, and I still have a couple of questions to ask. John is generous with his time and I press on.
I know it's a cliche, but I'm not the only one who has drawn comparisons between Klopp's current charges and the class of '87. How does he feel Salah, Mane and Firmino measure up? He laughs.
"Remember Sturridge, Suarez and Coutinho, and Sterling, when they were there? It's not just this crop. You've always had similar players. Yes, they're doing well, playing very well. But you can't compare us because the laws of the game are different.
"I don't know how we would play now, in the current climate. But the front three playing now would find it very difficult because people would be able to kick the shit out of them. Put it this way you're not going to be able to get the free-kicks that Mane, Salah and Firmino get.
"It's like saying if Graeme Souness was playing now—and what a great player he was—he would get sent off every week. What we do know though is that great players can adapt."
I begin to imagine the current front three having to change their style to accommodate the terrible pitches of the '80s, the lenient refereeing and the industrial tackles.
I guess they would, but it's likely their games would be very different. There's no doubt in my mind, though, that John Barnes would be flying in today's Premier League.

So, what about the future? Barnes still harbours an ambition to get back into management, albeit at a lower level. There's a lingering feeling that he feels he still has a lot to offer.
It's a point picked up by Roy Evans in the film: "Management is sometimes about being in the right place at the right time." The former Reds manager feels Barnes never got enough opportunities to prove himself.
Does Barnes miss the game?
"I don't miss the playing side," he says, laughing. "I'm 54 now and I get tired walking up the stairs."
He acknowledges that it's becoming increasingly unlikely that a management position would come up, accepting that perceptions have changed during the years he's been out the game.
For now, John Barnes is happy to work for Liverpool in an ambassadorial role, carrying the club's image to places like South Africa, India and China. He wouldn't want to be any more involved at the club than that.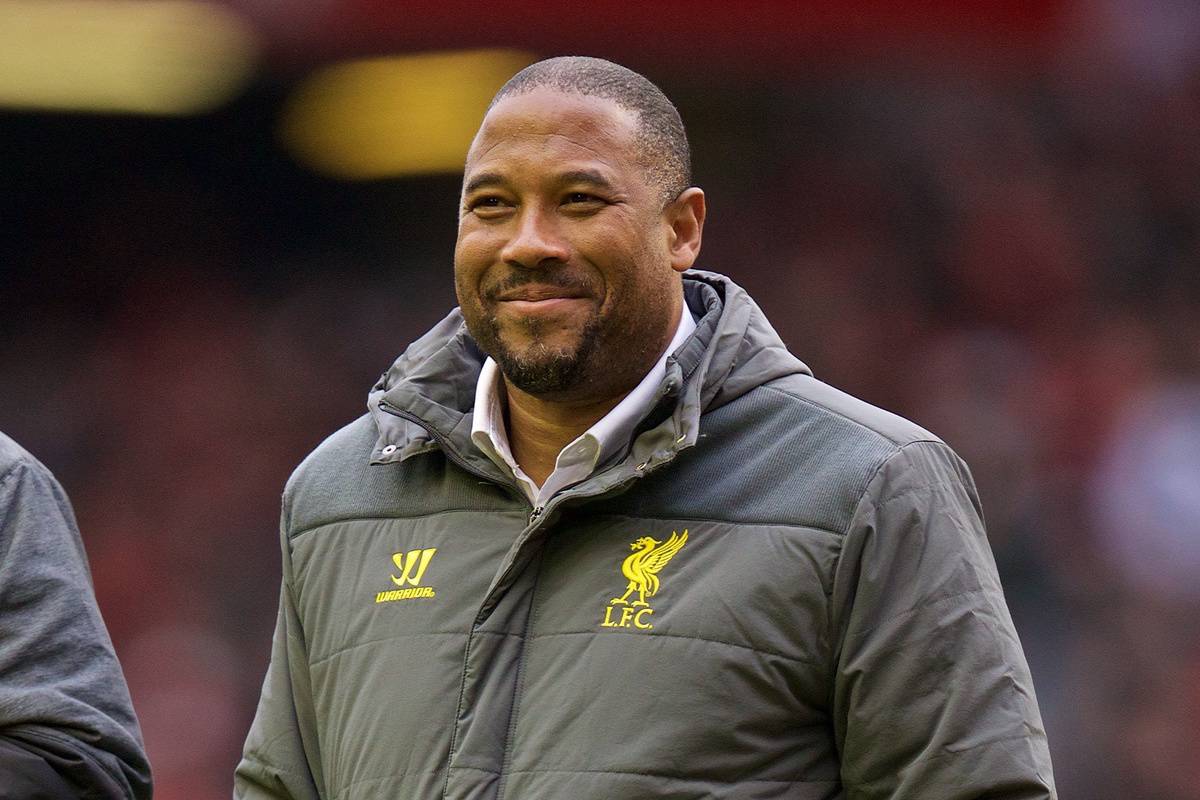 "Jurgen has to decide who his staff are. I 100 percent believe that Jurgen decides who works at the club, and rightly so. I'm much more interested in opportunities with a League Two side.
"For now I'm happy being an ambassador for Liverpool. I'm still connected with the club and it's still good."
That seems a great place to leave it. Poetry in Motion is a fascinating and revealing film about a Liverpool legend.
It will leave you wanting more, and after this conversation with John Barnes, I get the feeling there's a lot more to come. He's not done yet by any means.
---
A conversation with John Barnes: Part One | Part Two | Part Three | Part Four
* 'John Barnes: Poetry in Motion' is available on DVD, here.