The second in a four-part interview with John Barnes on the release of his new film Poetry in Motion, the Anfield legend discusses his transition to life at Liverpool.
In 1987, Liverpool Football Club were beginning yet another rebuild. They had won a league and FA Cup double in 1986, but the 1986/87 season ended in disappointment.
Liverpool finished runners up to Everton in the league and were beaten by Arsenal in the League Cup final. It was a rare trophy-less season compounded by the impending loss of Ian Rush.
Rush and Kenny Dalglish had formed one of the deadliest partnership in football throughout the '80s. However, in 1987 Kenny had completed his transition to the manager's position, hanging up his boots in the process.
Rush had departed for Juventus. The King would have to refashion his empire.
In a rare move for Liverpool, who had built their success on adding one or two players every couple of years to a team of all-stars, Dalglish signed four new attacking players in one season.
Those men were John Aldridge, Ray Houghton, Peter Beardsley and, of course, John Barnes.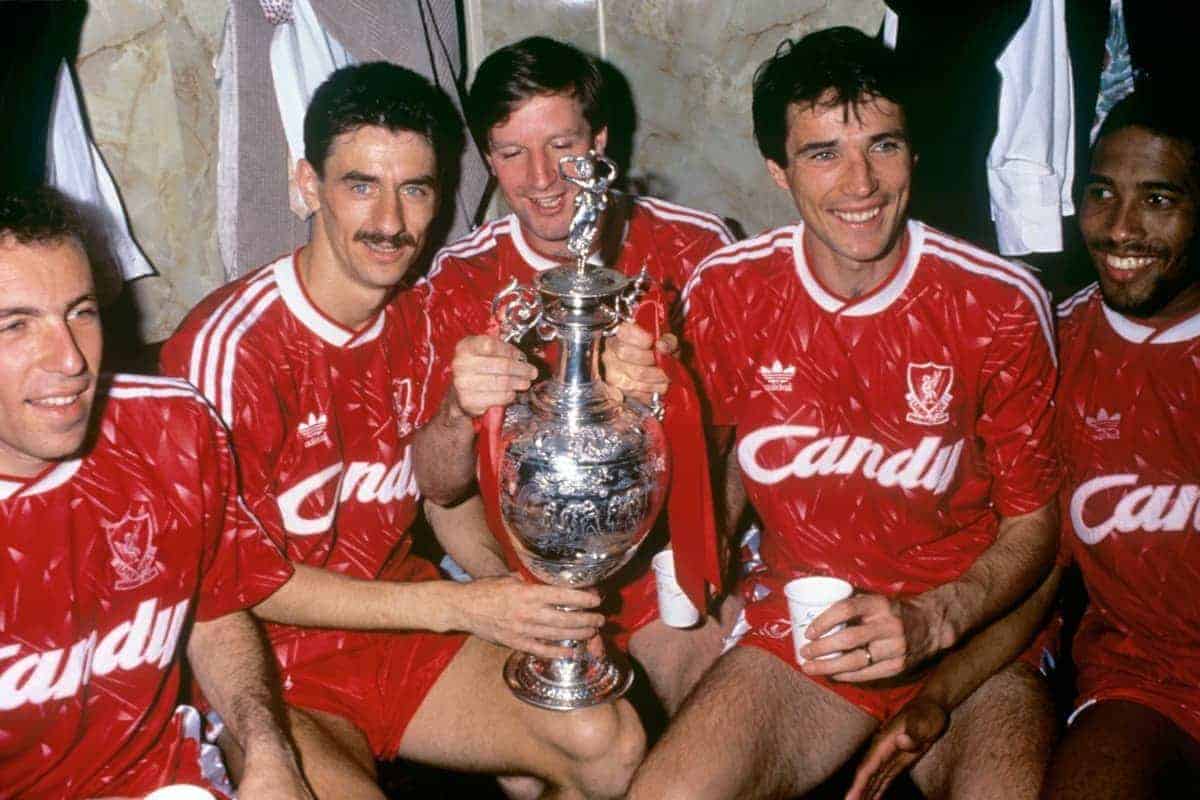 They would click instantly and become the rocket fuel that propelled perhaps the most flamboyant and mesmeric Liverpool team of all time.
Leaving Watford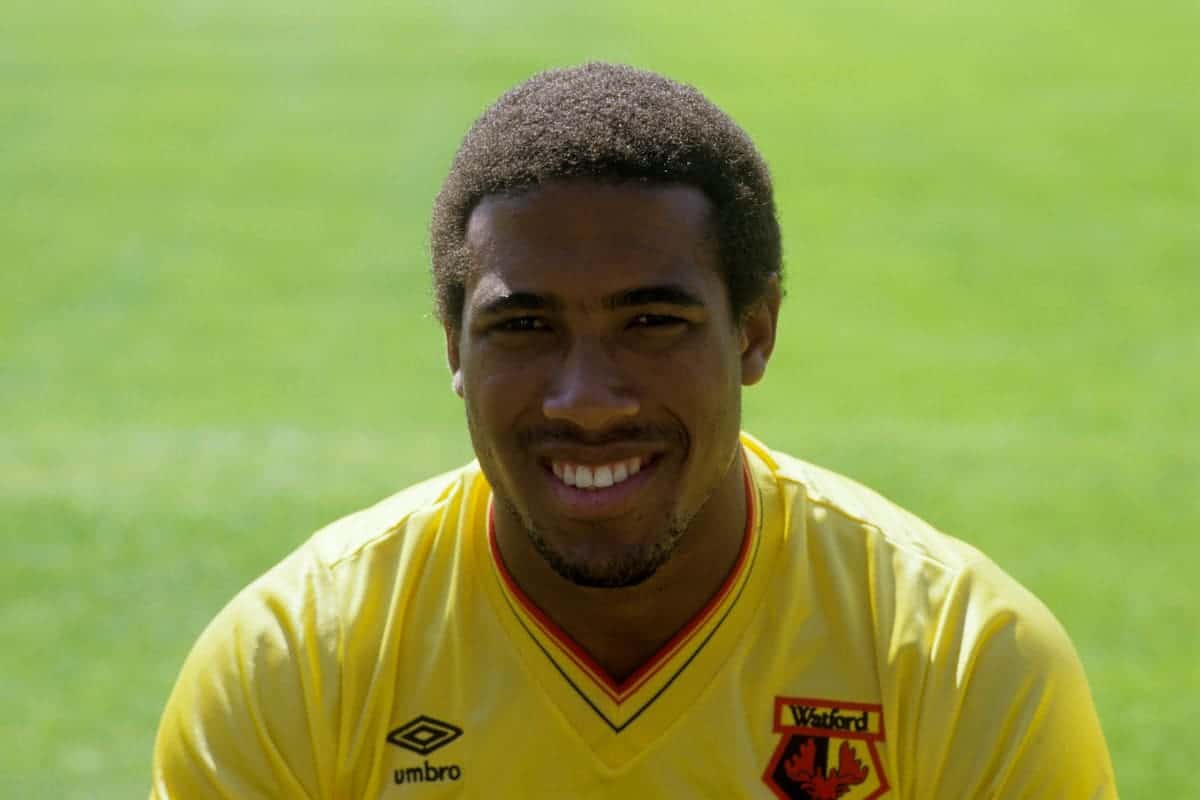 So far in our conversation we've covered Barnes' formative years and his rise to prominence at Vicarage Road. Now it's time to turn our attentions to his move to Anfield. Barnes picks up the story:
"Liverpool came in for me in the January, but [Watford manager] Graham Taylor called me into his office and told me I would be joining them in the summer."
I ask Barnes about claims, in Alex Ferguson's autobiography, that Dave Bassett, who succeeded Taylor at the end of the 1986/87 season, had offered the United manager the chance to sign him and that he had declined the opportunity.
Ferguson is said to have rued his decision, given it had extended Liverpool's dominance of English football for a few more years.
Barnes is dismissive of the idea that joining United was ever a possibility.
"I'd already signed for Liverpool before Bassett took over," he said. "I never played under Bassett. I don't know. He might have said to Alex Ferguson, 'do you want to sign John Barnes?' But it was already arranged for me to go to Liverpool.
"I only met Dave Bassett once. I was going to Liverpool in two weeks. He invited me to his house to say good luck. He never mentioned Manchester United. It would never have happened."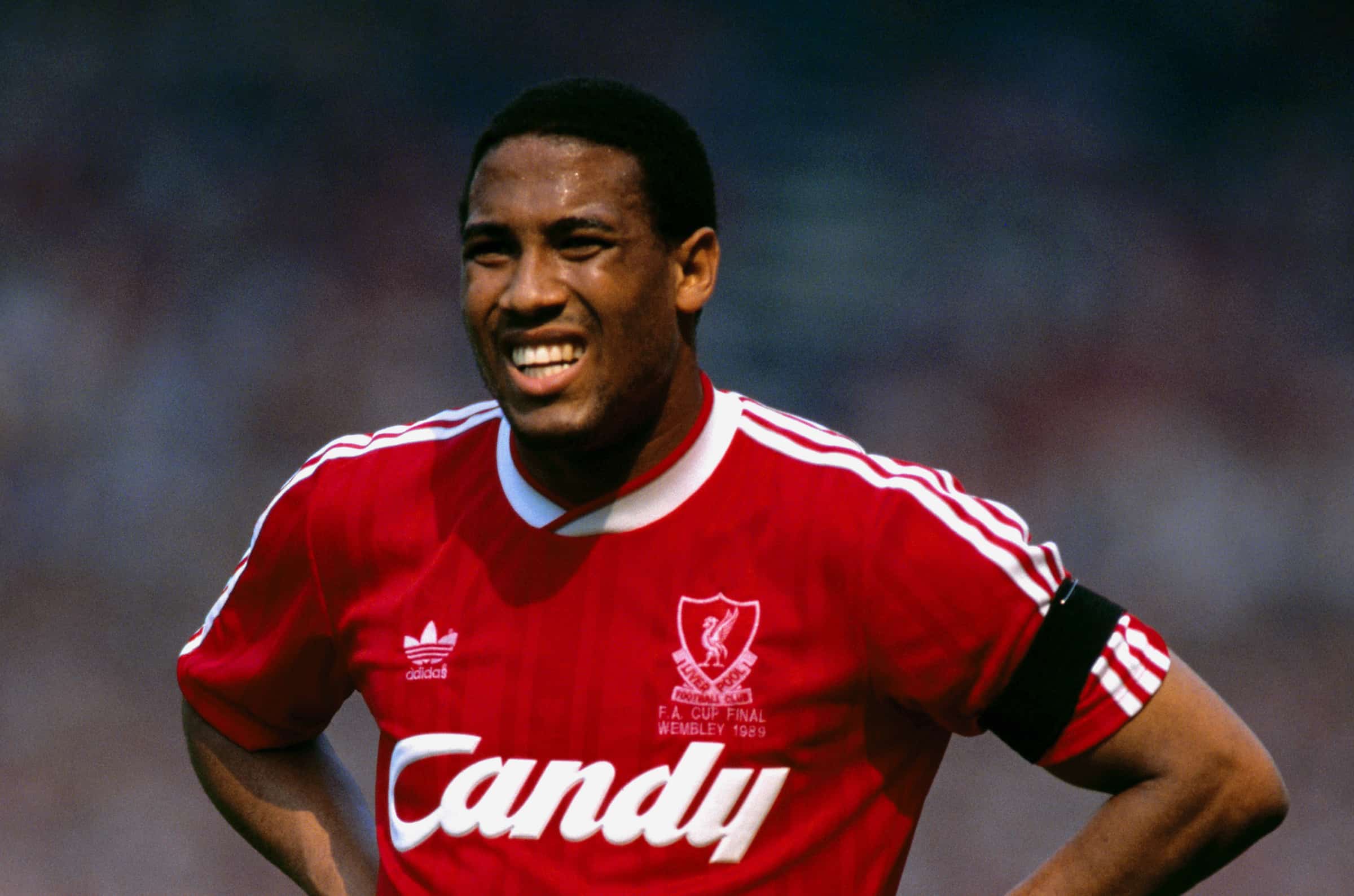 Liverpool and Watford had agreed a fee of £900,000. That was clearly a huge sum of money in 1987. Although, it was short of the transfer record at that time. I point out that, given Trevor Francis had become the first £1 million player in 1979, the Reds had got themselves a bargain.
"Yes, but what you have to realise that Peter Beardsley signed shortly after me for £1.6 million, which was the biggest transfer fee ever. Trevor Francis went for £1 million in 1979 but nobody had paid more than that since. It's more the case that the Francis deal in '79 was exceptional."
Nevertheless the idea of snapping up a player of Barnes' calibre for under £1 million is remarkable. The subject of his value is discussed in the film, Poetry in Motion.
Former England team-mate Viv Anderson muses on what a player like Barnes would fetch in the current market.
Given the benchmark set by the Paul Pogba transfer, he suggests, the bidding for John Barnes would have to start at £100 million.
A Northern Culture Shock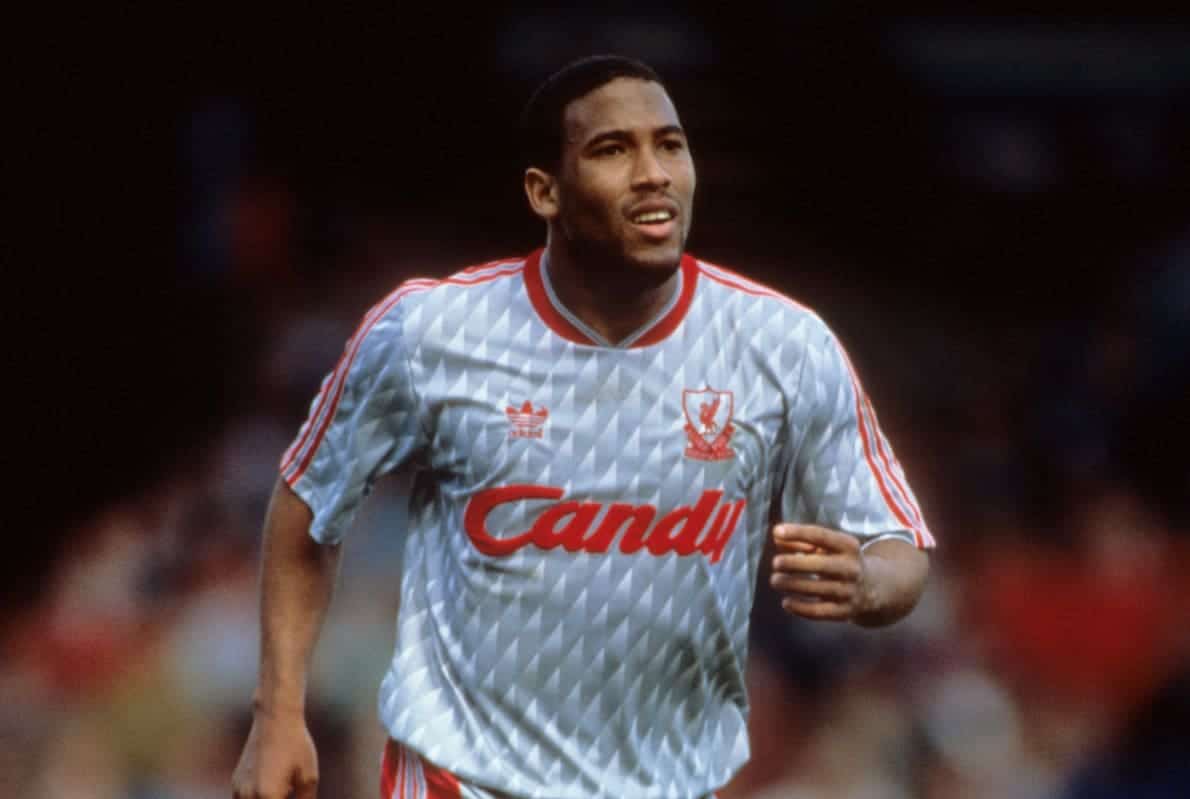 So, the next stage of his career beckoned and a move north had been sealed. I suggest that despite having spent his life in Jamaica and the south of England, he would surely have known all about the history and qualities of his new club.
However, I was interested to know what his thoughts and perceptions of Liverpool the city were ahead of the move.
"None whatsoever. Playing for Watford you'd travel to away games on the Friday and come back on the Saturday night.
"In the south they have perceptions about the north. They talk about flat caps and outside toilets, so you do have that misconception. It's kind of like when you talk about racism and what you're told about other people.
"You know you talk about the north-south divide and down south they have this superior attitude towards northerners. In many ways they probably still do. But, obviously understanding how discrimination works, I never believed any of that.
"The thing is, I knew a lot of northern footballers. For me they were probably more lively than the southerners, always laughing and joking. So I was looking forward to it."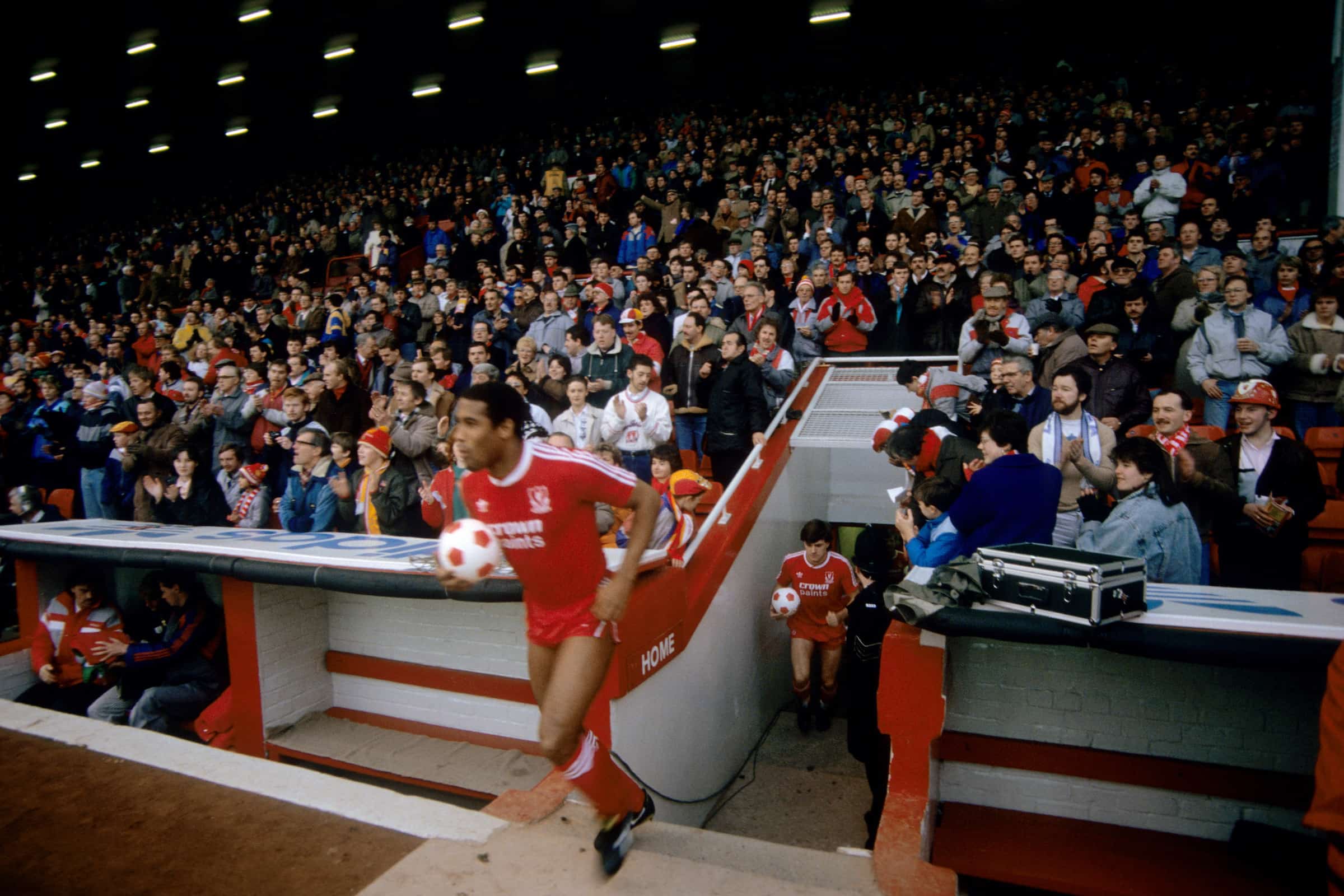 Nevertheless, the player was in for a culture shock of sorts when he arrived at Anfield. In the film he describes the simplicity of the Liverpool way, which had remained largely unchanged since the days of Bill Shankly.
I put it to him that the routine at Melwood must have seemed overly simplistic compared to his time under Graham Taylor. Barnes goes further, stating:
"Yes simple and, as far as I was concerned at the time, backwards I must admit. At Watford we had psychologists, nutritionists and top-notch methods. At Liverpool they were just playing five-a-side football.
"But after a while, you get to learn Bill Shankly's way, that he got into the training, was much more forward-thinking and much more advanced than any other team. But at the time, to me, it seemed disorganised."
I mention that I'd also heard other former players describing how often the advice from the Boot Room, whenever a game was going badly, would be simply, 'sort it out'. Barnes agrees.
"Yes. Work it out for yourselves. Liverpool always signed players that they knew over a period of time had the intelligence to play football. Yes you had to have ability, but you had to understand the game."
How Barnes Was Made For Liverpool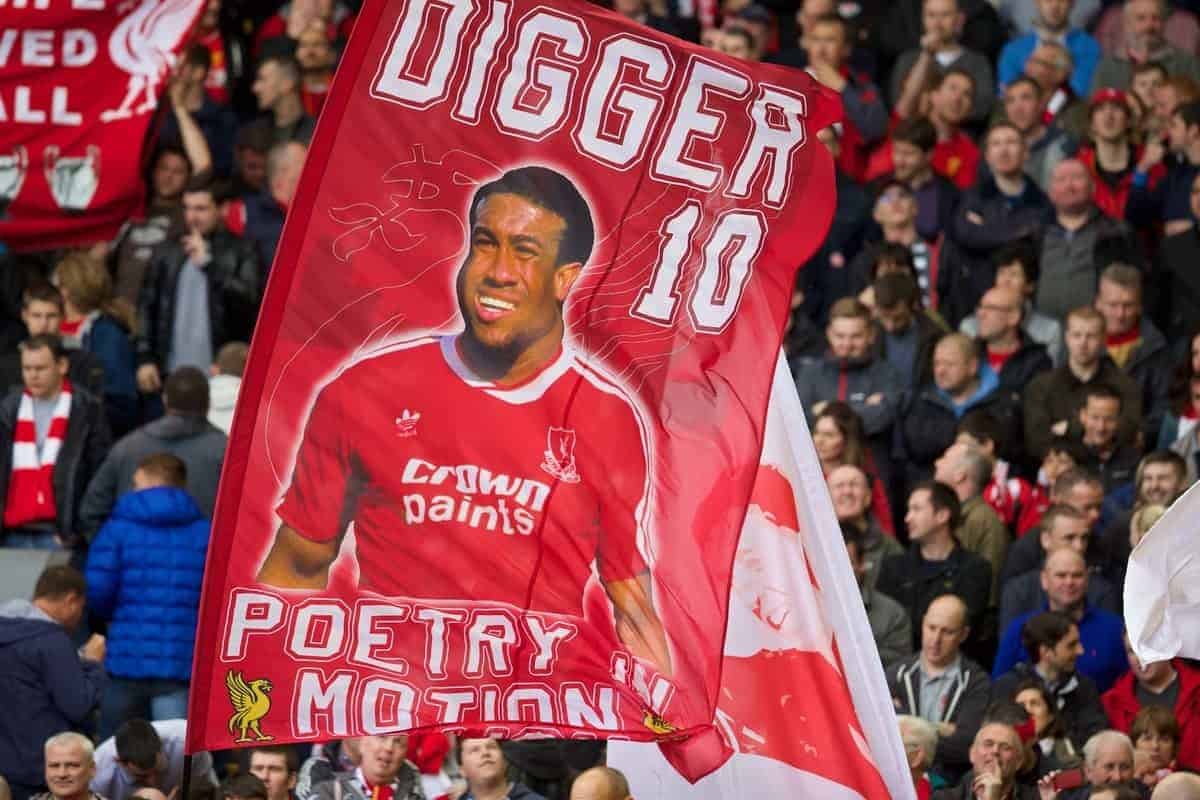 Barnes clearly fitted the bill. This is a theme repeated throughout the film, with many of Barnes' former team-mates and coaches attesting to his 'footballing brain'. It was a key factor in enabling him to reinvent himself as a central midfielder as his blistering pace began to fade.
"Nowadays they sign players after six good games. I played at Watford for six years and four years for England. Liverpool always had senior players who could help the younger players, who in turn would become experienced."
It was a formula that served the Reds well for decades, as they built one great team after another. They'd simply top up the talent pool every couple of seasons.
But, what was so special about the coaching, the tactics?
"What happens as a coach is that you train and prepare and you come up with tactics. Unfortunately, football doesn't work like that. It's fine, all well and good, until you start the game and the opposition do something you didn't think they would, and the tactics aren't working.
"What do you do? Are you going to wait until half-time, for the manager to do it, or, do you look to the bench and say 'what do we do? We weren't told about this'?
"At Liverpool the coaches would say to you, 'I'm not telling you what to do. Work it out for yourself'. And what that does, what helps you to do that, is the experience you have.
"That was a culture shock, because Graham Taylor, for 90 minutes, told us exactly what to do. So what I didn't know was that in six years Liverpool had seen in me that I was able to translate that into what Liverpool wanted me to play.
"So, Liverpool saw things in players that you didn't know you had yourself.
"I never thought I was a Liverpool player. Watford played a long-ball game. Liverpool were completely different, but they saw something in me."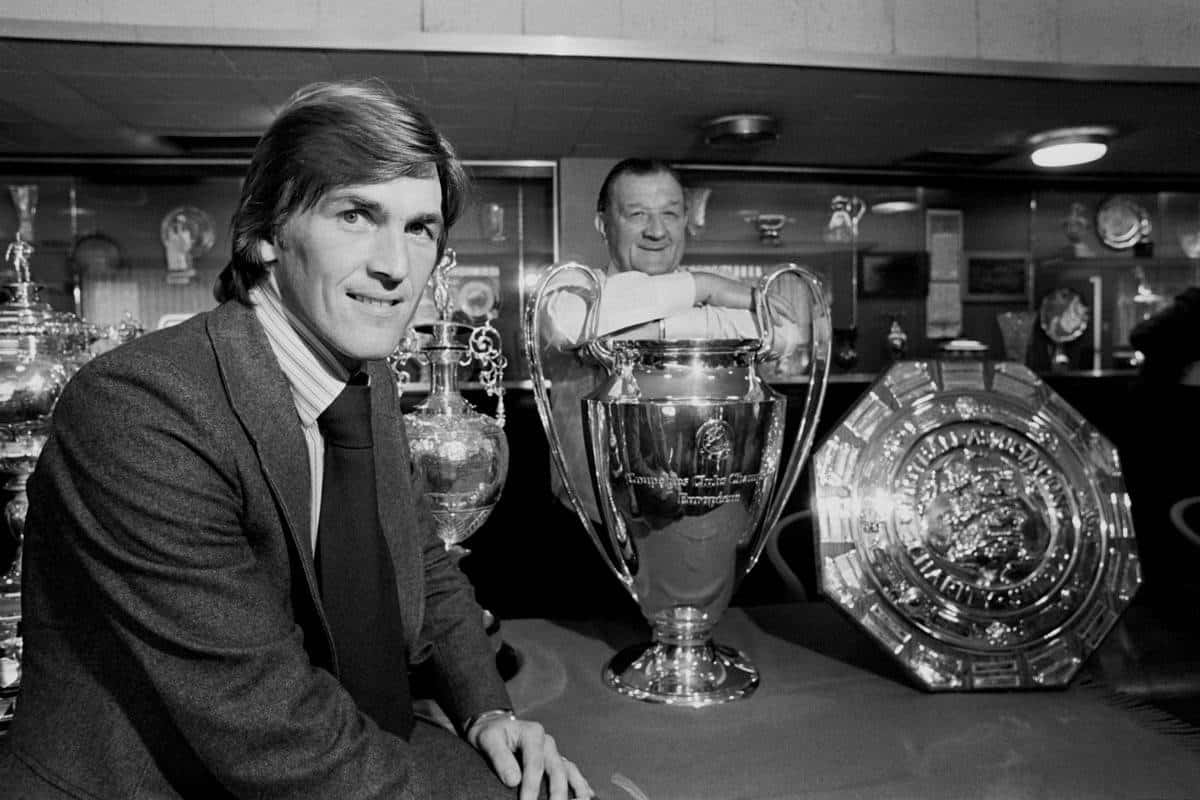 So, was this part of a deliberate philosophy by Liverpool? Did they simply recruit intelligent footballers, who could fit into their methodology and way of coaching? Is that the secret that lay behind their dominance over almost three decades?
"Oh, Liverpool picked players who couldn't do that. But, then they didn't last. It wasn't as if Liverpool always picked the right players all the time.
"If you couldn't do it, you'd be quickly found out and you'd be got rid of, or you wouldn't be in the team."
Here, Barnes gives a fascinating and revealing insight into the secrets behind Liverpool's unparalleled success.
The philosophy that drove the club to domestic and European glory was built on the pillars of football intelligence, understanding the simplicity of the game and a ruthless streak that ensured only the very best were fit to wear the shirt.
In the 1987/88 season, Liverpool and Barnes proved themselves to be the very best in land. They would sweep all before them and play majestic football.
---
A conversation with John Barnes: Part One | Part Two | Part Three | Part Four
* 'John Barnes: Poetry in Motion' is available on DVD, here.