Carlo Ancelotti was frustrated by Red Star Belgrade's "professional" tactics as Napoli could only draw the other game in Liverpool's Champions League group.
The Reds ended the night top of Group C after Roberto Firmino's stoppage-time strike sealed a 3-2 victory over Paris Saint-Germain at Anfield.
Elsewhere in the group, Napoli were held to a 0-0 stalemate by Champions League newcomers Red Star, in their first season in the tournament proper since it was rebranded in 1992.
Vladan Milojevic's side included just three non-Serbian players—the forward trio of Marko Marin, El Fardou Ben and Richmond Boakye—taking on a Naples outfit littered with continental talent.
But while Napoli fired 20 shots on goal to Red Star's six, created 17 chances to the hosts' five and had 73.2 percent of possession, they were unable to find a breakthrough in Belgrade.
Interestingly, Napoli conceded 14 fouls to Zvezda's eight, and in the final 20 minutes of the game this ratio was eight to one.
Speaking after the game, Ancelotti took exception to their approach, in what could prove to be a warning to Liverpool as they prepare for their double-header on October 24 and November 6.
"It was inevitable that the last 15 minutes would be different," he told Sky Sport Italy.
"They are professionals at time-wasting and diving. They play tight and they are always looking for a foul.
"But that's not the problem. We should have scored earlier.
"It was close, we just lacked the final spark. We made little mistakes in passing and shooting. We were unlucky too."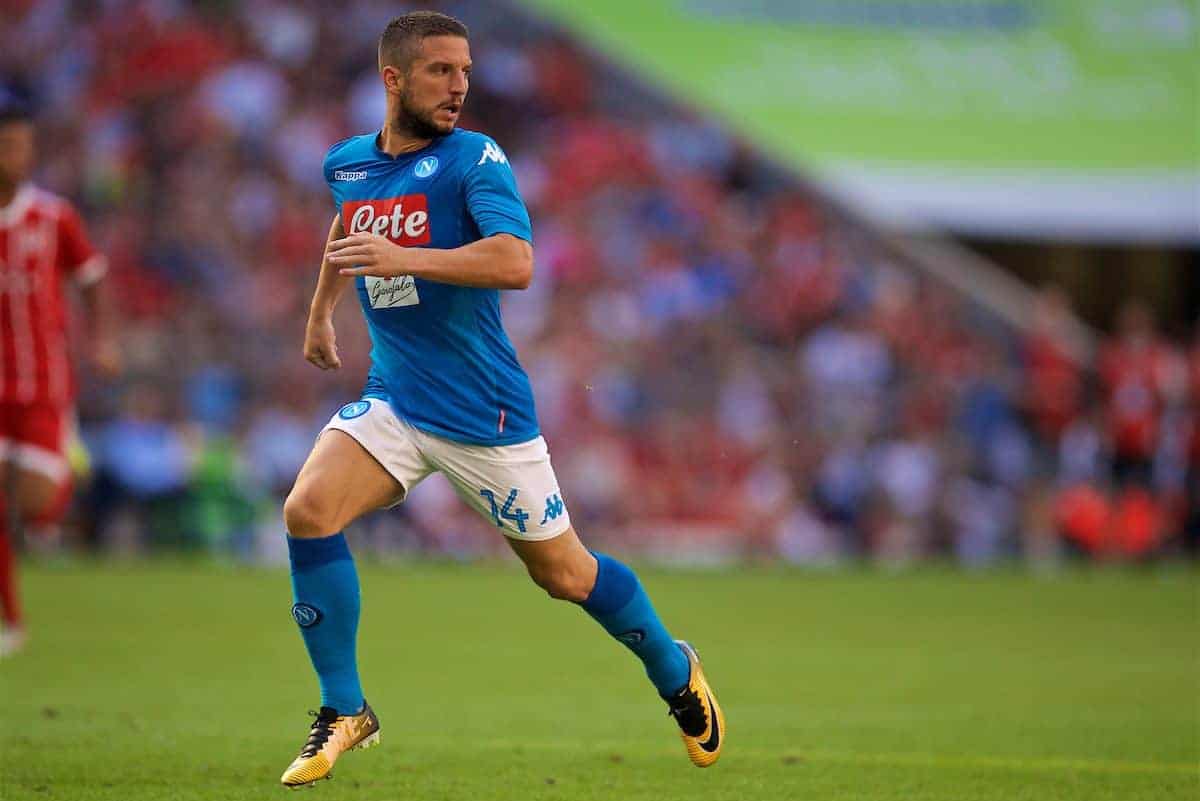 Despite Ancelotti's suggestion that Napoli "lacked the final spark," they certainly dominated throughout, with Red Star riding their luck over the 90 minutes.
But their late revival, holding tight for a draw in a difficult atmosphere for the away side, is worth acknowledging ahead of the Reds' trip to Serbia in November.
So far this season, however, Liverpool have certainly showed they are capable of winning against tough, deep-sitting sides, as particularly seen in the 2-0 victory at Crystal Palace.
For Ancelotti, all is not lost at this stage, and the legendary manager added that "there are still five games to go and we can beat anyone."
With the Reds travelling to Italy on October 3, though, the pressure will be on the 59-year-old to inspire his side to a more positive result against the best side in Group C.