Liverpool's initial talks with Paris Saint-Germain midfielder Adrien Rabiot are claimed to have been "positive," ahead of a possible free transfer in July.
The Reds are rumoured to have contacted Rabiot and his representatives as Jurgen Klopp seeks to make further additions to his ranks in the middle of the park.
On Wednesday, ESPN FC's Julien Laurens reported that the manager had already spoken to the 23-year-old, and is "very keen" on concluding a deal.
Now the French journalist has discussed the possibility of Rabiot moving to Merseyside in an interview with The Anfield Wrap, suggesting Liverpool could even consider a January switch.
"I think it was quite positive, I don't think it was the first time that Rabiot's mum (and agent, Veronique) was speaking to the club," Laurens explained.
"Because the interest from Klopp, even pre-Liverpool, and since Klopp has arrived, has always been there.
"Not maybe as strongly as now, because it's a no brainer, you could get him for a bargain.
"He's 23, he's an incredible talent, he's someone that offers something different to what you have in your team.
"So it's not a difficult one, but I think there have been a lot of positives so far in the contact.
"There's a long road ahead, but if you think about Naby Keita, and how Klopp and Liverpool played a blinder getting him 'in' early from Leipzig at the time.
"I think you can see a bit of similarity with Rabiot trying to get in early as well, maybe getting a pre-agreement very quickly, that would be signed in January, for example.
"Or maybe finding some sort of agreement with PSG as early as January."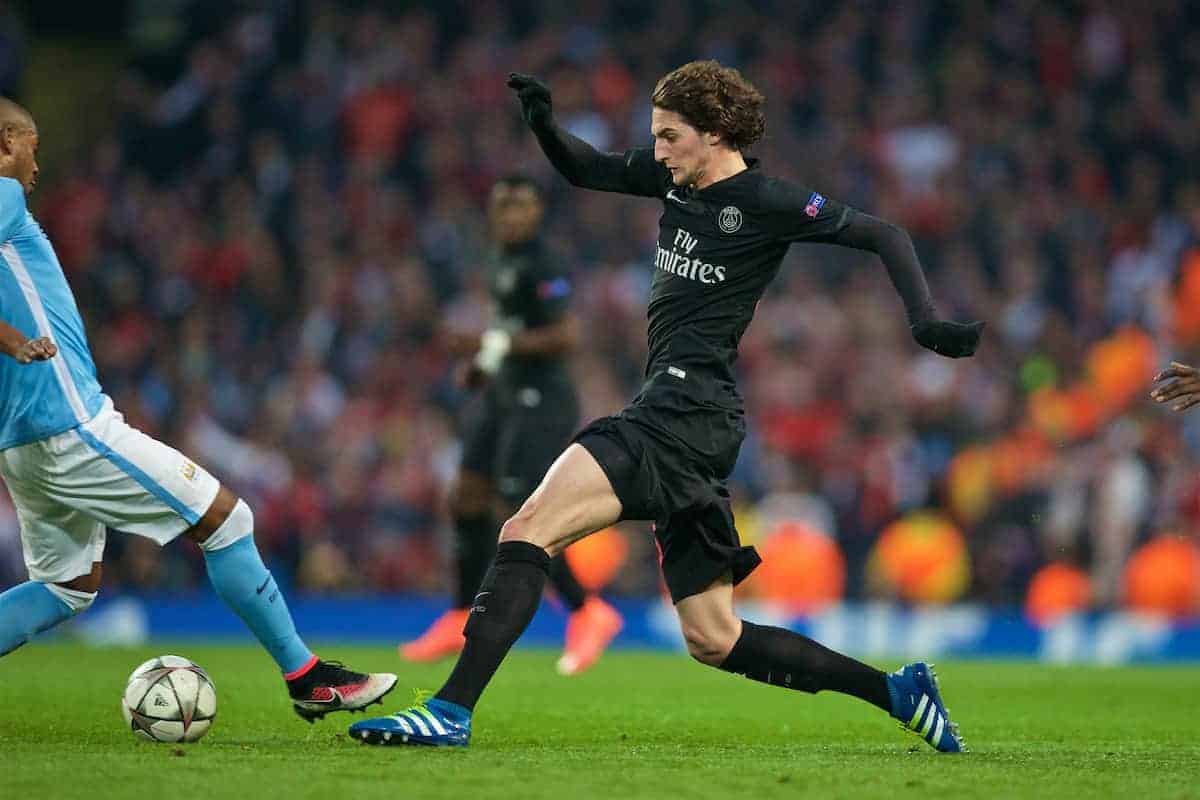 Laurens continued to speculate as to the circumstances that would prompt a cut-price move for Rabiot in January, as opposed to a pre-contract agreement for a free transfer.
"If the season goes as expected, which is very well, coming to January and Klopp feels he doesn't really need another midfielder [immediately], then maybe try to get him on a free for the following season," he added.
"However, if things are not going as expected in January, maybe there are a couple of injuries or somebody is underperforming in midfield…
"Then maybe the idea would be to try to get an agreement with Paris in January for what would be quite a low fee for a player like Rabiot, six months before the end of his contract."
With Keita, James Milner and Gini Wijnaldum already performing to an excellent standard in midfield, Fabinho yet to debut and Jordan Henderson also available, it can be argued that Klopp can afford to wait.
However, both Alex Oxlade-Chamberlain and Adam Lallana are currently sidelined, and if the latter joins the long-term injury list signing Rabiot early could be wise.