Steven Gerrard has hailed Roberto Firmino as Liverpool's key attacking player, calling the unique Brazilian a "genius".
Firmino is now in his fourth season at Anfield, during which time he has blossomed into one of the most popular Reds players this century.
After a relatively slow start under Brendan Rodgers, Liverpool's No.9 gradually found his feet and is now one of world football's leading strikers.
It took a long time for Firmino to start receiving the widespread praise his talent and work ethic merited, but last season's 27-goal changed that.
Now respected across the globe for his subtle touches, clever movement and selfless attitude, the 26-year-old is at the peak of his powers.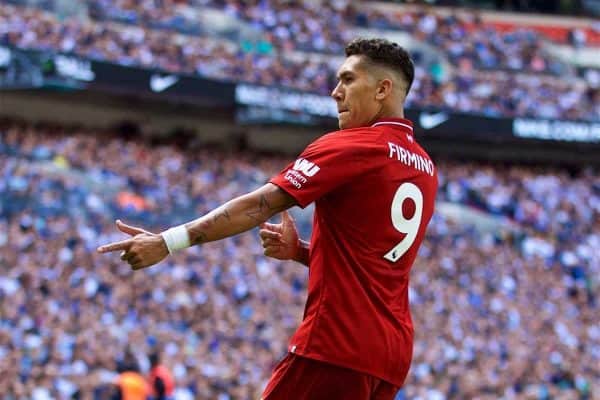 Somebody who fully appreciates Firmino's brilliance is Gerrard, who told BBC Radio 5 Live that the Brazilian is Liverpool's star man in the final third, not Mohamed Salah or Sadio Mane:
"The key to it all is Firmino.

"He doesn't get as much attention as the other two (Mohamed Salah and Sadio Mane) but for me he's the key – the most important.

"He's an absolute genius when you watch him close up. I follow him a lot.

"He's just as interested as setting someone up than scoring a goal, which is great."
Firmino is as perfect a striker as you could wish to play with as a teammate, with greed never even showing a hint of coming into his game.
Everything he does is for the good of the team, and while he may not always be as prolific as the likes of Harry Kane, Sergio Aguero and Romelu Lukaku, he offers so much more in an all-round sense.
Any manager would love to have Firmino leading the line and he will continue to be pivotal during Jurgen Klopp's reign as Reds manager.
The Brazil international's next opportunity to shine comes on Saturday evening when Liverpool travel to Chelsea, where his work-rate and tactical astuteness will be key in thwarting the Blues' metronomic playmaker Jorginho.