It's no secret that Jurgen Klopp has put together a better footballing side at Liverpool, but he's also improving the team's combined mentality.
The Reds were looked upon as a bit of a soft touch for a period; good on the ball, good going forward, but far too easy to breach at the other end.
Defensive mistakes, individual errors, a penchant for giving up leads and, worst of all, losing silly points against bottom-half clubs: this was Liverpool in a nutshell, long before Klopp rocked up at L4.
Typical Reds, would be the sigh, as Burnley took a two-goal lead on a dismal Saturday afternoon. Always the same, we'd think, as Christian Benteke headed a late equaliser off a set piece.
Except, it wasn't always that way.
The best sides, the trophy-winning Liverpool teams, had something else about them: solidity, resilience, self-belief. We don't even have to go back too far for the last reminder of it, either, and now Klopp is doing the same.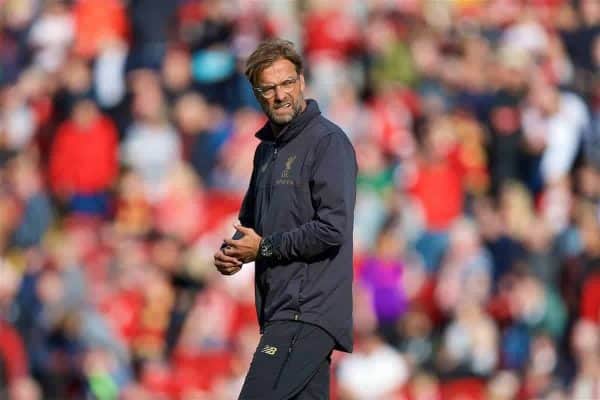 This team, from the back to the front, is being rebuilt with leaders. Directors. Winners.
In short, captains.
Only one can wear the armband on any given matchday. For the Reds, that's invariably Jordan Henderson or James Milner—but it doesn't make them the only two captains on the pitch.
Back under Rafa Benitez, it was a similar story.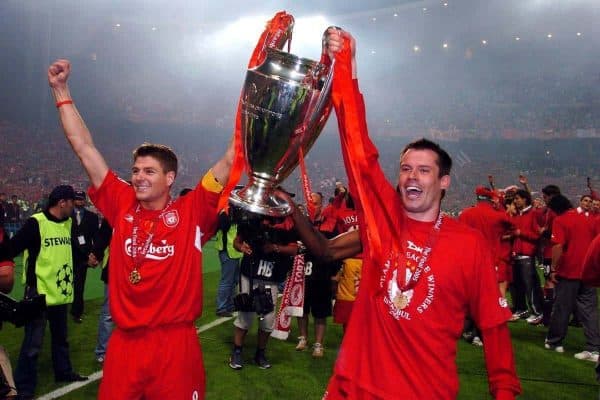 Steven Gerrard was the captain, Jamie Carragher the vice-skipper. But leadership was a job for almost everyone.
Reina: key dressing room figure in Spain's World Cup win
Agger: Denmark national team captain
Skrtel: Slovakia national team captain
Hyypia: Finland national team captain, former LFC captain
Mascherano: Argentina national team captain
Benayoun: Israel national team captain
Kuyt: Former Feyenoord captain, later Netherlands vice-captain
Torres: Former Atletico captain
Even fringe players around that time were either captains—like Robbie Keane—or those who had been brought up in regularly winning teams, with iron-clad mentalities—like Bolo Zenden, or Alvaro Arbeloa.
From back to front, the spine and the support acts alike were those who had lead, or could lead, previous clubs and even their national teams. It meant the team as a whole was of a winning mindset and results mirrored that.
Klopp's style of play is extremely different, as are his tactics, but the end goal is the same: dominance, belief, assuredness that the players and the group are better than the opposition.
One by one, piece by piece, he has been assembling a team who can not just play great football and take opponents apart, but who also have the mentality to play the biggest games, get the biggest results.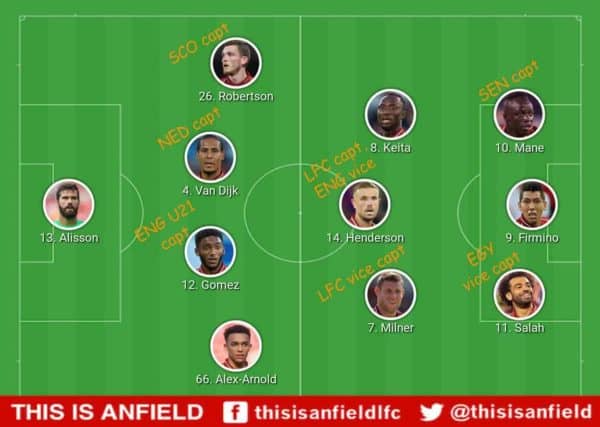 That starting XI, quite possibly Klopp's go-to team over the next few weeks, shows just how many literal team leaders there are already.
Even those who aren't official captains have a great mentality and will to win—arguably none more so than Roberto Firmino, Klopp's great forward general.
It's not an accident that the captain's armband gets passed around either, in cup or pre-season games. Dejan Lovren, Alberto Moreno, Simon Mignolet…they've all had it, they've all been encouraged to lead and shoulder responsibility.
That's part of an individual's growth, which in turn is important for team growth.
How many times has Trent Alexander-Arnold already been spoken about as a 'potential future Liverpool captain'? The truth is, he'll learn a hell of a lot more about what a captain must do if he's surrounded by others who do the job wearing the armband or not.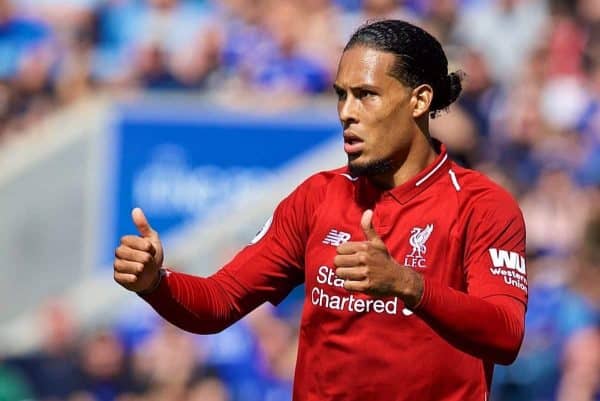 Virgil van Dijk is the archetypal captain in many people's eyes: commanding, vocal, impressive in stature and performance.
He doesn't need the captain's armband to be those things, to show those traits. And the team needs more than one person doing it.
For a team to win, it must contain winners.
Add that to the quality and intelligence of the players themselves, the experience of the manager in what it takes to succeed and the backing the team has received off the pitch, and it's easy to see why this could be an extremely successful period for Liverpool Football Club.