Liverpool U19s manager Barry Lewtas has explained how the experience gained in the UEFA Youth League can only improve the club's many talented youngsters.
Lewtas and Neil Critchley were both in the dugout at the Totally Wicked Stadium on Tuesday afternoon as Liverpool thrashed Paris Saint-Germain 5-2.
Rhys Williams, Rafa Camacho (two), Bobby Adekanye and Curtis Jones were all on the scoresheet for the U19s as they provided the perfect warmup to the evening's Champions League clash.
Jurgen Klopp's side made it a clean sweep against their French opponents at Anfield, and watching on were Lewtas' U19s hopefuls.
The young Reds' UEFA Youth League clashes mirror those of the seniors, and Lewtas and his squad will travel with their first-team counterparts to Naples, Belgrade and Paris.
Speaking after the thrashing in St Helens, the new manager explained how competing in Europe's top-tier youth tournament can aid the youngsters' development.
"There's probably two [benefits], in terms of travelling away and getting to go to the [Champions League] game," Lewtas told reporters.
"I think all three will be quite different atmospheres, so it gives the boys a taste of what they might one day play in.
"In terms of the travel, it just gives an extra dimension to the competition; getting used to travelling, recovering, training away, seeing what maybe the end goal might look like.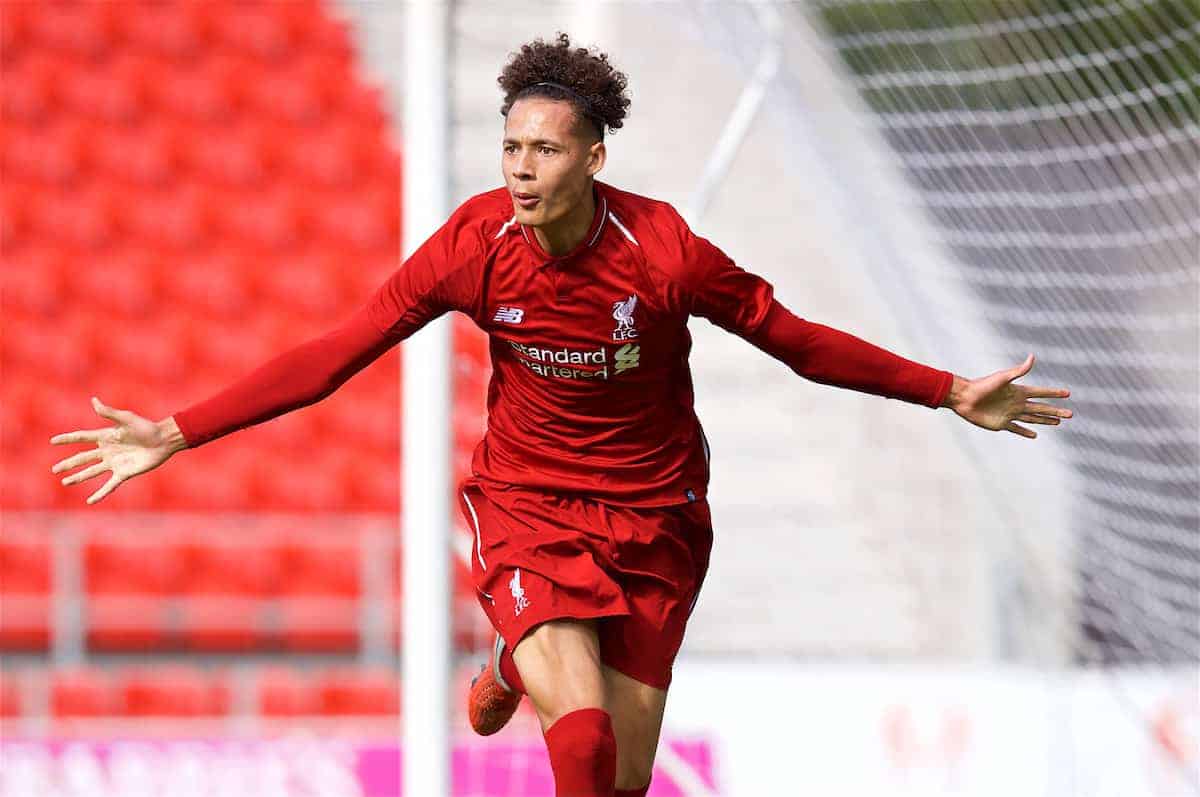 "We're trying to produce players who can play on the European level, so the only way we can do that is by playing the European teams.
"This is vital to what we do at the academy, all the way through from U9s to us, we go on tours and tournaments, and experience playing different types of football.
"That was different from what we come against on our normal Saturday, so it's another learning experience for the boys.
"All the boys are going tonight, we let them enjoy it. Obviously it's a good night for these boys.
"If Trent plays he could be up against either Mbappe or Neymar—that's what these boys want.
"To go and see that in the flesh, it's something very exciting."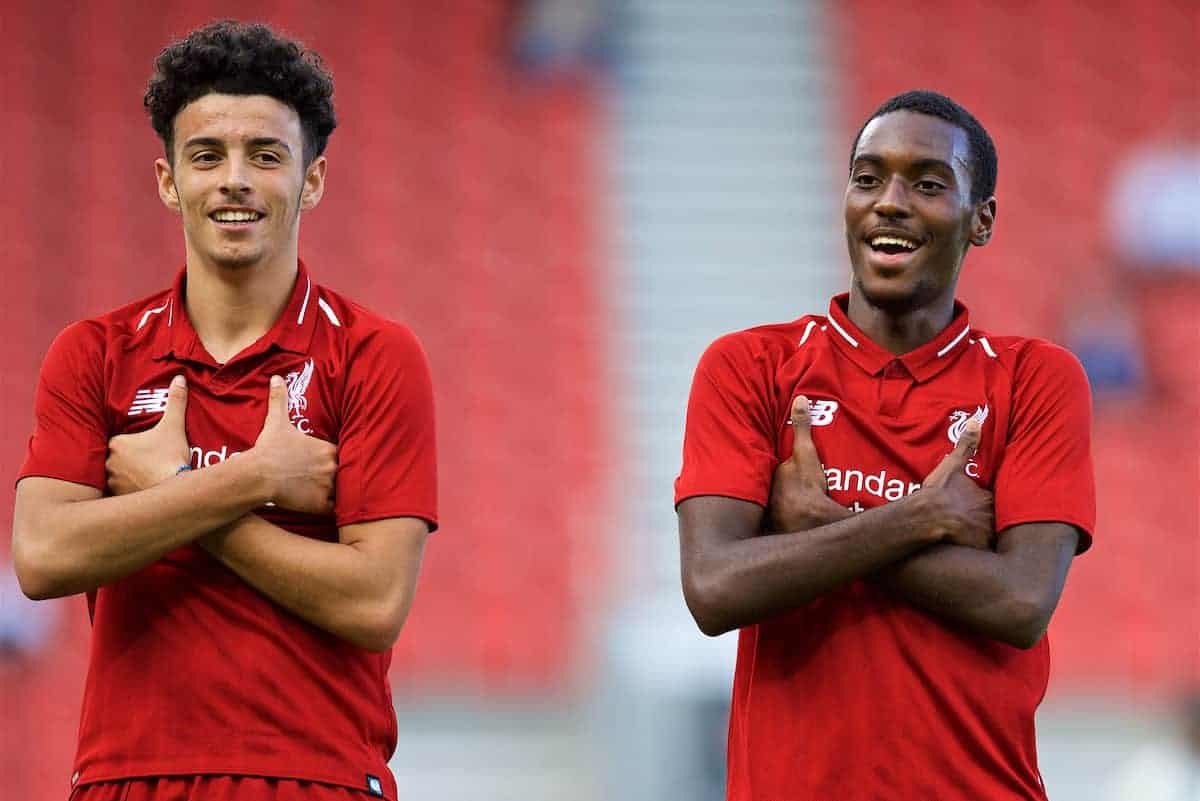 For Jones and Camacho in particular, playing in the UEFA Youth League could be seen as a step down after having been part of the Champions League squad last season.
But at just 17 and 18, they remain in the early stages of their careers, and Lewtas has stressed they aren't given any preferential treatment—and, of course, they don't expect it.
"Obviously their levels are high, as the other boys are as well," he continued.
"But Curt's school mates are in there, all their friends are still there, so when they come back they're just one of the lads.
"What we have said is they need to make sure they raise the bar for the others, leading the way we want them to lead as well."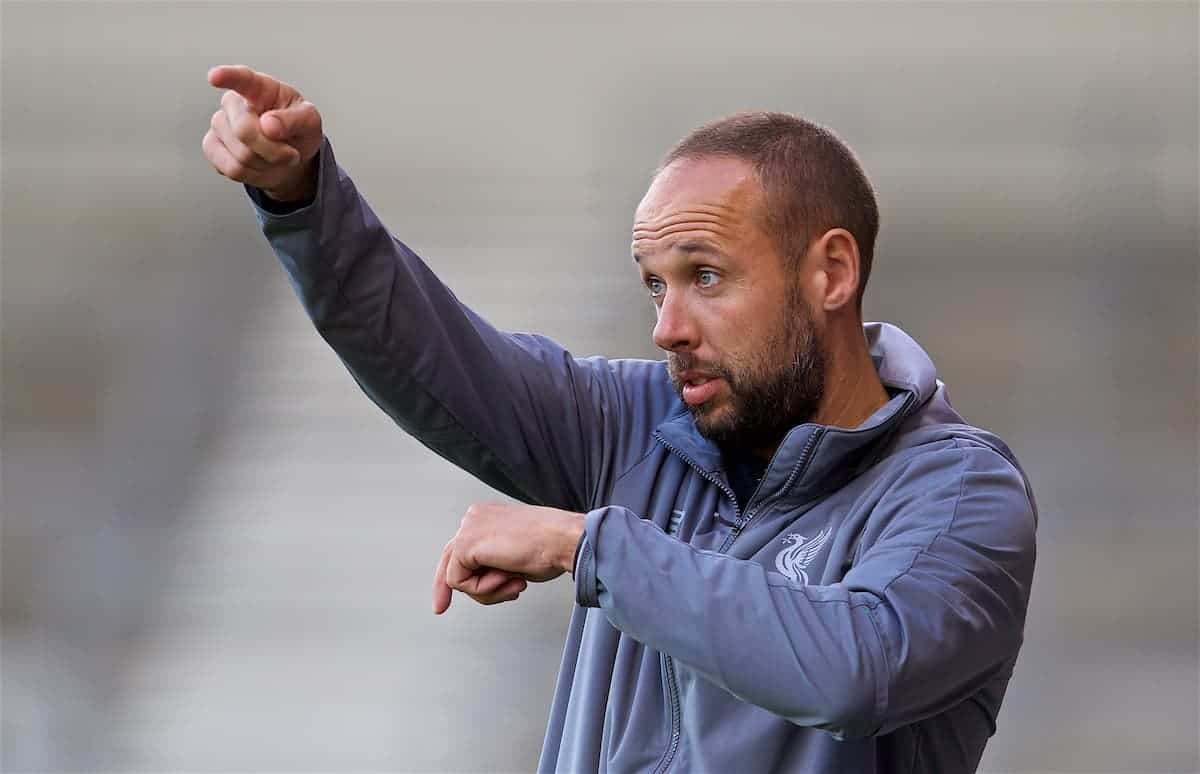 While Liverpool overwhelmed a young PSG side in their opening group fixture, Lewtas is still expecting a tough challenge in the games to come.
"You've always got to be careful not to play the badge; although we're playing Paris Saint-Germain we're not playing their first team," Lewtas added.
"So you've got to approach every game and try to impose the way we want to play on them.
"We hope every game gives something different. We hope every game's tough as well.
"Because obviously it's part of the boys' experience, in terms of their development."
The U18s are next in action away to Blackburn on Saturday (11am BST), with the U23s travelling to Arsenal on Friday (7pm BST) and the U19s facing Napoli on October 3 (1pm BST).