Liverpool have, by all accounts, not yet been at their best despite a perfect start to the season, but does this ignore a new found pragmatic approach to their game?
As the final whistle blew at Wembley Stadium last Saturday, the Reds could head back north safe in the knowledge that they had created their own little piece of history.
For the first time in the Premier League era, they had won their first five games, matching the feats of 1978/79 and 1990/91 – the only other times the achievement has been equalled in the top flight.
Tuesday's victory over Paris Saint-Germain made it six in a row in all competitions for the first time since 1961/62, and Saturday's extremely comfortable 3-0 win over Southampton made it an unprecedented seven wins to start a season.
The 2-1 win at Tottenham ended up being a scoreline that flattered the hosts, with Jurgen Klopp's side easily the better team in surprisingly one-sided fashion.
Despite another significant result further enhancing their title credentials, a recurring narrative continues to do the rounds.
Liverpool had again apparently failed to hit top gear, not hitting the attacking heights of last season, and are seemingly still easing their way into the league campaign.
Indeed, Klopp himself has detailed more than once how his side can improve despite the impressive start to the campaign.
This should fill us with more confidence than ever.
Title-Winning Pragmatism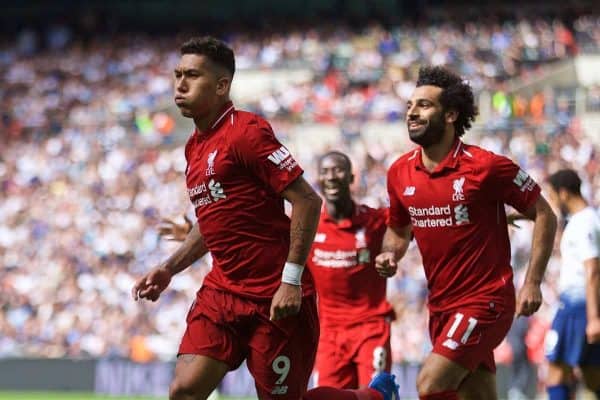 Liverpool were mesmerising for much of 2017/18, earning a new legion of admirers for their fearless attacking play and preference for not shutting up shop.
There was almost a child-like innocence to their approach in a lot of matches, although that is not to diminish Klopp's achievements in what is a complex style of play.
The Reds were the team neutral fans would admire and want to watch, with goals often capable of flying in at either end and entertainment never far away.
Such was the breathtaking nature of the football, particularly on the road to the Champions League final, expectations have risen this season.
While we are yet to see Liverpool fully click in attack, that's not to say they haven't been highly impressive as a unit this season.
This is a Liverpool we haven't yet consistently seen under Klopp; a Liverpool capable of dictating matches through defensive nous and midfield dominance, with less chaos thrown in.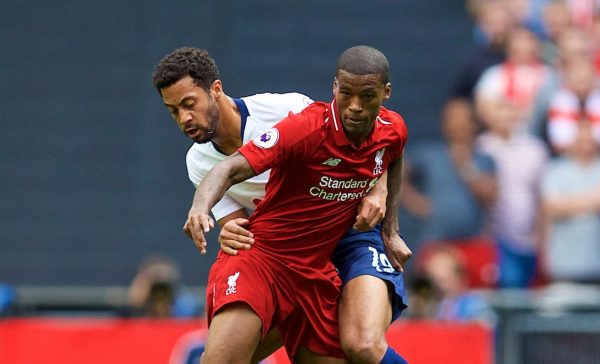 It is an ingredient that is essential in any side with title-winning aspirations, with a preference for being gung-ho only getting you so far, as Klopp has found out.
In all six league matches so far, Liverpool have been in control the large majority of the time, starting with a serene victory over West Ham.
The Hammers may have put up little fight, but Crystal Palace away was a very different story and Reds sides of the recent past may have crumbled.
Instead, they sat in, soaked up the pressure and didn't allow the hosts a single clear-cut chance.
It is only natural that a sense of dread exists with Liverpool fans during fixtures such as these, considering we have experienced so many moments of misery in them down the years, but Klopp has turned the Reds into a different animal.
The narrow victory at home to Brighton is not a performance we will ever speak of too fondly, but did the win ever feel in doubt?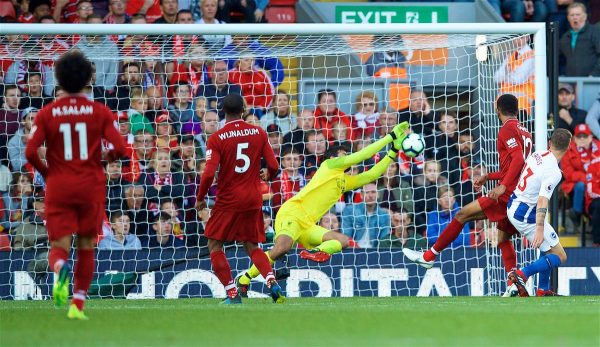 One good chance, in which Alisson thwarted Pascal Gross, was all Brighton could muster, and poor finishing prevented the scoreline from looking more conclusive.
Another test came Liverpool's way at Leicester City and it was only Alisson's horrendous individual error that gifted the Foxes a way back into the game.
Those past fears came crawling back late in the day, with the possibility of a capitulation on the cards, but the Reds saw the game out with relative ease.
Compare that to last season, when the Reds won 3-2 at the King Power Stadium but the game played out like a Benny Hill sketch, and the displays are poles apart.
Similarly, the mauling at the hands of Spurs last October was Klopp's nadir as Liverpool boss, with incompetent defending seeing them slump to a 4-1 defeat. What a difference 11 months make.
As for Southampton, they honestly looked like they were happy to take a 3-0 defeat from kick-off. The Reds were the definition of a team not needing to get out of first gear.
It appears as though Klopp has traded some of his flamboyance for only a sprinkling of caution – evidenced by the half-time substitution of Shaqiri.
Title-Winning Signs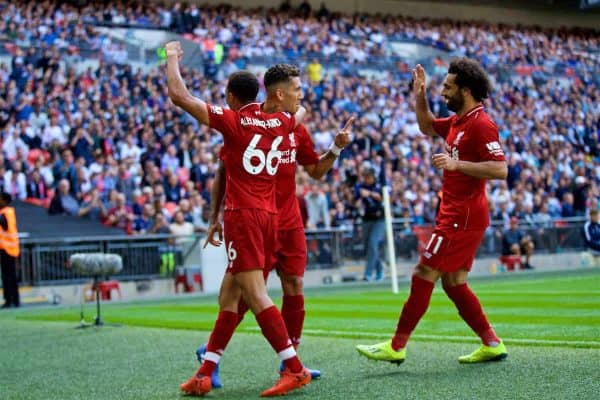 To have won every game, including three tough away matches, is a great effort, especially when you take into account some of the attacking wastefulness on show.
The fact that Mohamed Salah, Sadio Mane and Roberto Firmino still have improvements to make, as well as Naby Keita, suggests the Reds are only just getting started in that area.
For instance, the 10 shots on target Liverpool managed against Spurs was the most the north Londoners have ever conceded at home under Mauricio Pochettino, and the most by an away team in a 'top six' clash in three years, as revealed by Andrew Beasley.
Had the finishing been more ruthless we would have witnessed a cricket score, which proves Klopp is far from adopting a defence-minded approach. It just all feels more well-organised these days.
Seeing Liverpool consistently win matches in a new manner has been heartwarming, and anyone trying to accuse their start of being fortunate or substandard is only thinking about the attack.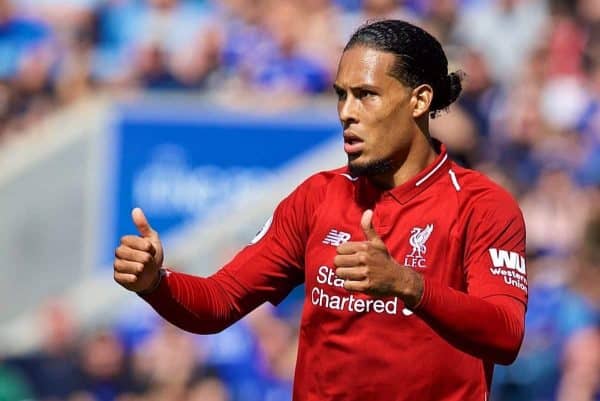 They have not look too troubled in any game to date, give or take the odd brief spell of danger, and they fully deserve maximum points.
Make no bones about it, though – in seasons gone by, and with different personnel and approaches, points would already have been dropped in at least a couple of the matches.
Alisson has already made a seismic difference in that respect, as has Virgil van Dijk since January, while Joe Gomez has brought more calm than Dejan Lovren and the full-backs are showing more restraint to their play.
The midfield only under-performed against Leicester but has been otherwise combative and effective, pressing well and providing cover for the defence.
Part of Man City's underrated brilliance on their way to 101 points last season was their organisation – perhaps the main thing Liverpool lacked in comparison.
Klopp has clearly seen that weakness and addressed certain areas of the pitch accordingly, already leading to Liverpool adopting a more City-like approach.
With each passing week, they look increasingly like potential champions – just wait until that end product has been sharpened up.