Liverpool manager Jurgen Klopp admitted match-winner Roberto Firmino had no chance of playing against Paris St Germain until he arrived at training on Tuesday morning and declared himself fit.
The Brazil international was set to miss the Champions League opener because of an abrasion on the cornea of his left eye sustained in Saturday's win over Tottenham.
He did not train with the squad on Monday but, having said he was ready to play, came off the bench to score the added-time winner in the thrilling 3-2 victory over PSG at Anfield.
"There was no chance yesterday, absolutely no chance the day before, and this morning he came in and said, 'I'm fine, I can open the eye again'. That helps. It was good," said Klopp, who had seen his side squander a 2-0 lead given to them by Daniel Sturridge – Firmino's replacement – and James Milner's penalty.
"Yesterday it didn't look really well, we had only one session, which we really used, this morning and Bobby tested a little bit but then he went in.
"And I really think it is a moment where you have to show faith in the squad. Yes, when you have Bobby Firmino available, you actually always think, 'Come on, bring him'.
"But it was nice to see how Daniel performed tonight and he paid 100 per cent back so that's so cool for him, for us, such an important sign.
"Then bringing Bobby after 70 minutes, it's a nice tool to be honest, I really like that. So it was good."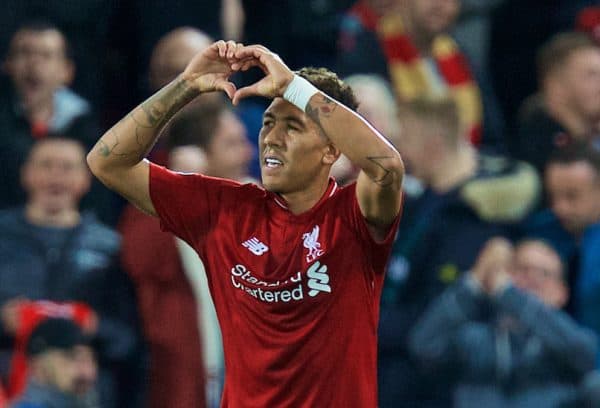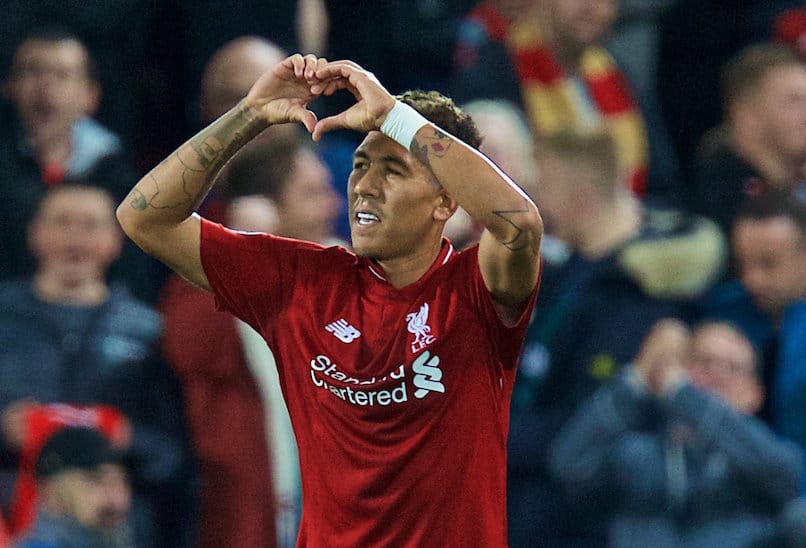 Klopp felt his side performed well against the much-vaunted PSG frontline of Neymar, Kylian Mbappe and Edinson Cavani, although the former two did combine for the Frenchman's 83rd-minute equaliser after a touch of good fortune had allowed Thomas Meunier to pull one back just before half-time.
"I expected the biggest problems we had, to be honest," added the Reds boss.
"When I saw their line-up it was clear they were going to try to bring all the big ones, Neymar first time in left wing plus (Angel) Di Maria in the half-space, made life difficult but I don't remember a lot of chances for the opponent.
"It was really good defending but you cannot defend completely against them for 95 minutes. They looked really confident, more tuned than in the past.
"If you play 95 per cent, you lose 5-0. Denying them tonight, I don't think a lot of teams did that so far."
For PSG manager Thomas Tuchel there was late Anfield disappointment for a second successive time.
In 2016 he brought his Borussia Dortmund side to Merseyside in a Europa League quarter-final second leg and despite leading 4-2 on aggregate with 24 minutes to go, Liverpool scored three times in a dramatic last-minute finish.
"This is Anfield, this is what they do," was Tuchel's blunt assessment.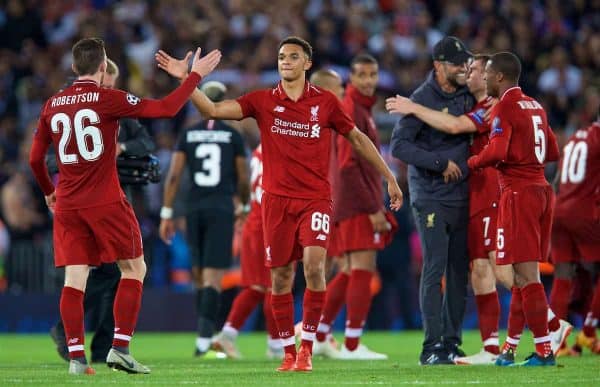 "There wasn't much space for Neymar. What Liverpool do very well is to close the space down in that number 10 area so our plan was to use the space down the wings and get our full-backs pushing on.
"We tried to play well. It's not time for tactical analysis, it's time to credit the mental strength we showed on the ball tonight.
"If you play at Anfield, for me it's not a tactical game. It's to play with confidence, to trust the players.
"We expect a lot from our front three, and today was tough for them. We have to improve all over the field.
"For me, we need to improve our intensity in games like this. There's time to improve."