Scotland coach James McFadden described Andy Robertson as the "obvious" choice to become national team captain.
Alex McLeish gave the Liverpool left-back, 24, the armband ahead of Friday's friendly with Belgium at Hampden Park, which will serve as preparation for next Monday's Nations League game against Albania at the same venue.
Robertson, who was let go by Celtic as a youth player before making his way to Anfield via Queen's Park, Dundee United and Hull, made his Scotland debut in a 1-0 win over Poland in 2014 and has made 22 appearances.
McLeish, who has drafted in Hearts attacker Steven Naismith for injured Swansea striker Oli McBurnie, had been searching for a replacement skipper for Scott Brown who stepped down in February.
Speaking at Scotland's team hotel in Edinburgh, McFadden said: "He was the obvious choice.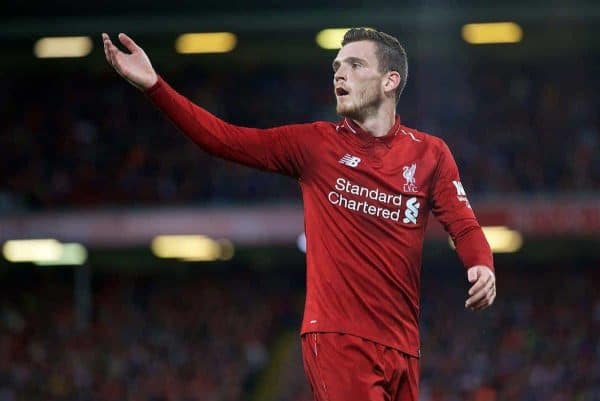 "We have worked with him and the way he was about the camp in March for the first two friendlies was excellent, his desire to play for Scotland unquestionable and the fact is that he has done it the hard way.
"From where he has come from to get to here now is incredible.
"For young kids that are playing football, indeed in any walk of life, if you have a setback it is not the end.
"And he certainly is playing at a ridiculous level for his club and the games he has played for us he has been outstanding, he was the outstanding candidate and I am delighted for him. I think he deserves it.
"He is a humble guy, you would never know that he plays for Liverpool, top of the league, been in the Champions League final and he is forward with his opinions and that's what you need. He is a leader."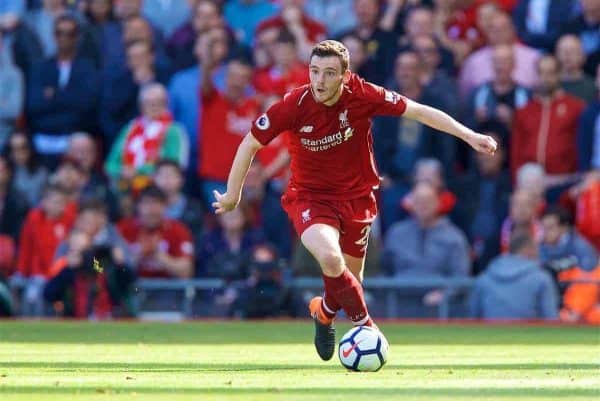 McFadden stressed that the captaincy role given to Robertson did not mean the long-standing dilemma of picking between the Liverpool man and Kieran Tierney for the left-back spot had been solved, although McLeish will not be moving the Celtic player to right-back where he has played before for Scotland.
McFadden said: "You can't mention Andy Robertson without mentioning Kieran Tierney, the two of them are excellent and Tierney was excellent against Rangers yesterday.
"We will find a way to fit them in the team. They will play in the same team."