With the demand for more youth products establishing themselves at Liverpool growing, Andy Campbell believes the club are adopting a more modern approach.
There's an obvious allure to shiny new toys purchased in the summer transfer window: the team untarnished by results and the fans fuelled with optimism after the latest 'final piece of the jigsaw' has been secured and unveiled.
Yet that excitement can, for many, be surpassed by the thrill of seeing emerging talent shredding the opposition. Unbridled by expectation, unburdened by past failures, uninhibited by nerves.
Be it Gerrard, Fowler, Alexander-Arnold or dare I mention a certain Michael Owen, Liverpool have rarely been slow to blood young talent, affording the developing players a platform to launch memorable, even legendary, careers in some instances.
There's often a quicker, deeper bond between these young talents and the supporters. Not always Michael, not always…but more often than not.
The well-established wish-fulfilment scenario of local lads living out the lifelong dreams of those in the stands. Although nationality, arguably, isn't as important in this respect as it once was. Think Cesc Fabregas at Arsenal—prior to his sojourns to the Camp Nou and, shudder, Stamford Bridge, of course.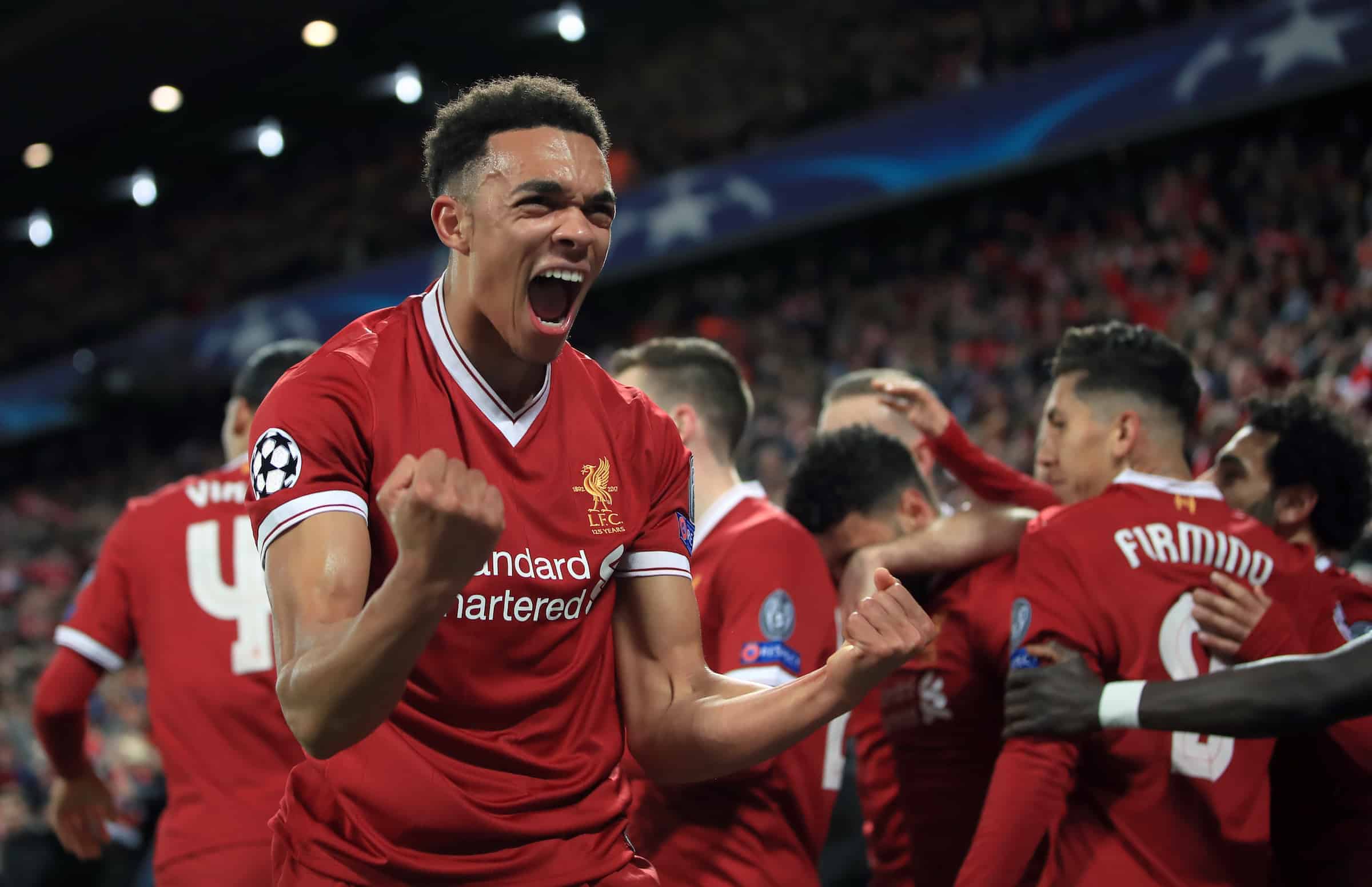 Nonetheless a Scouse heart beating under that famous crest will never go amiss.
For a few fans, there's even an element of near paternal, or indeed maternal (knew that gender-bias training would come in handy one day), pride watching these youngsters represent their club.
From a colder, more clinical perspective there are the financial considerations. A relatively small investment can pay off by saving the club millions in the transfer market.
It might even lead to earning significant fees in later years. Step forward, Raheem Sterling.
Making the Grade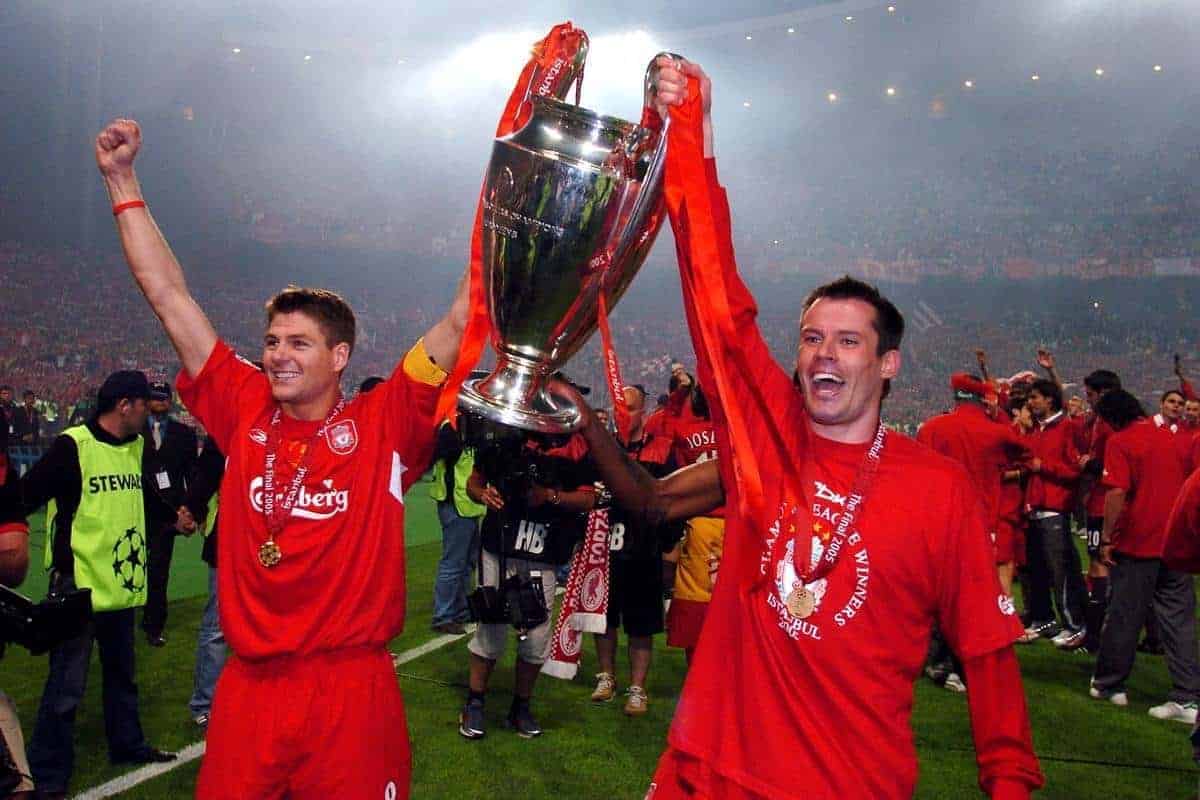 It's no secret there's a flip side. For every McManaman, there's a squad of forgotten names that will be released by the club. Cruelly, but necessarily, deemed inadequate in some capacity.
The bar moves higher still each season Klopp improves his already sensational side. The proportion of young prospects that will actually make the grade at Liverpool is despairingly low.
This will continue to be the case for every successful football club, particularly those at the highest level. The traditional argument would be that teams have to make a decision and eventually cut their losses on players that simply aren't good enough to improve their squad.
A handful of those released players will come back to haunt their old club one day.
Whether spurred by rejection or simply a late bloomer, they'll go on to carve elite careers via the road less travelled. Samuel Eto'o, Andy Cole, Raul and erm…David Platt being famously high-profile examples.
Regardless, it doesn't mean the wrong decision was made. It's simply a snapshot in time.
These are rarities. The majority will fall out of the game completely within a few years of their first setback.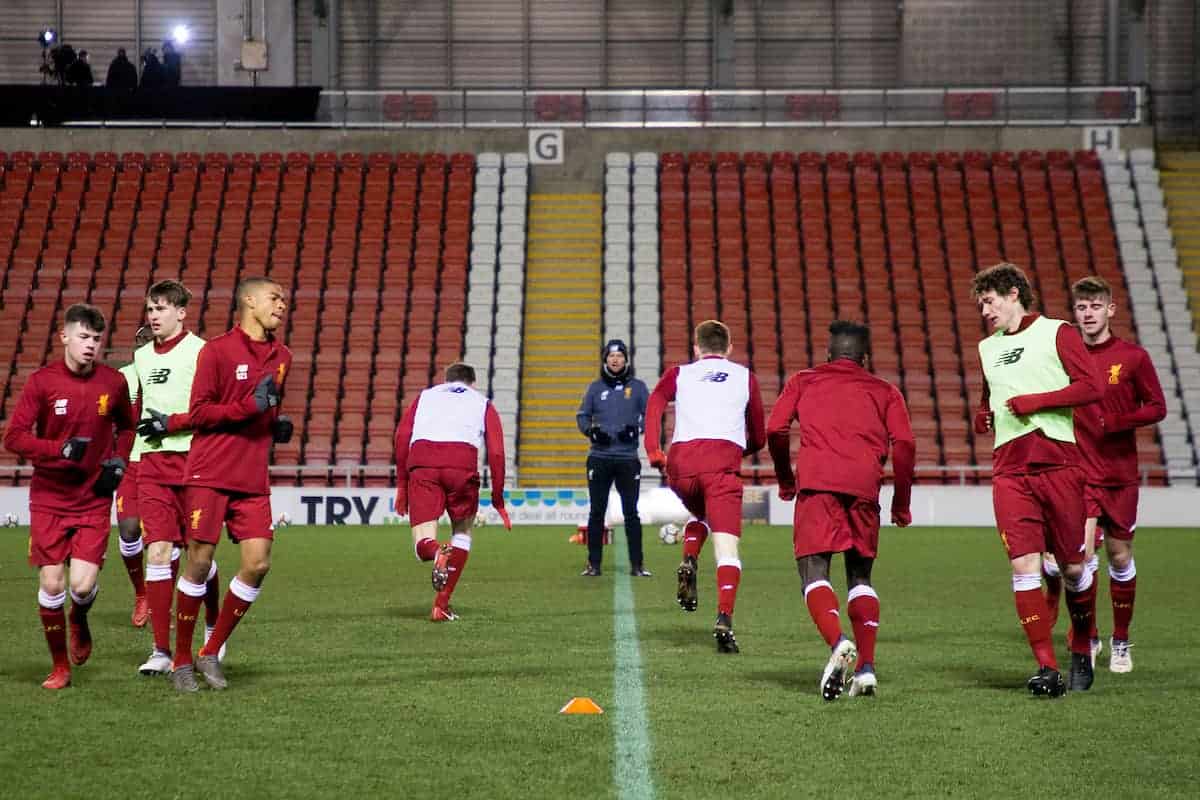 Increasingly, there's something of a moral minefield around youth development. This murky mire includes the negative mental health impact of rejection, whether clubs have a greater duty of care to these youngsters all the way through to human trafficking at the worst end of the spectrum.
For the purposes of this article I'm going to tip-toe away from that, although I would love to see a greater emphasis on a wider education away from the specifics of football.
I'd suggest it would create more balanced individuals, empowered to make better decisions both on and off the pitch. An area offering incremental improvements and a more holistic approach.
And for the majority it will provide a more stable stepping stone onto our side of the white line.
He's No Lauri Dalla Valle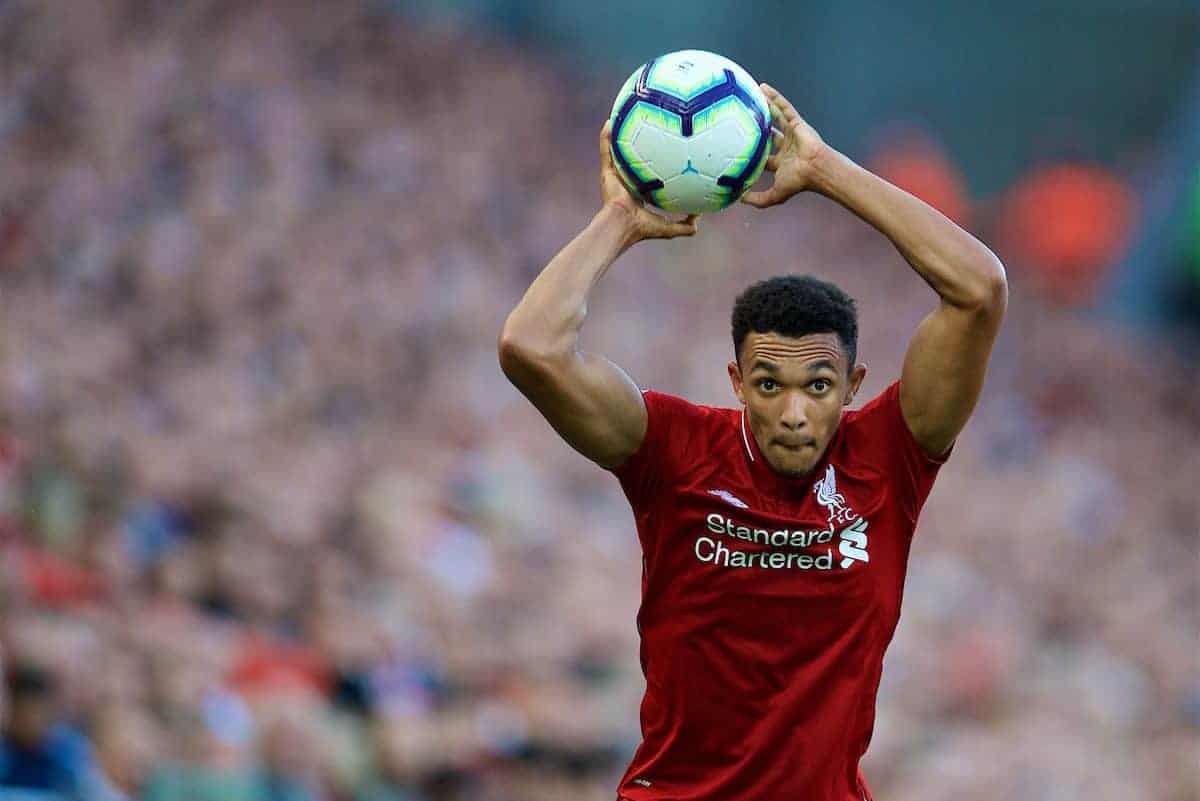 Trent Alexander-Arnold is, by any measure, an exceptional talent. With the usual caveats, he has every chance to carve 'TAA' into Liverpool folklore.
Joe Gomez may not have quite the same natural gifts but he has more than enough to suggest he'll be a vital component of the Reds' defence for years to come. Both are, without question, top-tier talents.
What about the next tier down? What should happen to Sheyi Ojo, Ryan Kent, Curtis Jones, Rafa Camacho, Ovie Ejaria, Harry Wilson and Ben Woodburn?
This isn't a one-answer-fits-all scenario. Each player's situation is unique and malleable.
They will have to contend with different coaches with a variety of ideas. Their own nature, personality, ambitions and personal life will impact for better or worse. Brendan's favourite byword, character, will be critical.
And they'll need good fortune. That intangible, uncontrollable imp who dances in the shadows bestowing good or ill will on all our lives.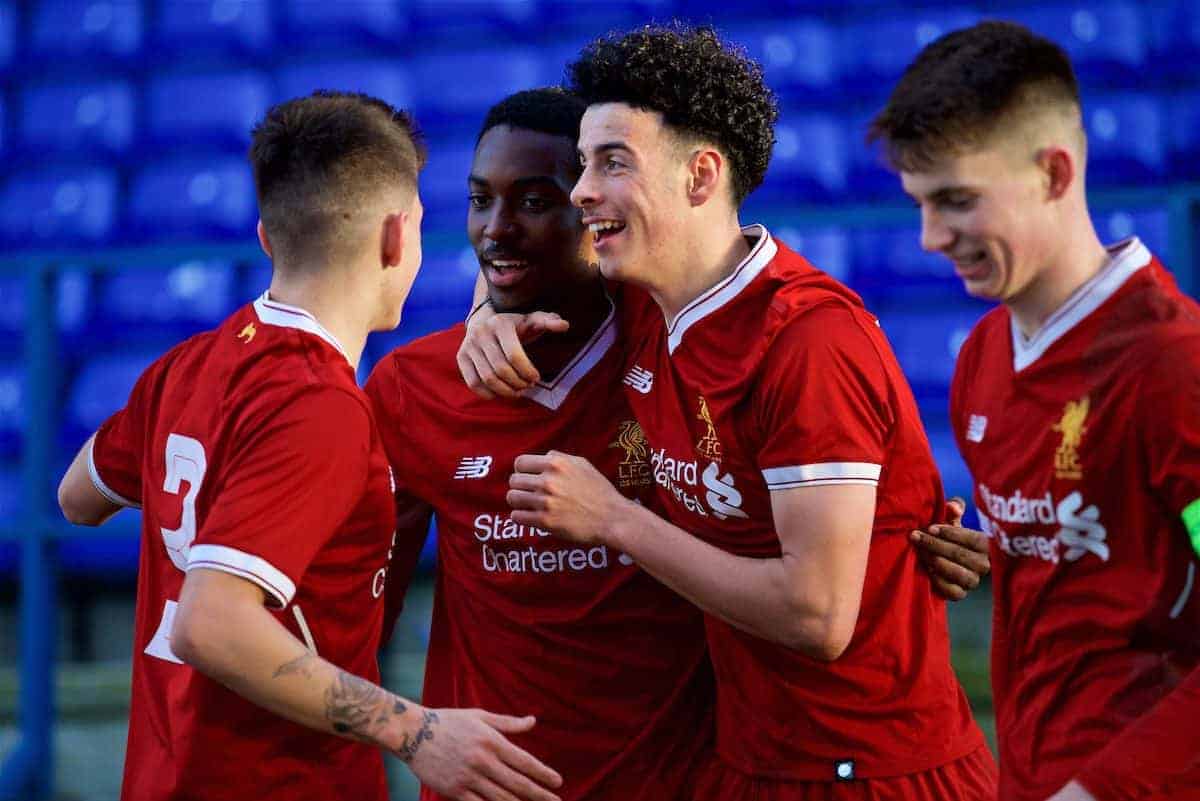 Luck with injuries, luck with finding the right coach, luck with being in the right place at the right time.
No amount of talent will overcome debilitating knee injuries or worse still…being a 'false nine' under the managerial 'expertise' of our favourite gravy gargler, and friend to hairy-handed exile presenters, Big Sam.
Even supply and demand based on a player's attributes versus the prevailing trends across the market will come into the equation.
"Nobody wants to grow up to be a Gary Neville," as a famous football philosopher once commented, but needs must. Players that show adaptability might just thrive.
Whether now or in the future, the club will make a decision to retain, sell or release these and other young players.
Are Liverpool Making the Most of What They Have?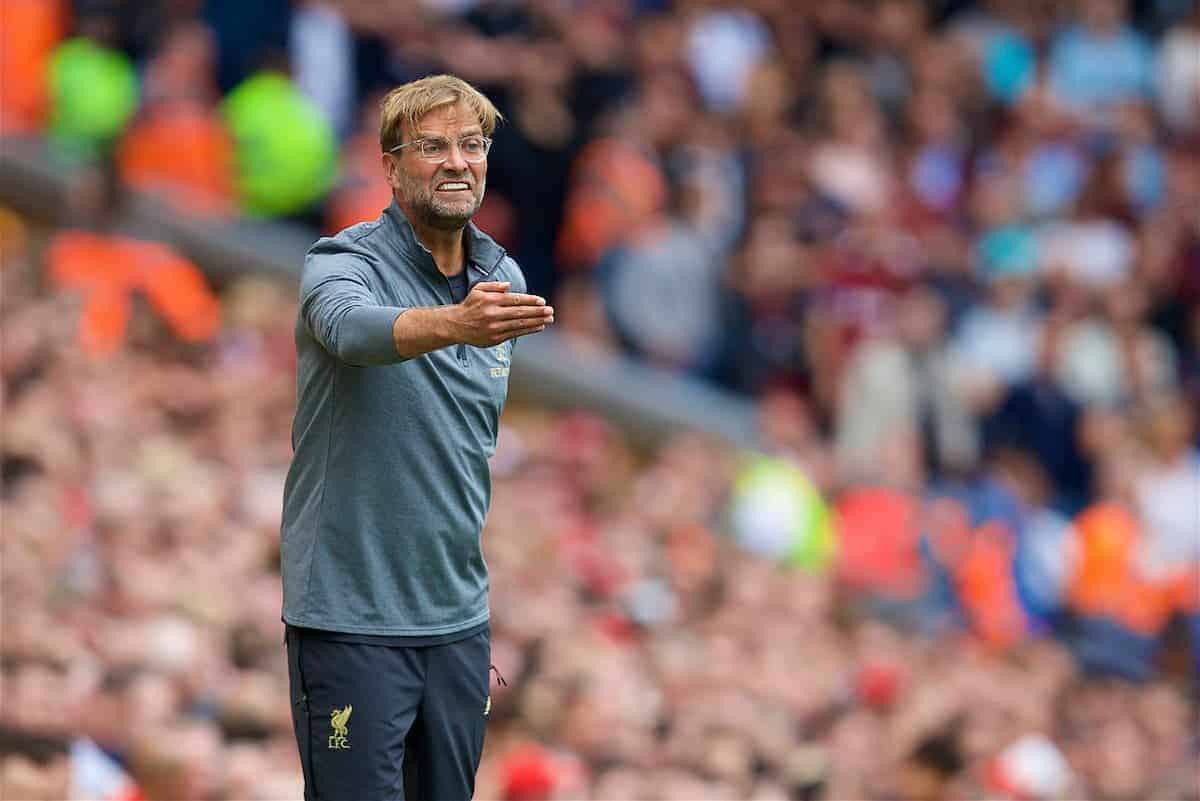 It helps to explain what I've considered a youth product. It's a rather subjective term, more so in the modern game.
For my part I've considered the, admittedly dehumanising, phrase to cover both academy players and comparatively small investments in prospective young talents (think Gomez or Jonjo Shelvey).
Context is everything but anything around the £5-6 million mark seems a reasonable cut-off for a club of Liverpool's stature.
In terms of age, 22 seems about right for the proverbial line in the sand (it occurred to me this was an ill-advised turn of phrase for a man in his late-30s to use—mid-life crisis much!).
If you're buying anyone beyond those parameters it's fair to assume they're coming in to immediately challenge for a spot in the first-team squad.
I've also limited this to transfer fees, so it doesn't take account of wages. Although the only significant earner during the analysed timeframe would have been Raheem Sterling.
From this perspective Liverpool have made significant strides in recent seasons.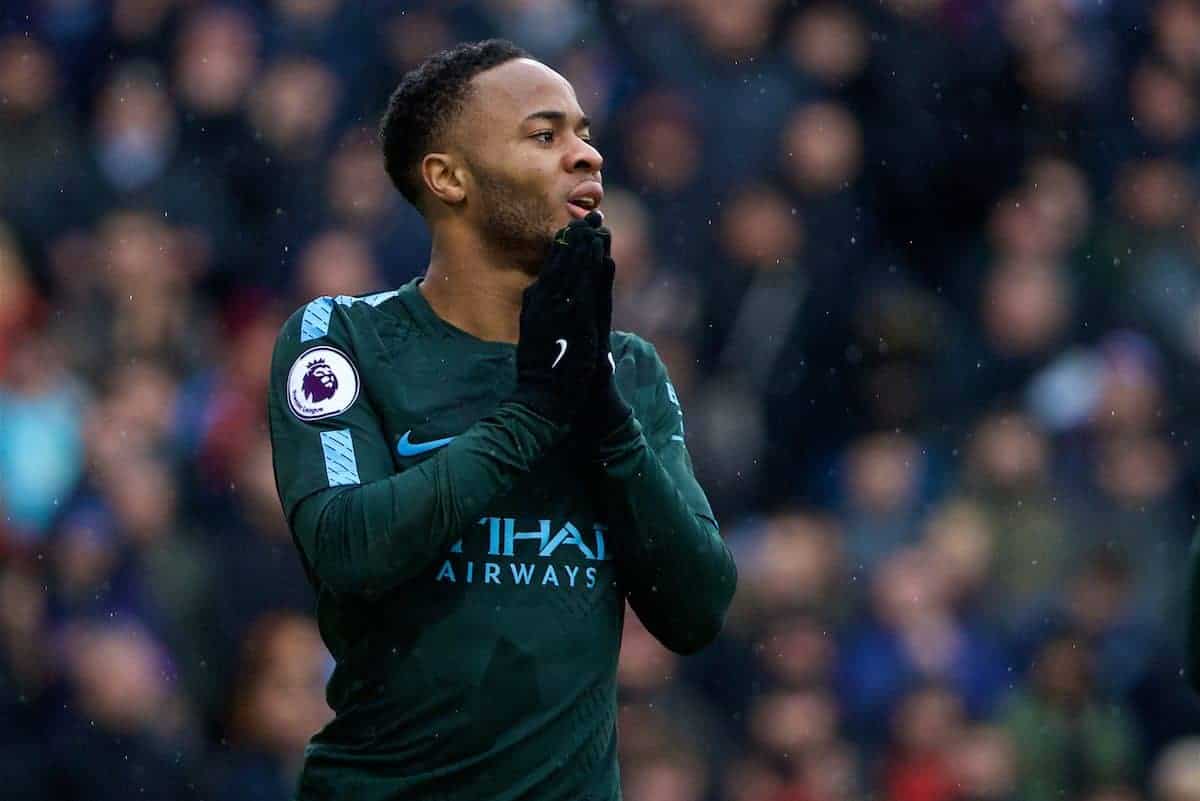 From 2009 to 2013, Liverpool spent ~£5.2 million in transfer fees on talent in this bracket. From this group they recouped ~£27.8 million in transfer fees. The dreaded net profit was ~£22.6 million.
Contrast this with the period 2014 to 2018, where they spent ~£12.7 million but earned an impressive ~£110.2 million in transfer fees. A net profit of ~£97.5 million.
Even accounting for the massive £49 million fee received for Sterling, there's a notable uplift.
Significant fees were additionally secured for Jordan Ibe (£15m), Danny Ward (£12m), Kevin Stewart (£8m), Jerome Sinclair (£4m), Sergi Canos (£4.5m), Brad Smith (£6m) and Andre Wisdom (£4.5m).
We're seeing the club adopt some of the practices commonly used to great effect in recent years by Barcelona and Real Madrid. Ideally, we won't see Liverpool adopt too many of their other methods!
The Imitation Game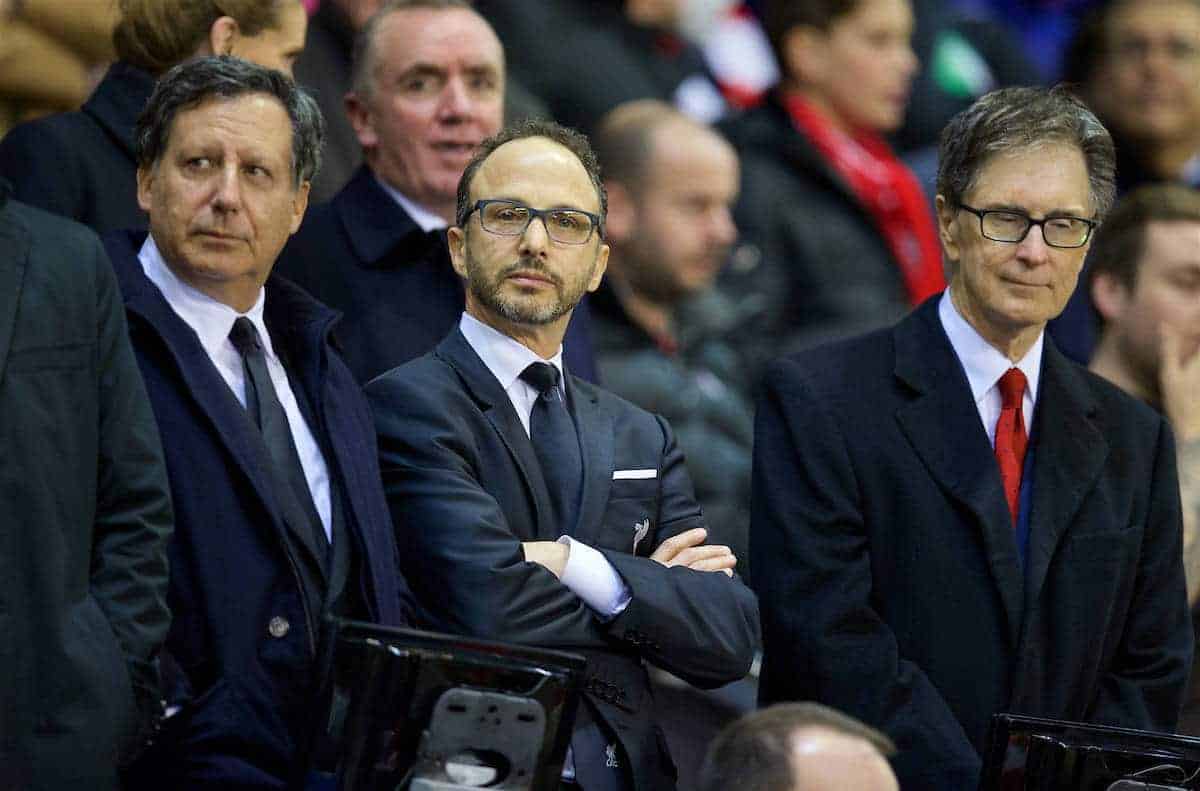 Both Spanish institutions have been highly effective in their use of 'sell-on' and 'buy-back' clauses.
These not only maximise another valuable revenue stream but also provide cheaper ready-made first-team options.
With clubs running out of places to stamp sponsor logos (Charlie Adam's backside was quite literally a huge opportunity missed) every viable option will be explored, exploited and extrapolated.
Real sold Alvaro Morata to Juventus for €20 million. He returned to the Santiago Bernabeu via a buy-back option for €30 million. That was quickly turned into a sizeable profit when Florentino Perez packed the forward's bags only a season later for €60 million.
Casemiro showcases the other side of this approach with Real using a buy-back option after a season away with Porto. He's returned to hugely impressive effect, becoming a pivotal cog in the Blancos' side.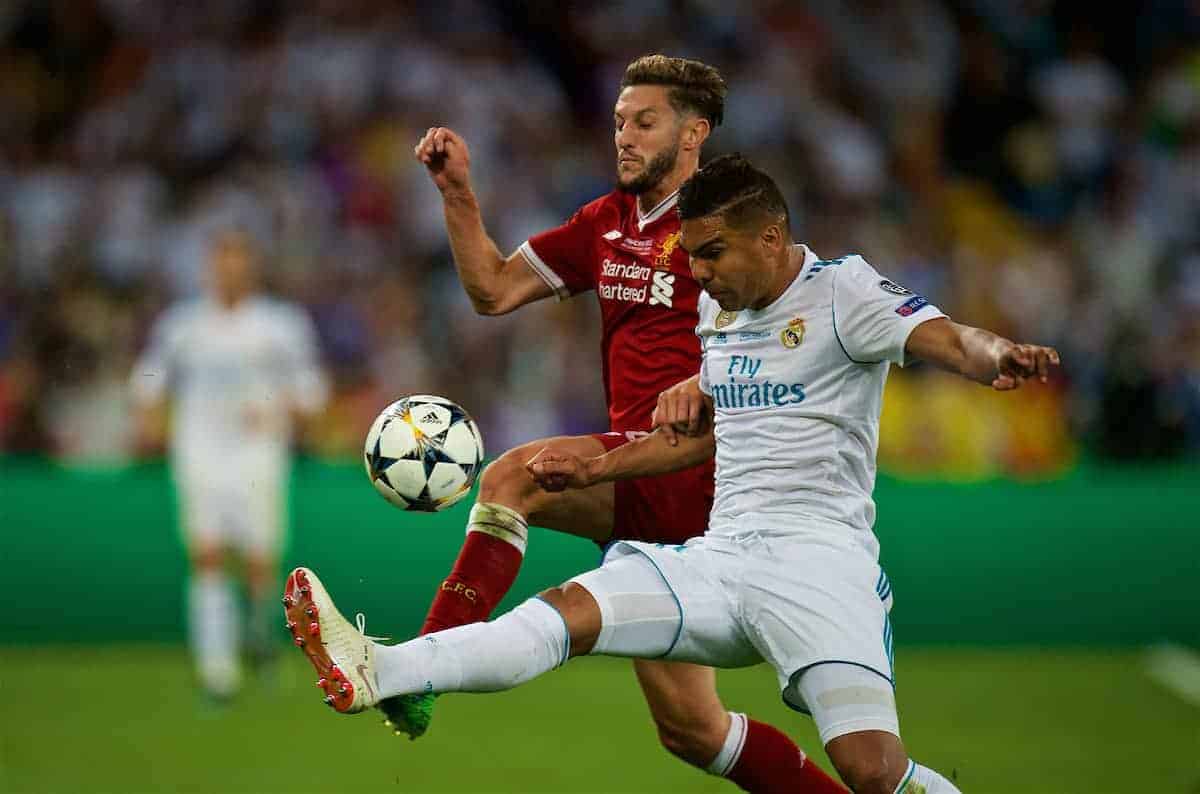 He didn't merely save the club a few euros, he became a critical element in their recent monopoly of the Champions League. What price do you put on that kind of success?
Dani Carvajal didn't represent a bad deal either when they took him back from Bayer Leverkusen for a paltry €6.5 million after just one season in Germany. Real have countless other examples in recent seasons.
Barcelona have been less successful of late in this respect. There's genuine concern the famed La Masia production line is faltering.
Regardless, the concept has remained useful with the likes of Gerard Deulofeu and Denis Suarez being recent examples of these yo-yo assets.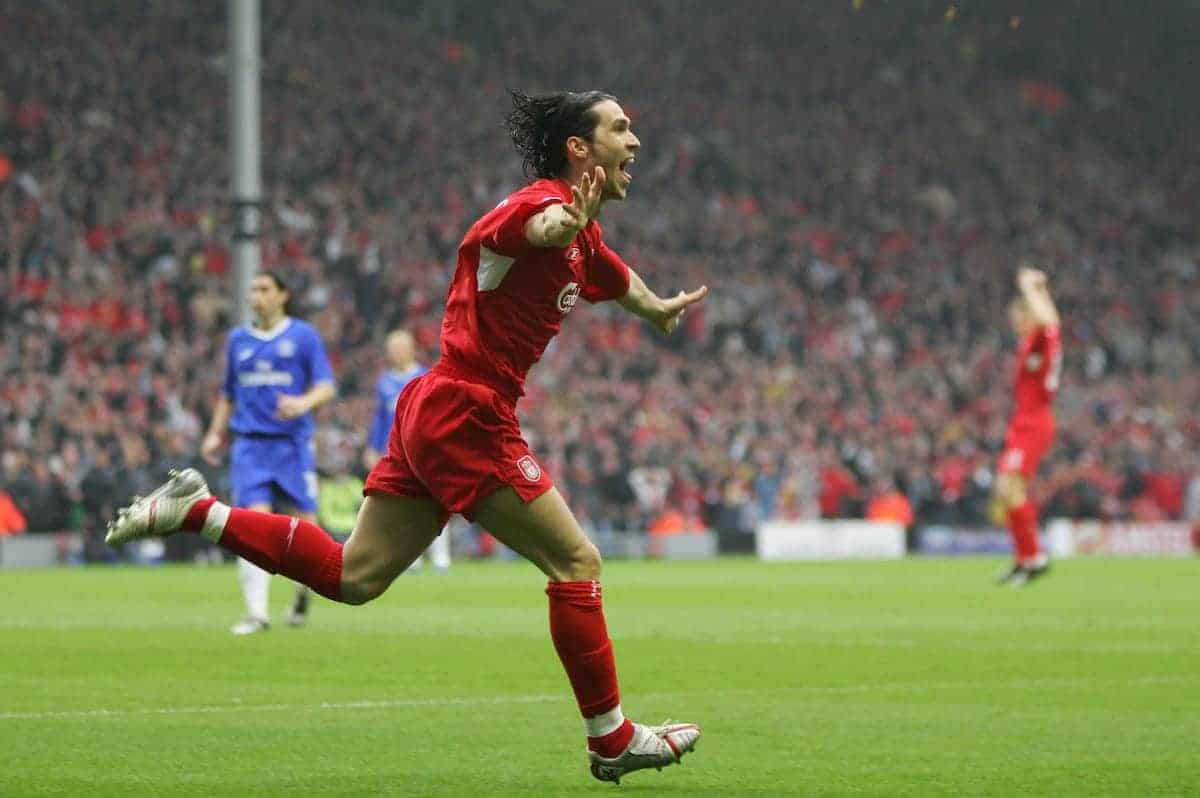 The Catalans do however get extra kudos (damn you Ted Theodore Logan for your Californication of my language at an impressionable age) for buying back a certain Luis Garcia from Atletico Madrid for €5 million.
Liverpool's €8 million investment proved inspired in the brightest of Istanbul afterglows.
Chelsea offer a rather more scattershot version of the same policy. The list of young talent they have on loan throughout Europe is bewildering but with no clear pathway for young talent at the club it's a lesser model.
Although that's not to suggest it's in same ballpark as the ultimate 'clusterfuck' template. That, unquestionably, belongs to Parma. Their astonishing demise is well worth a read for any club with similar aspirations.
This merely illustrates that there are, of course, no guarantees.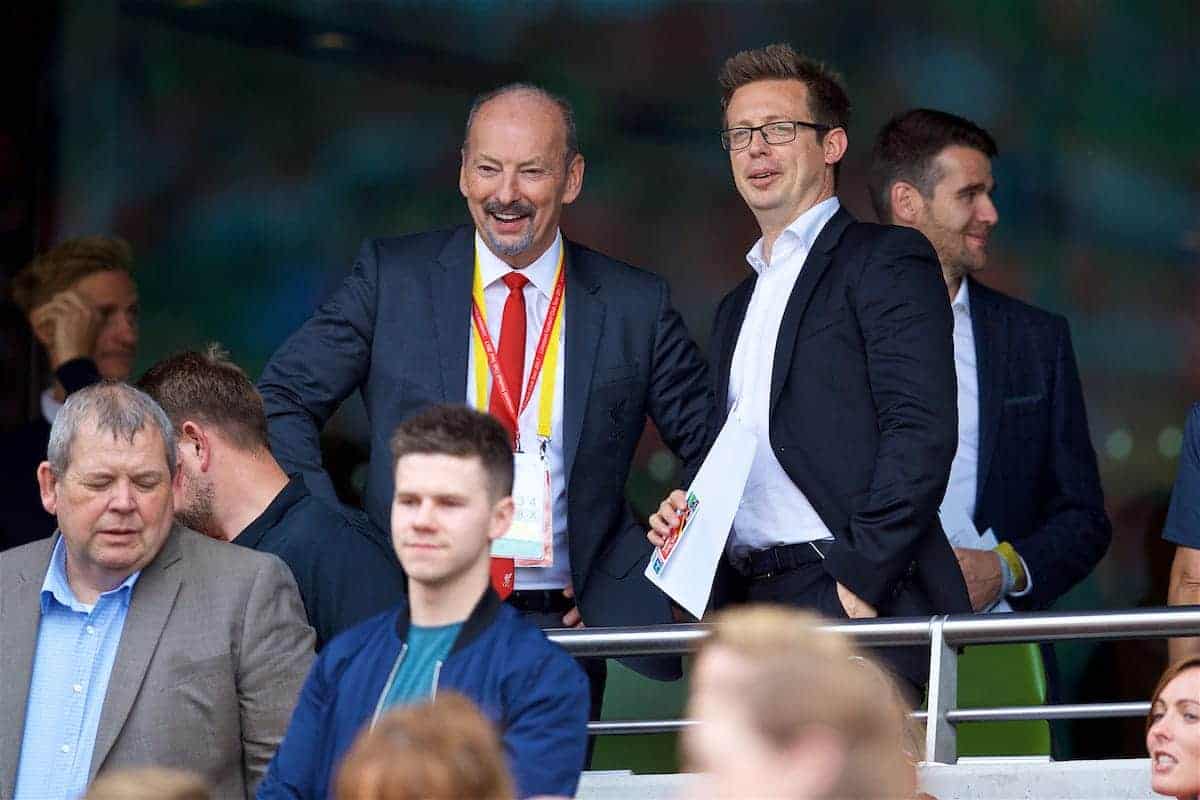 The Reds' recent success in this area is reflective of how well the club is run in general by the current guardians.
This oft-unappreciated acumen coupled with the excellent work at the academy will continue to prove a valuable resource in seasons to come.
---
* This is a guest article for This Is Anfield. If you'd like to contribute a piece for consideration please see this page. Follow Andy on Twitter, @AndyC1874.