Concerns over the relocation of Liverpool's Champions League clash with Napoli next month have been allayed, with UEFA insisting no plans are in place.
The Reds take on their Serie A opponents in the second game of Group C, making the trip over to Italy on October 3.
Napoli chairman Aurelio De Laurentiis had confirmed his intention to relocate the game 167 miles away in Bari, a three-hour drive to the other side of the country.
"I've asked UEFA to authorise us to play Champions League matches at Bari," he claimed. "I'll pay for 1,000 buses out of my own pocket so Napoli fans can attend the match."
This sparked fears from Liverpool supporters who had already booked travel and accommodation for the away clash, with new flights to Bari priced at over £200.
But according to the Liverpool Echo's James Pearce, the game will "go ahead as scheduled at the Stadio San Paolo next month."
Pearce corroborates a previous report from Paul Joyce of the Times, who relayed UEFA's insistence that they had not received any request from De Laurentiis.
"Despite seating in the 60,000-capacity San Paolo not meeting UEFA standards, the governing body has given the green light for the stadium to host Champions League football again this season," he continues.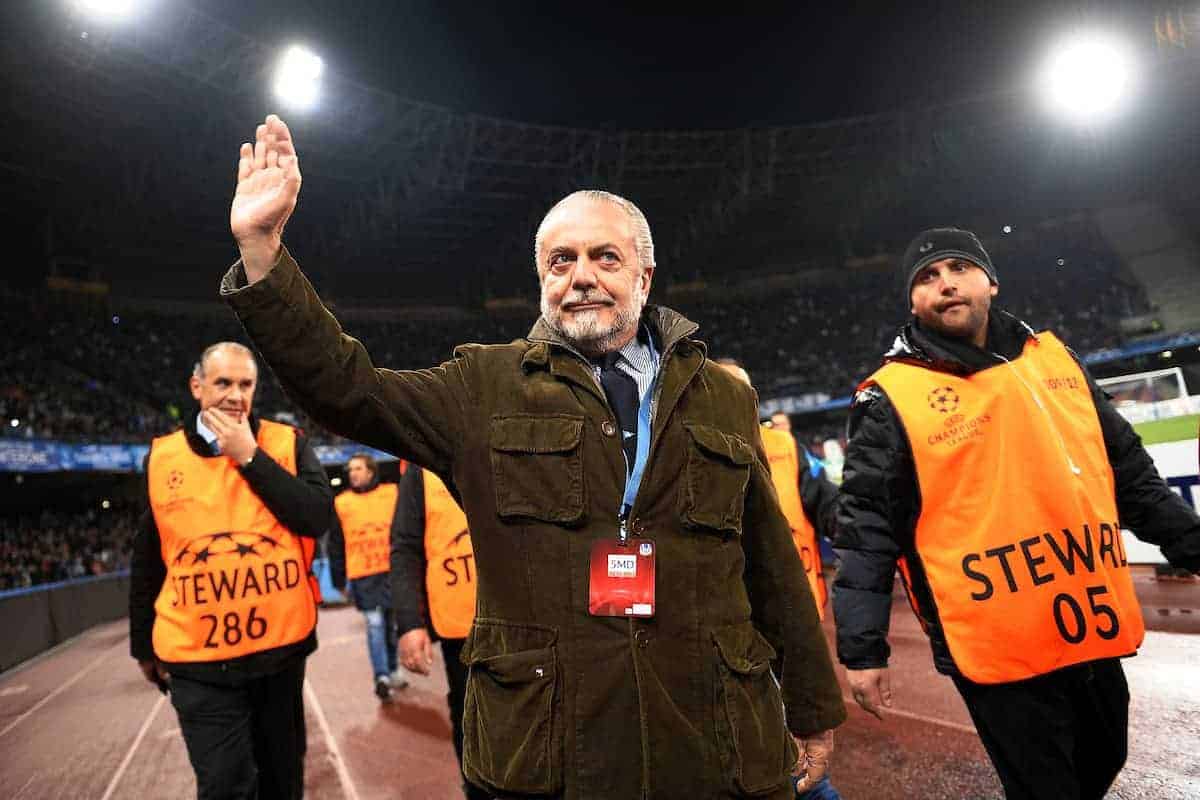 De Laurentiis has already criticised UEFA in an interview with Radio Kiss Kiss Naples, after his club were drawn against Liverpool in the Champions League.
"We are bitter, I will ask for an explanation from UEFA," he said. "Liverpool, Champions League finalists, are put in pot 3? It is a disastrous anomaly."
The 69-year-old also questioned the relationship between the Reds and Roma after the £65 million deal for Alisson earlier in the summer.
"I had offered €60 million for him and they didn't want to give him to us…but then I understood that he would go to Liverpool," he told Corriere dello Sport.
"I've always suspected that the real owner of Liverpool is also that of Rome. A little bird whispered it in my ear a few years ago.
"And if that is true, with a shared ownership they could not both compete in the Champions League."
Perhaps this suggests any claims made by De Laurentiis in the future shouldn't be taken quite so seriously…