Liverpool supporters' travel plans for the Champions League clash with Napoli in October could be drastically changed by the Serie A side's latest proposal.
EDIT: UEFA have "not received a request from Napoli to move the CL tie with Liverpool to Bari," reports the Times' Paul Joyce.
The Reds' second game in Group C comes away to the Naples outfit on October 3, sandwiched between a difficult trip to Chelsea in the Premier League and a title clash with Man City at Anfield.
But it may, in fact, not be held under Mount Vesuvius, but instead three hours and 163 miles away in Bari.
Napoli chairman Aurelio De Laurentiis told the European Club Association at their general assembly in Split on Monday that he has contacted UEFA to request a change of venue.
He described their current ground, the Stadio San Paolo, as "a nightmare," outlining his plan to build another stadium and concluding that "we cannot go on like this anymore."
The stadium is owned by the Comune di Napoli, not the club itself, and its seating does not meet UEFA requirements.
De Laurentiis had previously organised Palermo's Renzo Barbera Stadium as venue for European games, but now his position as owner of Bari has altered this stance.
"Nobody can tell you to do anything if you put in your own money and have the land to build a stadium," he explained, according to Corriere dello Sport.
"In the meantime, I've asked UEFA to authorise us to play Champions League matches at Bari.
"I'll pay for 1,000 buses out of my own pocket so Napoli fans can attend the match."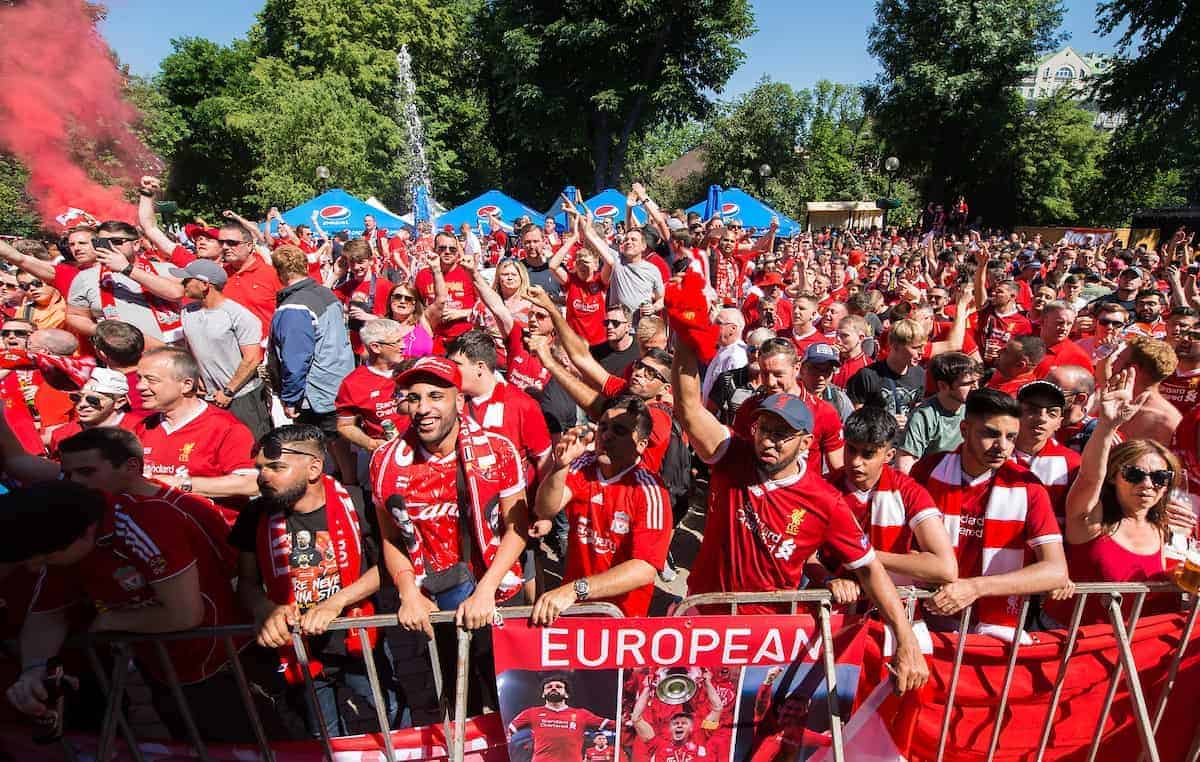 However, while De Laurentiis has offered to cover transport for Napoli's supporters from one side of Italy to the other, it remains to be seen how Liverpool fans are accommodated.
Given the game takes place in under a month, most will have already booked flights and hotels for their trip, and could therefore be hampered with cancellation fees or refund issues.
The hope will be that they are provided for, either by Liverpool or Napoli, if De Laurentiis' proposal goes ahead.
Stadio San Nicola holds 58,248 and held England's third-placed playoff defeat to Italy in the World Cup in 1990.
Bari are currently in Serie D, the top level of Italy's non-professional league, after financial issues saw them renounce participation from Serie B.
The cheapest flights from Liverpool to Bari are currently priced at over £200, via Venice on the way over and with stops in Rome and Budapest on the return journey.