Liverpool host Paris Saint-Germain tonight in the Champions League and you can get in the mood for the game with this brilliant behind-the-scenes video.
The Reds return to European action tonight for the first time since their heartbreaking Champions League final defeat in Kyiv.
A fantastic start to the season with five wins from five in the Premier League is matched by their opponents in Ligue 1, making it a genuine heavyweight clash at Anfield.
Plenty of the stars who will be on show once the match kicks off feature in the video above, a 'No Filter' cutting by BT Sport, who produced some similarly exciting features last year during the Reds' run to the final.
Both managers, Jurgen Klopp and Thomas Tuchel, feature in interviews and press conferences, while there is also chatter from both captains, Jordan Henderson and Thiago Silva.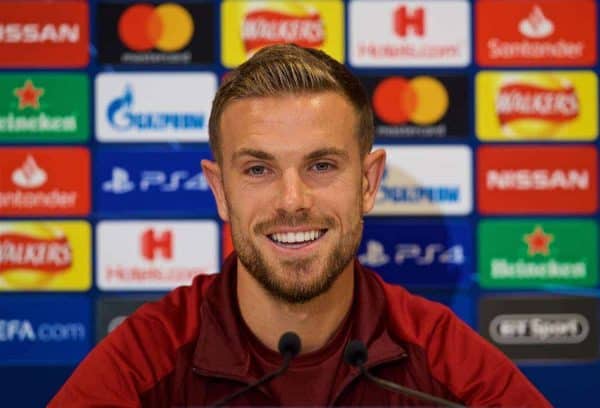 All eyes might be on the front three for each team once the action gets underway, but in truth there is quality all over the field in this particular fixture.
There is also insight from French journalist Julien Laurens, on the latest iteration of the PSG project.
"So far Tuchel has been really cheerful, really charming, really cool. One of things he did was come to meet Neymar in May, not on the phone but in person.
"Since then they never looked back, their relationship has been really strong, so I think he played a blinder on this one."
There's also a brief feature with The Redmen TV, along with a look back at Tuchel's last trip to Anfield—the 4-3 win for the Reds over Dortmund soon after Klopp arrived.