Jordan Henderson and Trent Alexander-Arnold put their friendship to the test in this hilarious video from LFCTV, in the latest instalment of 'Bezzies.'
The midfielder and defender get personal with this quiz, each being asked questions about the other and trying to guess their habits, preferences and more.
Both have a key role to play in Jurgen Klopp's team, and both are also a big part of the England squad, having travelled together to Russia for the World Cup.
Alexander-Arnold, much the younger of the duo, has established himself over the past 12 months as Liverpool's right-back of choice, while Henderson is the club captain.
The latter's experience and know-how in needing to set an example as skipper shine through in the video, but so too does the easy-going nature of both players as they try to outwit the other.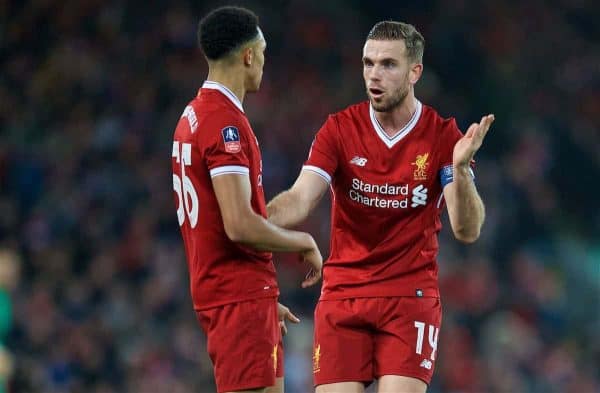 There's even a moment of incredulous hilarity involving one of the LFCTV tech staff who gets a very important text message mid-video!
Elsewhere, their favourite artists are discussed, their worst habits, who they'd least like to be stuck in a lift with and even their shoe size all come under scrutiny in the video.
Trent isn't pleased at Hendo's favourite musical choice and demands a line from a song—but his captain's having none of it!
But the best action of all is the constant riling up of his younger team-mate by the skipper, who gets a word in early on Alexander-Arnold's competitiveness…which is very much shining through by the end of the video!