Liverpool earned all three points away to Tottenham on Saturday, and the north Londoners have admitted the win was never in doubt.
The Reds faced their sternest test of 2018/19 yet when they headed to Wembley, but in the end they bossed proceedings from the first whistle to the last.
Goals from Gini Wijnaldum and Roberto Firmino helped them to a 2-1 triumph and only some profligacy in front of goal from Mohamed Salah and Sadio Mane prevented it from being a cricket score.
It was another major statement of intent from Jurgen Klopp and his players, who have maximum points to their name and look like genuine title contenders.
Once the game was over and we could all re-gather our thoughts, we had a chat with Jason McGovern from 'Last Word On Spurs' (@LastWordOnSpurs) podcast to get his honest assessment of proceedings.
---
What did you make of the game? Fair result?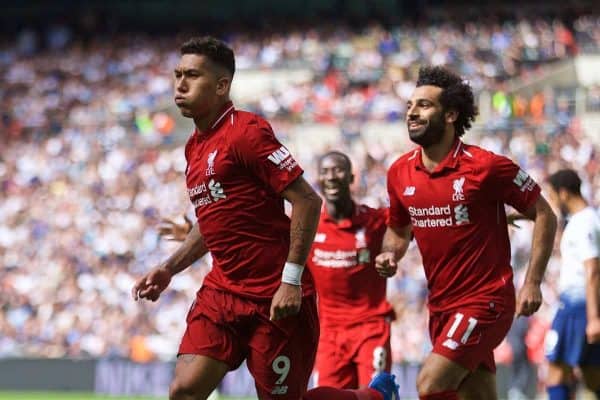 A totally fair result, but a hugely flattering scoreline.
Other than a few minutes in the first-half and during injury time, Liverpool totally controlled the game and Tottenham never got the formation right.
We never adjusted the way we played, made the same mistakes continuously and made changes far too late when it was obvious from the moment you 'scored' in the first minute it wasn't working. We were out-thought, outfought and outplayed.
We were denied a penalty at the end, which replays show was clear, but I won't hide behind that. Michael Oliver can only give what he sees – referees get just one view at real speed – and he didn't have a clear view or the one that the television camera showed.
That is not the reason we lost and we cannot use it as an excuse and hide behind it, in the way other teams did last season!
Players need to take responsibility for results and performances, not blame officials.
---
Was there a specific key battle that you think proved pivotal?
I said in the preview that the key to the outcome was central midfield and whether Mousa Dembele could dominate, and the doubts I have about him these days.
Mauricio Pochettino may have had the same fears pre-match, hence the three-man midfield, but we were guilty of so many sloppy passes in there and too often not being close enough or getting the wrong side of players.
Tottenham gave the ball away 112 times, which tells a story – some of that was down to really sloppy play by us, some of it was down to your closing and tenacity, highlighted by James Milner.
You won that area of the pitch hands down, and dominated accordingly.
I did say Hugo Lloris would need a good game and a poor goal conceded by Michel Vorm highlighted how much we missed Hugo, and will continue to do so for a few weeks yet.
You know only too well yourselves how you need a proper goalkeeper – it's already three set-piece goals conceded in two games without Lloris.
---
Which three players impressed you most for the Reds?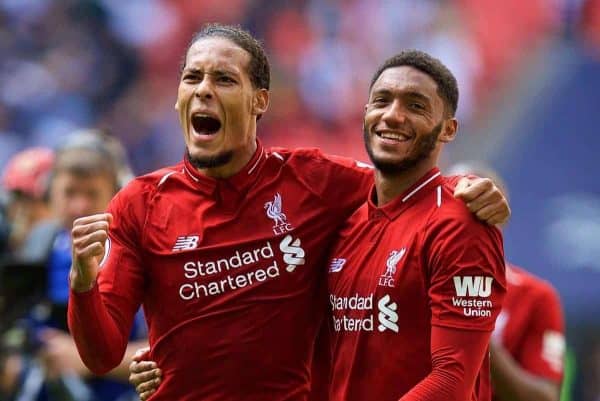 I will say the midfield three of Gini Wijnaldum, Naby Keita and Milner, who easily won the battle in the middle of the park.
Virgil van Dijk strolled through the game, seemingly winning every aerial duel.
---
And who shone brightest for Spurs on a disappointing afternoon?
Our only bright spark from the starting XI was Lucas Moura.
He was the only player that looked like he may give Liverpool a problem and could easily have equalised just after half-time.
One man can't take on a whole team on his own, however, and we failed to get the ball to him anywhere near as much as we should have.
Erik Lamela did fine when he came on, producing a good finish for the goal, but again it needs a team to help.
---
How would you rate the away support on the day?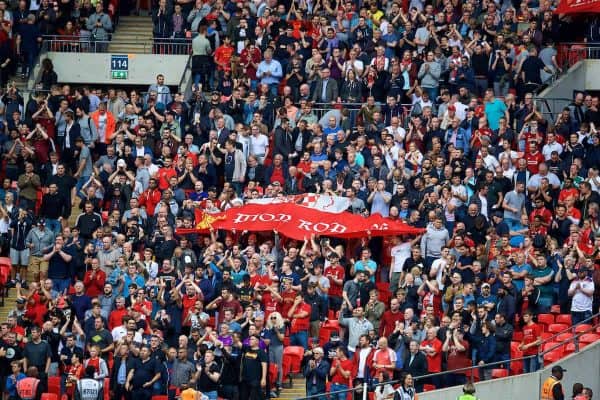 As always at Wembley, it's never a good atmosphere. You can make as much noise as you want, that would sound fantastic in other stadiums, but unless you are close to it, it doesn't travel round the stadium.
Lots of arm-waving, little noise – it's one of the biggest problems we have with Wembley, and when the crowd is only around 65,000 mark, it's soulless.
In fairness, 80,000 was an excellent attendance.
---
Where do you see both sides finishing in the Premier League this season?
On the evidence of today, Liverpool will finish second and we will come 15th!
But the season is over 38 games, not just one, thankfully. You had a horror day at Wembley last year but recovered from it.
As I said in my preview, if I offered you 90 points you would grab it, just as we would, and yet that tally may be nowhere near enough to win the title, unless Man City slip.
You look closest to City so far over the first five games, but you will need them to drop backwards towards the high 80s or low 90s because I can't see you getting 101 points.