Alberto Moreno is expected to leave Liverpool on a free transfer at the end of the season, with the club planning to promote from the academy to replace him.
Having joined the Reds from Sevilla in a £12 million move in 2014, Moreno has endured a rocky spell on Merseyside, but remained a consummate professional throughout.
In 2016/17, he was in the matchday squad for every game, but with James Milner considered first-choice left-back he made just 18 appearances, with only eight of those starts.
The following campaign saw him restored to the starting lineup, only for him to lose his place to Andy Robertson, who is now unmovable in the role.
Now, according to Goal's Neil Jones, Moreno is set to depart on the expiry of his contract next summer, as "talks over a new deal have proven fruitless."
"Liverpool are not currently in negotiations with the 26-year-old," Jones adds, "and the player is understood to be exploring alternative options."
Moreno would be able to sign a pre-contract deal with clubs outside of England from January 1, with a return to Spain likely.
Barcelona have been touted with a surprise move for the international, while old club Sevilla have also been mentioned as possible suitors.
It would be no surprise to see Moreno leave, though it can be argued that despite his lack of on-field contribution the Reds would be losing a crucial member of Jurgen Klopp's squad.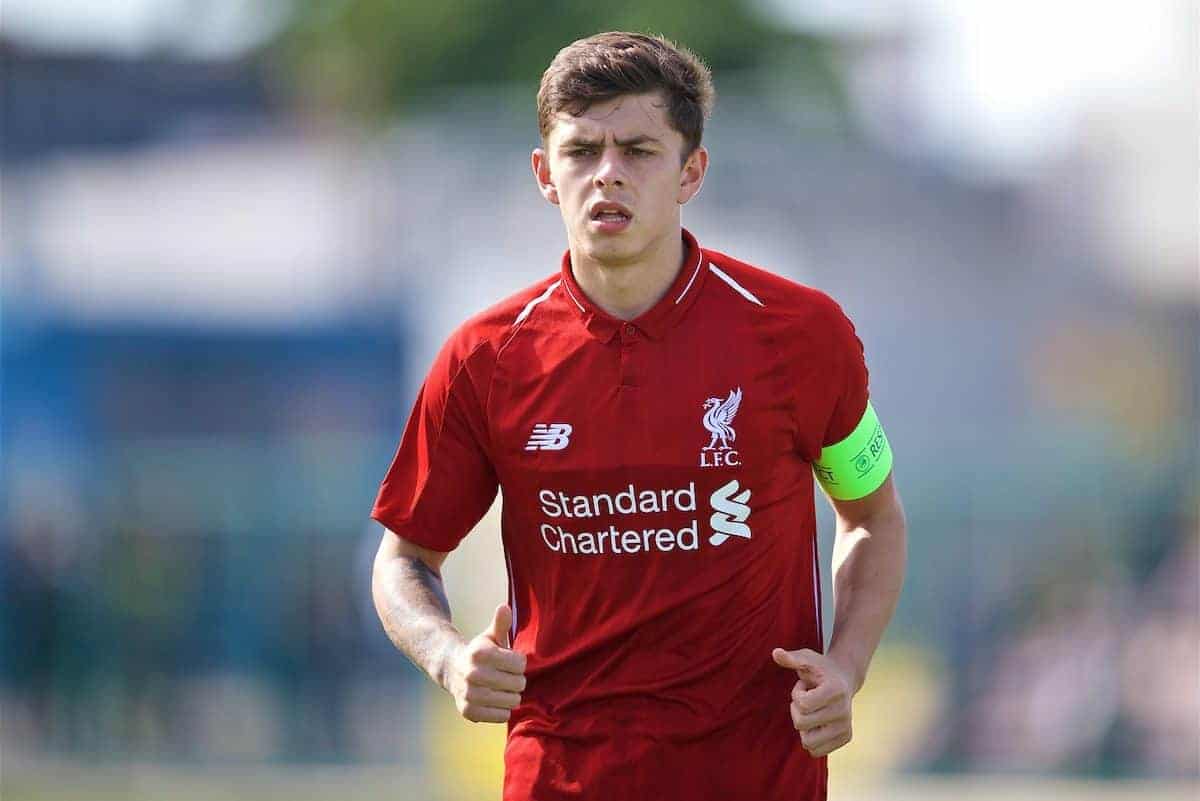 In line to replace him, Jones claims, is Liverpool U23s left-back Adam Lewis, who has made great strides since being converted into the role in 2016.
A broken leg shortly after his promotion to the U18s that year served as a major setback, but Lewis has since progressed impressively, and was Steven Gerrard's captain last season.
Now he is a stalwart for the U23s, and one of the standouts in a mixed side enduring a difficult start to the campaign under Neil Critchley.
Born in Liverpool, Lewis is a proud Scouser who told LFCTV in August that he saw Robertson as a role model, and highlighted the competition at first-team level as inspiration to improve.
"Looking at the first team, there are obviously two left-backs ahead of me so that makes me determined to be a left-back," he said.
"[Robertson] is a perfect example for me. I like the energy he has got and I try to play in a similar way."

Now he could be given the opportunity to do so, as Jones reports that Lewis "is understood to have impressed Klopp and his staff with his quality and attitude."
He adds that the manager "sees similarities" between the teenager and Trent Alexander-Arnold "in terms of their technical abilities," which could bode well for his future.
Having already trained with the first team, Lewis can set his sights on a regular stint at Melwood, with Klopp seemingly planning around him as Moreno heads elsewhere.
Lewis is predominantly an attacking left-back, as a great creative outlet with outstanding set-piece ability, but he has clear defensive issues to work on if he does move up.