Liverpool drew one and lost one in their double-header against Chelsea last week, but despite not tasting victory there were many positives to take.
Fringe Players or Squad Depth?
There was no surprise as to the manager's selection for the League Cup tie. The squad players need game time.
What was a rather sobering thought was that the back five on display (Simon Mignolet, Alberto Moreno, Dejan Lovren, Joel Matip and Nathaniel Clyne) was our first-choice defence only 12 months ago.
It gave the new lads in midfield the chance to strut their stuff outside the pressure-cooker environment of the Premier League and Champions League, and against similarly game-shy opponents.
It played out quite predictably with Chelsea's second goal, particularly, quite telling.
Eden Hazard is being hailed as the new Messi/Ronaldo for his goal. I'm not having it.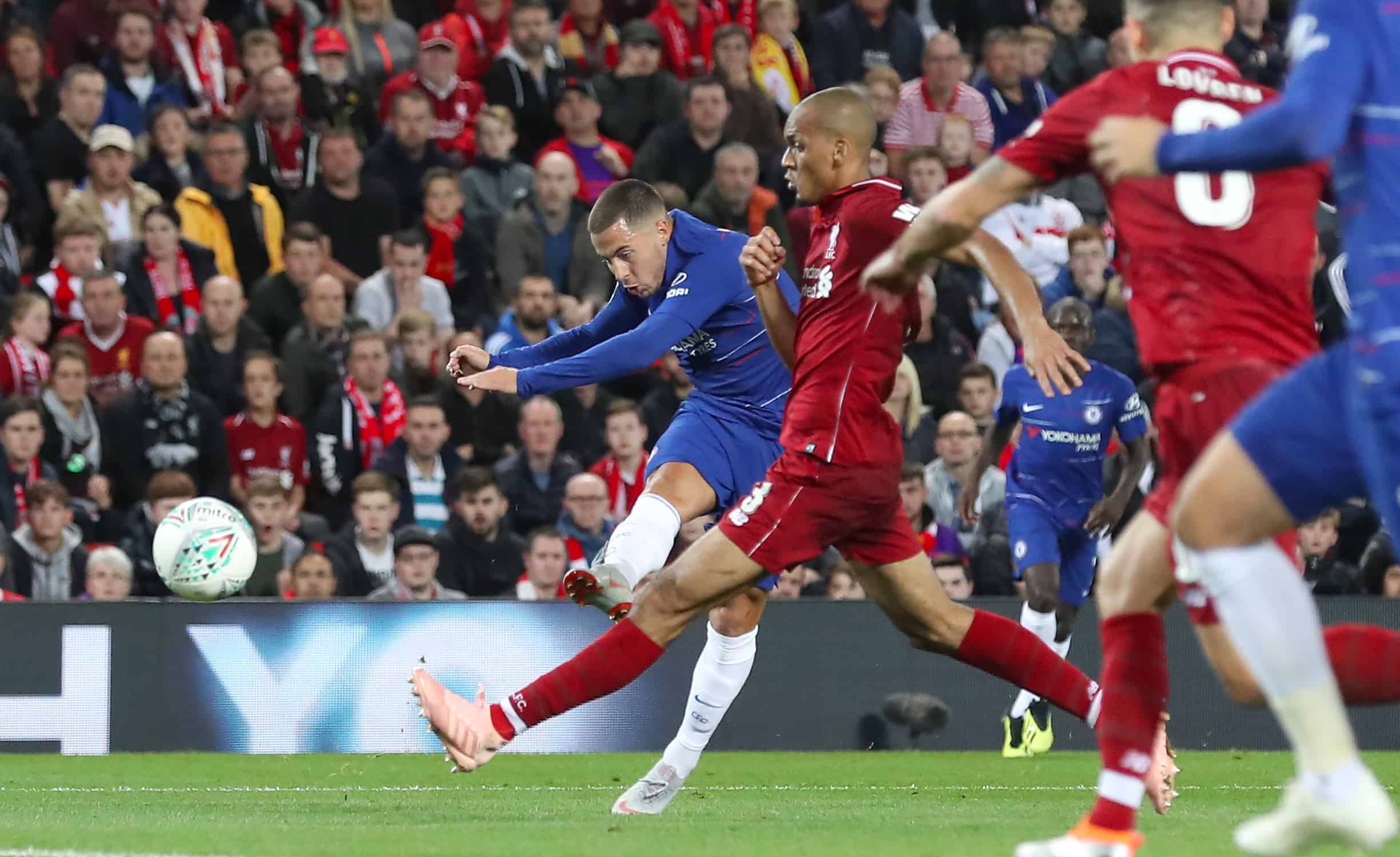 Naby Keita twice, Fabinho twice and Alberto Moreno could each have stopped that Hazard run with relative ease. The former two showed they are still acclimatising to the intensity of the English game as both were guilty of powder-puff challenges.
Moreno, yet again, was bamboozled with ease and by the time Hazard had dropped a shoulder and wiggled his bum at him, the left-back was off and running towards the halfway line.
Credit to Hazard for taking advantage, but he should never have been allowed to walk through the challenges the way he did.
But while this defensive unit won't see game time in the Premier League as a fivesome, these are players who will individually be essential throughout the season.
With the exception of Moreno, who is not the answer at left-back under any circumstances, the others—Clyne, Matip, Lovren and even Mignolet—will provide the necessary and justifiable backup when the inevitable injuries and suspensions happen throughout the season.
The Midfield – What Next for Jordan Henderson?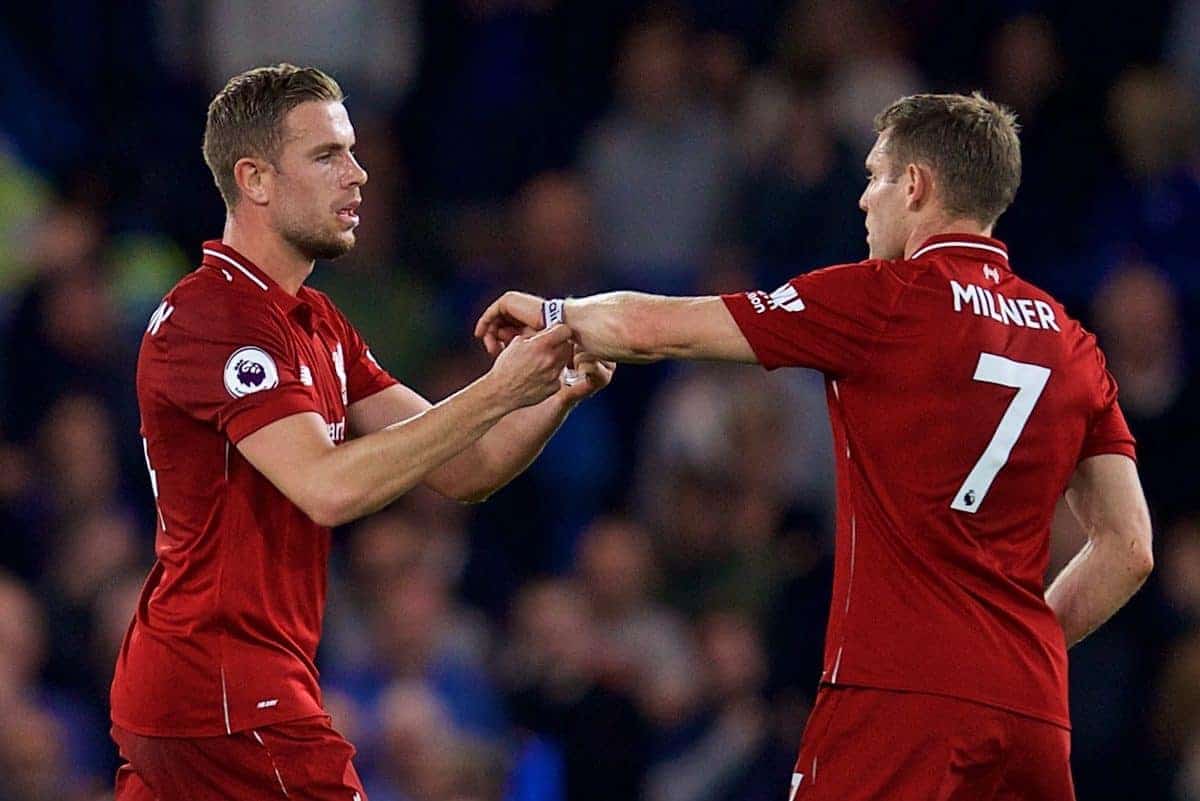 I've said it before, recently, and I've seen nothing to change my view.
The Milner-Wijnaldum-Henderson midfield does not work. Not against the best teams.
Take the game on Saturday. While I can't say Milner or Wijnaldum had bad games—they didn't, and in fact both are having great seasons so far—this trio playing together simply lacks the guile and creativity to A) control the midfield and B) unlock the defences of top teams.
They also offer virtually zero goal threat.
In his last 73 league games over the last four seasons, Henderson has scored four goals. That's one goal every 18 games, or two a season.
In 75 appearances for Liverpool, Wijnaldum has scored eight times: six in his first season, but only twice in his last 39 games. James Milner, minus penalties, offers similar stats.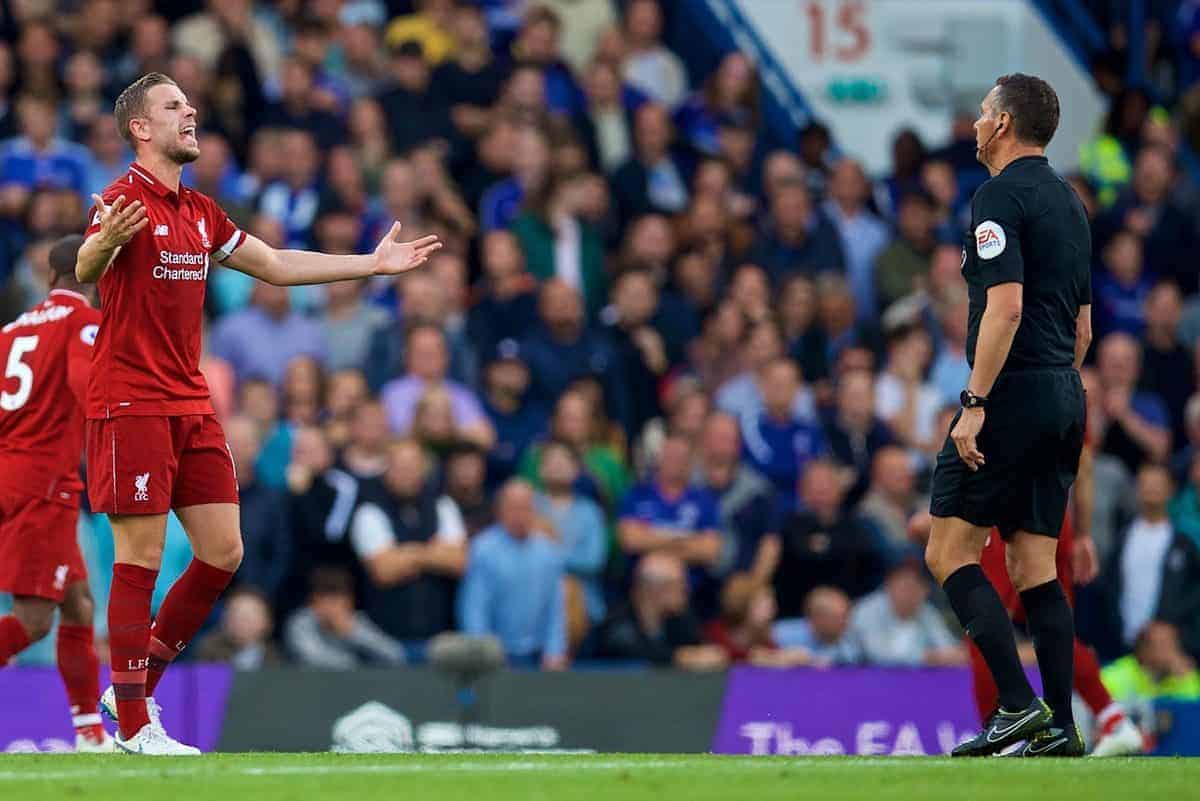 Henderson was poor again on Saturday. He did nothing to silence the critics who highlight the one-dimensional aspect of his game. I will openly admit I am one of them.
Eighty-two percent of Henderson's 58 passes at Stamford Bridge were sideways or backwards. Eighteen percent were played forward.
That equates to 10 forward passes in the entire game, and not one of these were considered a key pass. No matter which side of the Henderson debate you are on, that just isn't good enough.
In his six appearances so far this season, he has zero goals, zero assists and zero shots. He has created zero chances and delivered zero through balls.
He has made only one cross, which did not find a Liverpool player. Milner, just for comparative purposes, has delivered 33 crosses.
Some will consider this as a personal attack on Henderson. It's not. It is highlighting a weakness in a team with title aspirations.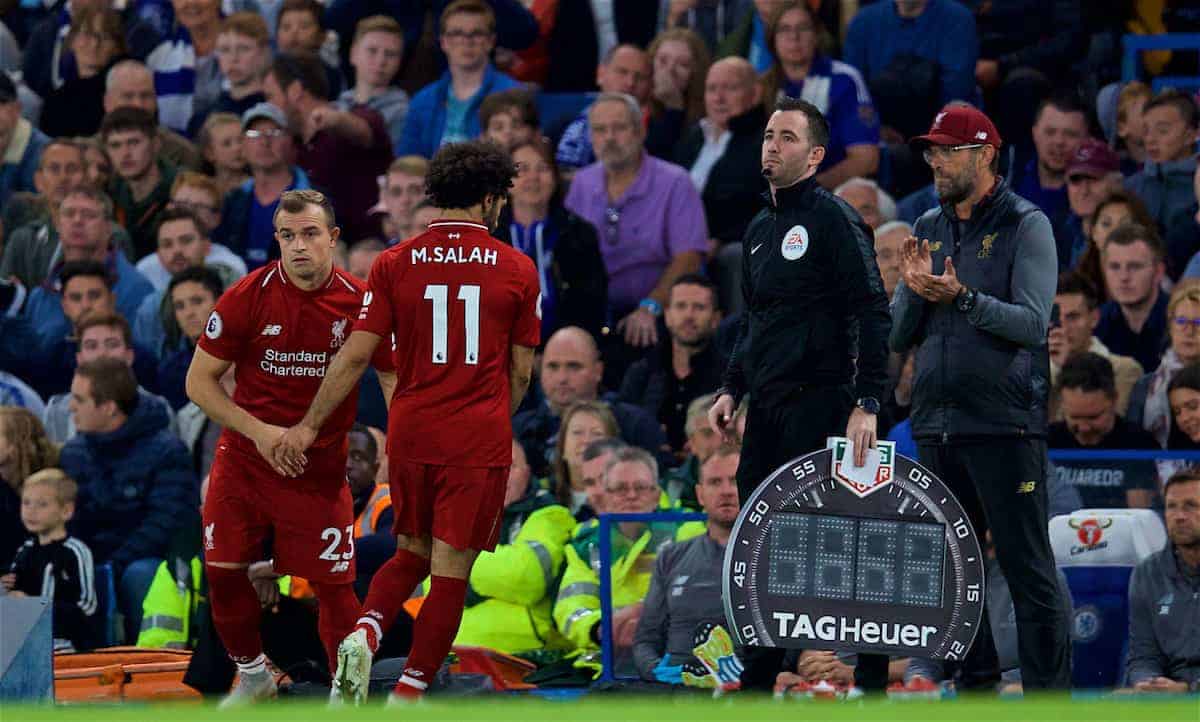 The positive result hinged on the progressive substitutions required when chasing a game.
Daniel Sturridge's worldy saved us with virtually his first touch, but it was Xherdan Shaqiri and Naby Keita, for Mohamed Salah and Henderson, which truly effected the dynamic of this game.
Shaqiri on 65 minutes was the first change. Four minutes later he was missing the chance of the game; but as Shankly once said, at least he was in the right place to miss.
After being unceremoniously hooked at half-time last week, it was clear that Jurgen Klopp's post-substitution advice had been heeded.
On 87 minutes he was the closest man to Joe Gomez offering the out ball to help neutralise Chelsea's press 25 yards from the Liverpool goal. One minute later he was laying the ball off to Sturridge for that stunning equaliser.
In summary, he was tremendous, and as with so many of Liverpool's key performers, his defensive duties did not negate his attacking intent—in fact it enhanced it.
His tracking back helped the team retain greater possession of the ball and hence maintain forward momentum in the final 20 minutes. Chelsea barely saw the ball in that second half.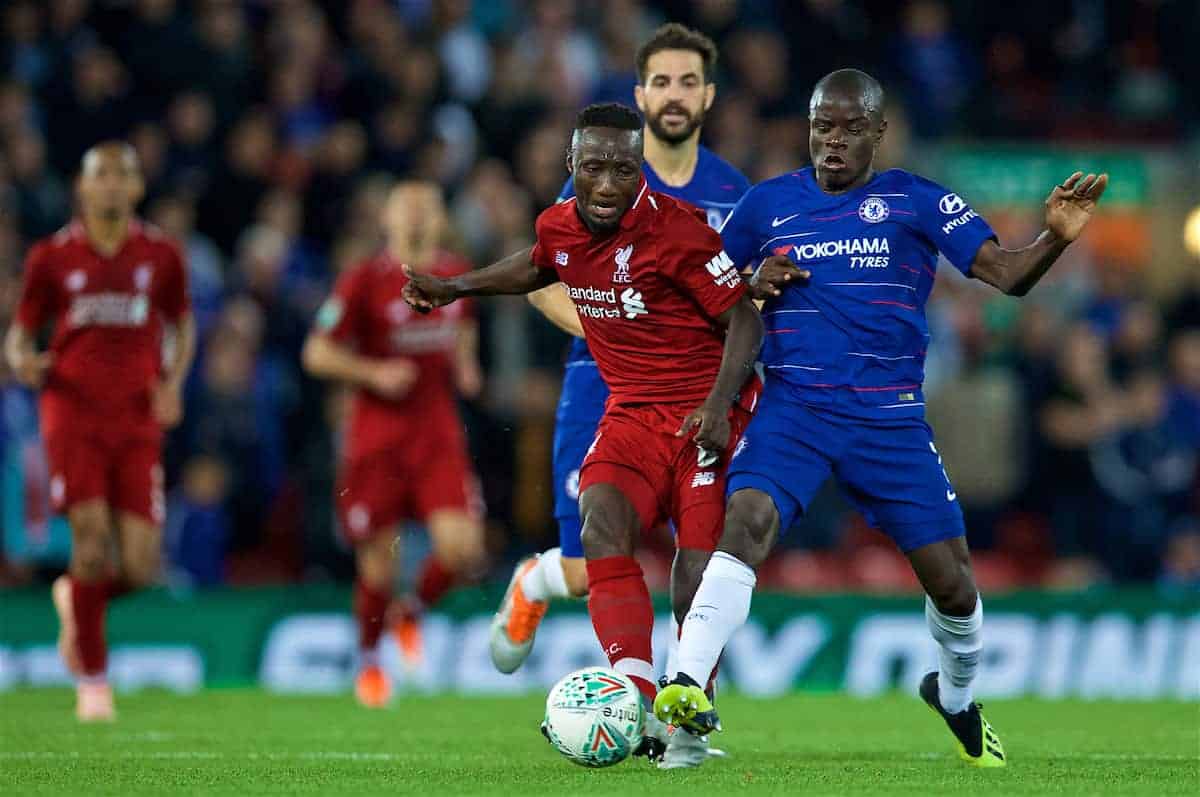 Keita was next to be introduced on 73 minutes and was immediately on the front foot, pinging a pass on 82 minutes to the feet of Sadio Mane on the edge of the box, resulting in a dangerous free-kick from 25 yards.
He was back stealing the ball off Victor Moses in the Liverpool penalty area on 83 minutes.
Seconds later he was driving past Chelsea players (including the quite excellent N'Golo Kante) putting them on the back foot while continually offering himself as a forward option throughout his 20 minutes on the pitch.
Keita and Shaqiri were the difference makers. They were the primary reason we bossed the final 20 minutes, the game played almost exclusively in the Chelsea half.
For large periods of the last 20 minutes, Chelsea had every single player defending their own half.
Without the impact of Keita and Shaqiri, we would never have been in a position for Sturridge to unleash his masterstroke.
Attacking Options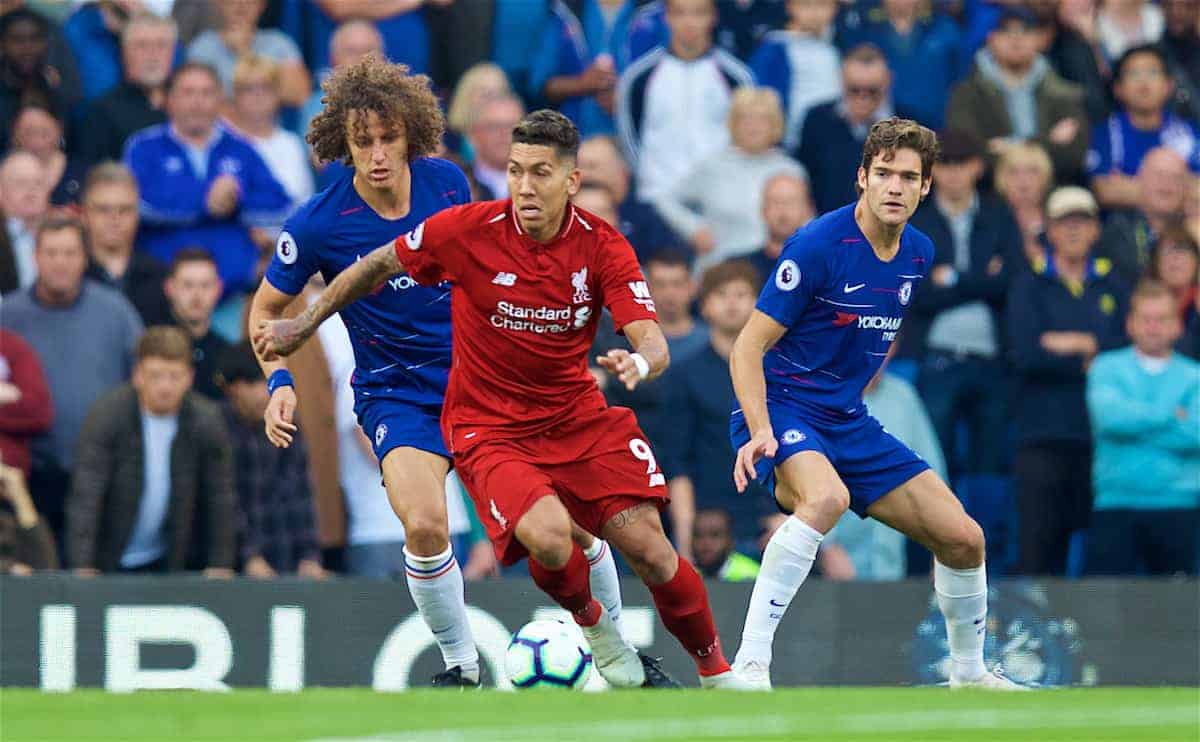 Is Mo misfiring? Yep. Is Sadio being somewhat sloppy? Well, yes. Is Bobby firing on all cylinders? Nope.
Am I worried? Not in the slightest.
Other than Man City, we are the division's joint-leading scorers. We've played four away games, and three at home. Two of those were away to Spurs and Chelsea and yet we've scored 15 times.
We also bossed Spurs for 90 minutes and Chelsea for the entire second half.
Mane, Salah and Firmino have nine of those 15 goals. That's more than nine Premier League teams have managed in their entirety. Our 'misfiring' threesome has scored one goal fewer than Man United's entire team.
Salah has not become an average performer overnight. In fact, had his radar been a little more calibrated on Saturday, we may well have been two up after 10 minutes.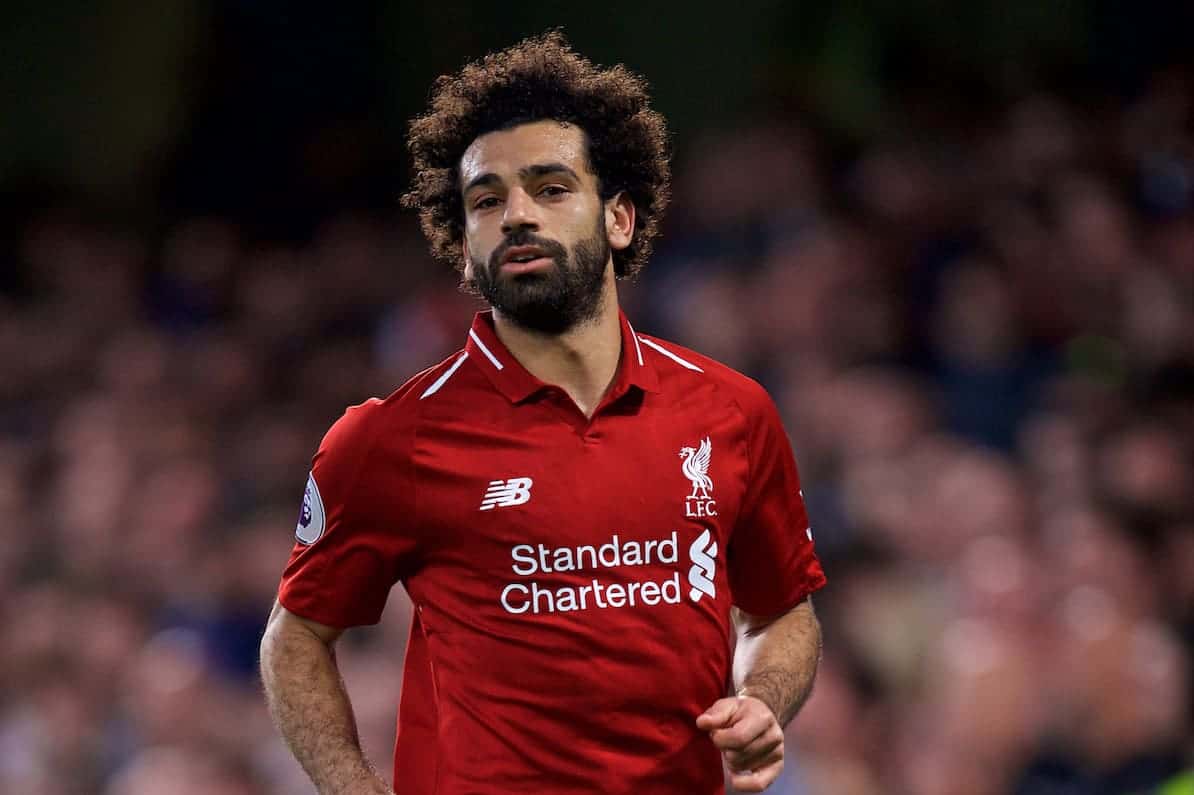 He was also inches away from setting up both Firmino and Mane in that first half, as well as having one effort cleared off the line.
All great players have dips in form, but on Saturday there were clear, positive signs that he is playing his way back.
The manager was right to give him a break after an hour, as it's not quite happening for him—yet.
But watch this space and remember these words. Trust me, it will, and someone soon—maybe City—will be on the receiving end.
The Defensive Platform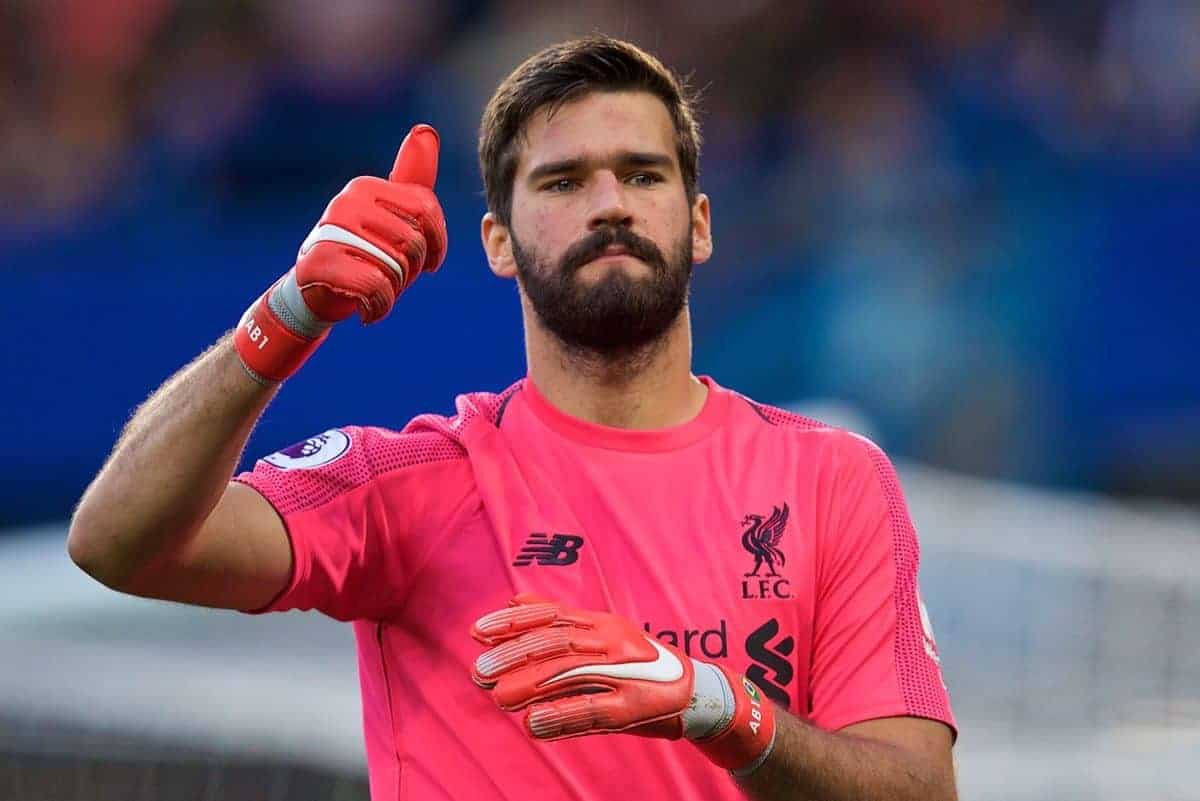 It's now three goals conceded in seven league games, with four of those games away from home.
After seven games last season we had conceded 12.
At this stage last season, we were seven points adrift of the leaders with three wins, three draws and one defeat.
The three draws were Watford, Burnley and Newcastle.
On February 24, 2018, we conceded our last league goal at Anfield. That's eight successive home games in which we have scored 22, conceded zero.
Since the defeat to Spurs on October 22, 2017 (widely considered the watershed moment in Klopp's Liverpool evolution) we have played 36 league games…or two games fewer than a full season.
In those 36 games we have scored 85 times and conceded 25; a goal difference of +60.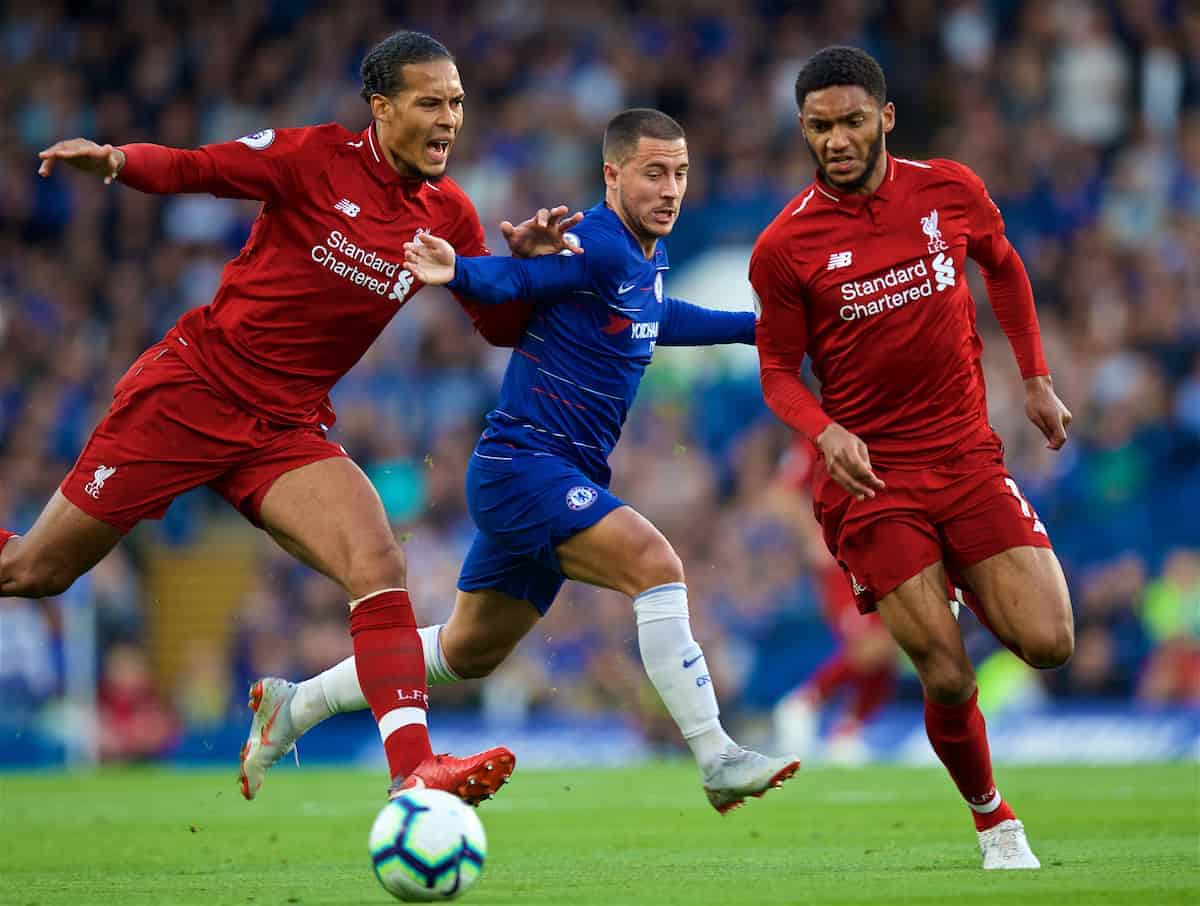 To put that in perspective, in our last four full Premier League seasons starting with 2014/15, we have finished the season with the following goal differences: +4, +13, +36 and +46.
The +60 in the last 36 games is not because we are scoring more. It is the defence that has given us the platform for our recent success.
Alisson has been simply superb; the back four, immense. The 'almost' season of 2013/14 saw us concede 50 times…or 1.32 goals per game.
So far this season we are at 0.43 goals per game. Since that Spurs game, it's 0.69 goals per game.
In every measurable way, our defence continues to improve.
Belief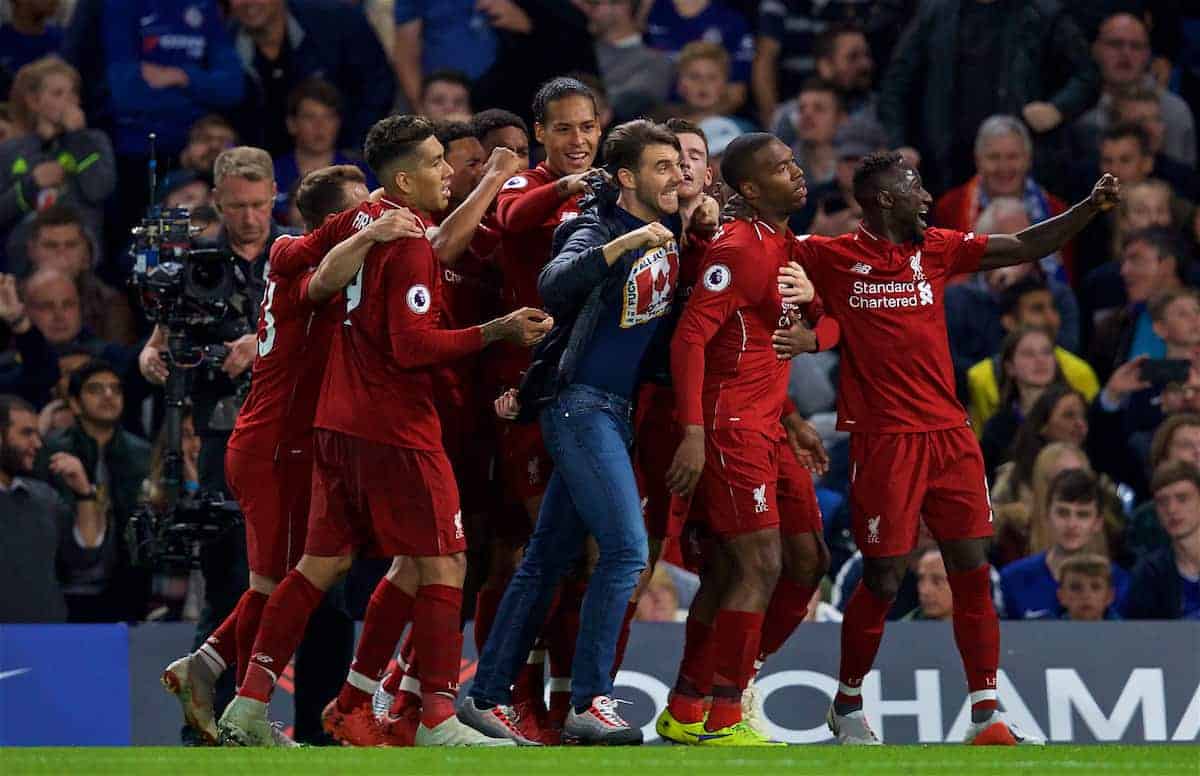 Whatever your chosen career, it is the cornerstone of success.
After too many years of lacking it, Klopp has it now instilled in the DNA of this team.
A friend of mine sent me a rather relieved message after the game telling me how lucky we were to get away with a point on Saturday. His logic was that we were lucky enough to score with only minutes remaining…
'Luck' had absolutely nothing to do with it…belief did, determination did, desire did.
The Liverpool teams of the '70s and '80s believed they were invincible. The number of times they rescued games in the final minutes was so incredible it almost defied logic.
The Man United teams of the '90s and '00s (unfortunately) did exactly the same. For 40 years, talent and self-belief dominated.
After too long as doubters, everyone involved with Liverpool Football Club believes again.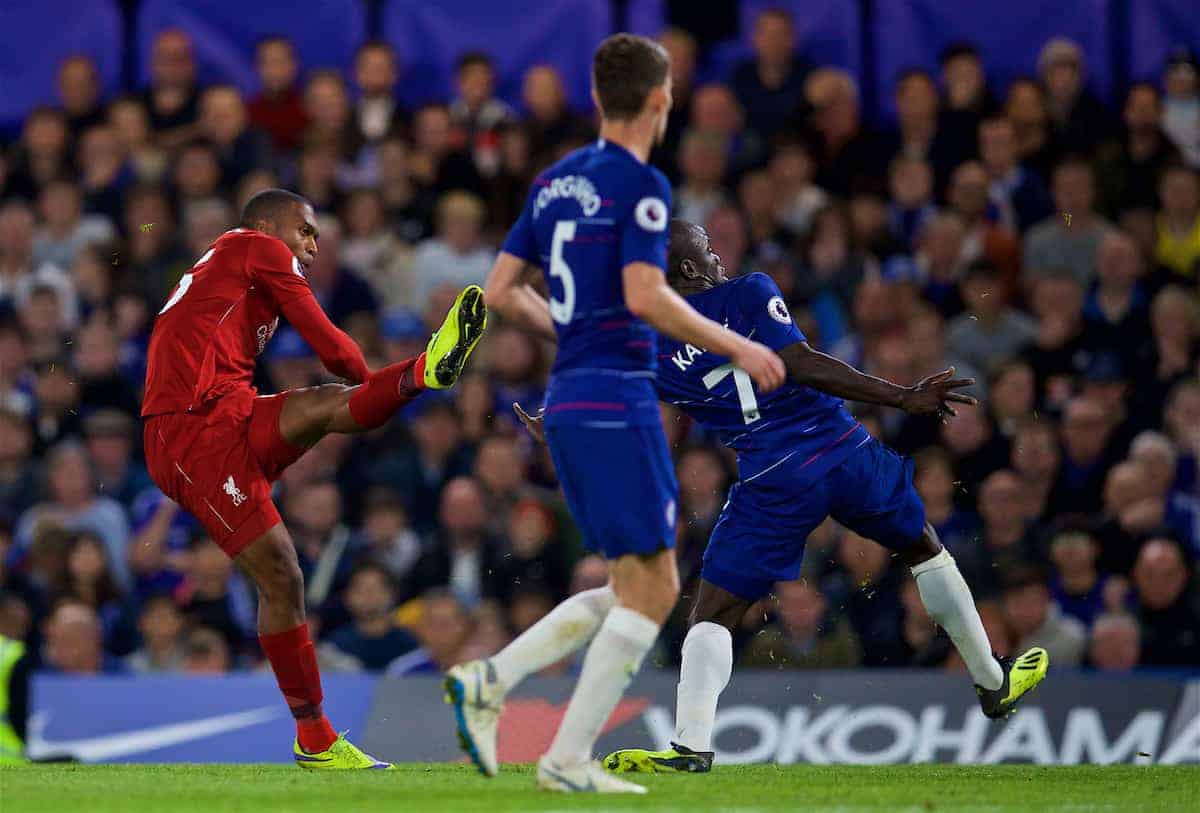 The reason we scored and Chelsea conceded is that one team really wanted it, really believed. The other tried holding on for a one goal win.
In those final 15 to 20 minutes, Shaqiri missed a sitter, Firmino's header was cleared off the line and Sturridge finally curled in our just rewards.
We didn't fluke it, we earned it.
It is this unerring belief that will take us to the next level.
We just outplayed the third-best team in England on their home patch. There is only one team standing in our way. Roll on Sunday.