Liverpool need to reignite their attack, and a solution could lie in the most productive 45 minutes of football Jurgen Klopp's side have played this season.
With the forward line failing to fire, and last season's much-lauded trio of Roberto Firmino, Mohamed Salah and Sadio Mane having not scored for four games, the spotlight has fallen on the team in a way they might not have expected this early in the season.
Who'd have thought a game between Liverpool and Man City would have ended goalless and produce so few chances in attack?
Liverpool held Manchester City to 0.31 non-penalty xG, the lowest Premier League figure for the Cityzens since Guardiola joined in 2016/17.

The next lowest was 0.35, New Years Day 2016, at Anfield, against Liverpool. pic.twitter.com/bLhlKrR76b

— Alex Mansfield (@el_mansfield) October 7, 2018
Indeed it produced none of what Opta deem 'big chances' or 'clear-cut chances'.
The positive from all this is the defence, which has been solid with impressive displays from Alisson, Joe Gomez and Virgil van Dijk at the core of a back line which has only conceded three goals in the league this season—and none at Anfield.
Klopp will regularly point out that Liverpool's work without the ball is a team effort, as they are set up to defend from the front, but while the whole team are contributing to this part of the game, the same can't be said in attack.
The upcoming run of games, including the Arsenal match, will lead to more shots, higher expected goals numbers and more big chances, but can Liverpool take them?
Defensive Midfield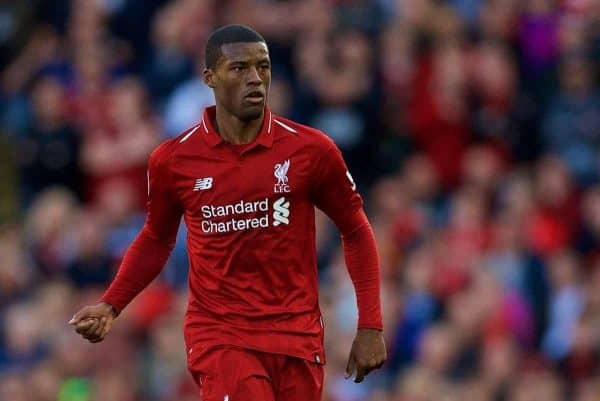 With the first-choice attacking three struggling, Daniel Sturridge has been the standout goal-getter with four from just 205 minutes played, giving him an average of a goal every 51 minutes.
But with the rest of the attack beginning to struggle, there has been little help from midfield. The only non-penalty goal scored by a midfielder this season was Georginio Wijnaldum's header against Spurs.
James Milner's two came from the spot, and that's where the midfield goals end, as Liverpool wait for the RB Leipzig version of Naby Keita.
Keita obviously has quality, and his time will come, and he could well be part of the solution to this early season problem.
The lack of goals from midfield isn't a new thing, as pointed out in this article, and Klopp went out to buy a new midfield unit this summer.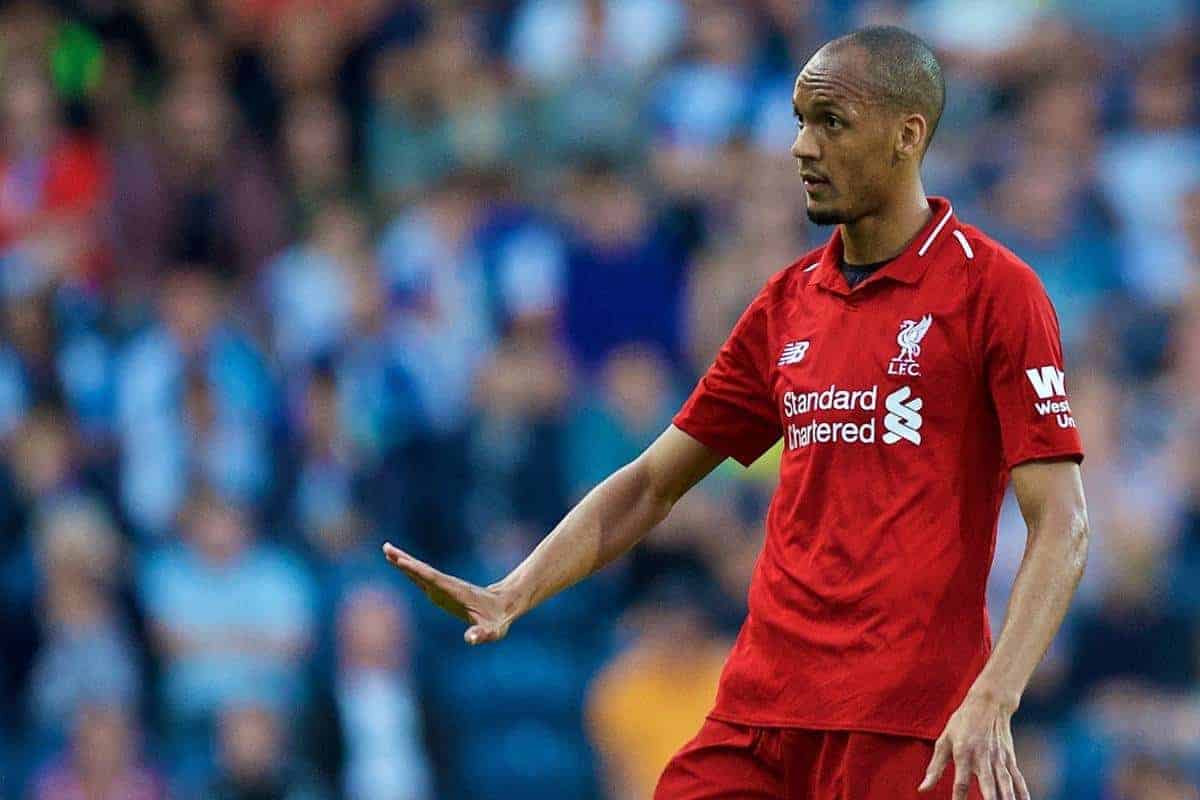 He succeeded with Fabinho and the pre-arranged move for Keita, but failed to sign a new player in the most attacking midfield position.
Nabil Fekir was the target, but for one reason or another the move broke down.
Fekir was a goalscoring part of the Lyon side which performed so well against City at the Etihad, and managed to do what Liverpool couldn't in the recent game at Anfield.
Current Conundrum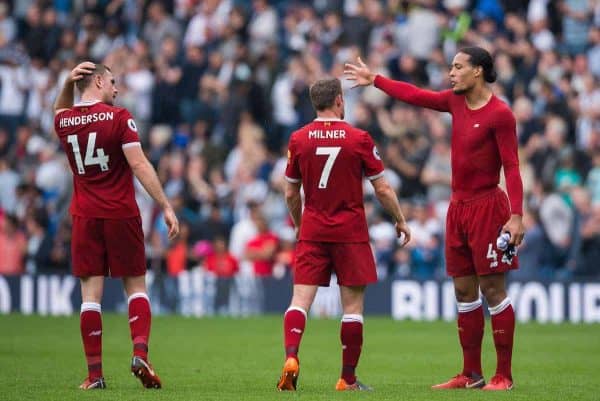 Regardless of their formation, Liverpool's midfield is usually formed of three phases:
The holding player
The box-to-box player
The attacking midfielder
They will settle into a more structured shape when defending in order to press effectively, but in attack there are usually three clear steps.
This usually manifests itself in a 4-3-3, and has change slightly from the two "free eights" seen previously. Depending on how box-to-box the second midfielder is in terms of approaching the opposition area, it can sometimes look more like a 4-2-3-1.
Despite resemblances to the latter formation, the attacking midfielder in the three is never quite a traditional No. 10…except for 45 minutes this season.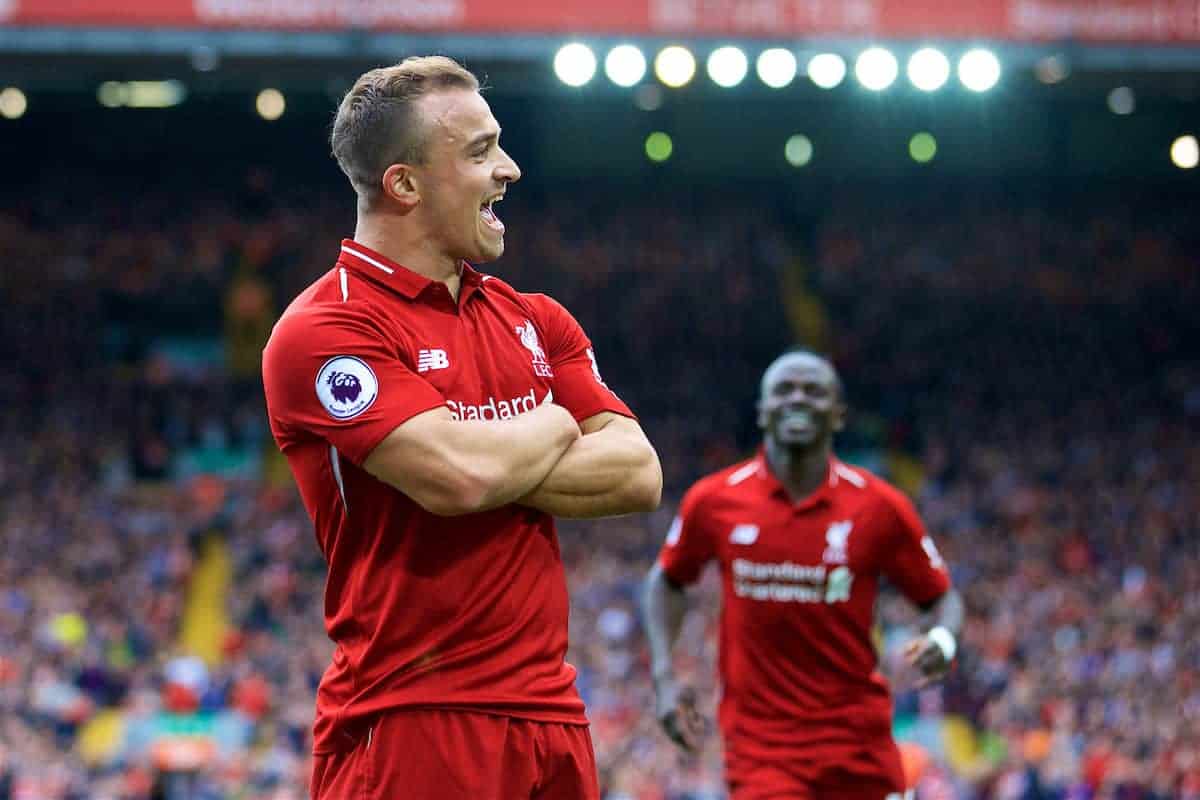 Liverpool scored three goals in one half of football against Southampton using a standard 4-2-3-1 formation with Xherdan Shaqiri as the No. 10.
Shaqiri had a hand in the first goal as his shot rebounded off two players before finding the net, and also influenced Salah's most recent goal when the Egyptian tapped home the rebound after his free-kick came back off the bar.
Despite scoring three goals in 45 minutes, Klopp decided there wasn't enough control on the defensive side of the game, and replaced Shaqiri with Milner at half-time:
"I had an idea and it didn't work out 100 percent. We changed system obviously to bring Shaq in a comfortable position.

"But I wanted to control the game and go back to our normal formation. And that helped, we really controlled it.

"Offensively, it was a good idea but, how I said, we have to work on that more often. But he was good and I liked it."
It sums up a slight change in mindset this season which has seen Klopp seek more control with and without the ball.
The pressing isn't quite as gung-ho as it has been and therefore there is more to do on the counter-attack as the ball is being won in deeper areas.
However, the solution could lie in the shape of the three new players—Shaqiri, Keita and Fabinho—and the 4-2-3-1.
Waiting for Changes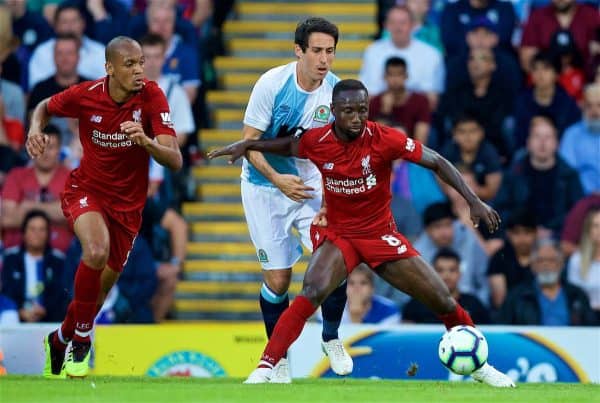 Fabinho has the nous to play the defensive midfield position, and once he is up to speed with the off-the-ball work you could see him slotting in as the more defensive minded of a double pivot alongside Keita.
It's here where Keita could begin to do his damage, working the ball from deep before getting forward in attack using Fabinho as his insurance, before returning alongside his team-mate in defence.
For now, Shaqiri can be the Fekir, but he could also play in the role on the right with Salah moving up front as he did against Southampton.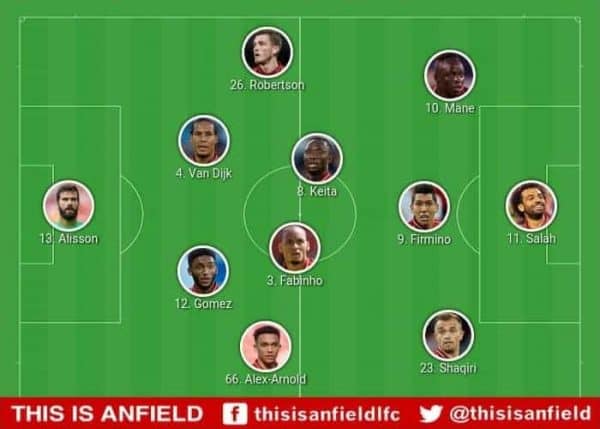 Firmino could play either as the No. 10, or out wide, while Mane could probably do a job in all four of these positions.
In trying to search for a balance it appears that the team have gone slightly too far in favour of the defence, but there's no reason why they shouldn't be able to maintain this defensive solidity, and add something extra in attack.
They are still the second-best side in the league in terms of the expected goals, they just need to start finishing more of these chances.
Pushing Salah up top may also be the best way to restore some of his sharpness, while Firmino regularly drops into midfield anyway, and also played as an attacking midfielder at Hoffenheim so is used to that role.
Klopp has the players to make changes to his system, but seems to be waiting for Keita and Fabinho to get up to speed before doing so.