Pep Guardiola was happy to settle for a point at Anfield despite admitting his Manchester City side spurned a great chance to beat Liverpool.
City's Riyad Mahrez missed a late penalty as the much-hyped clash between the Premier League champions and the side thought most likely to challenge them this season ended in a disappointing goalless draw.
The game did not live up to expectations but, after suffering two chastening defeats at the same venue last season, Guardiola opted to play at a slower tempo this time in order to nullify Liverpool.
The City boss said: "If you play so quick they are much better than us. We want to create but when you make a mistake – if it is an open game at Anfield, you don't even have one per cent of a chance. Up and down they are the best team in the world in these transitions.
"We had a clear chance in the last action, so we controlled quite well. We know how complicated it is playing in this stadium and how dangerous they are.
"They are incredibly quick and we controlled them. We didn't create much but that is normal because they are so strong.
"It is a point. We were close, more than ever to winning here, but it is better than last season. We had our chance."
Guardiola did not blame Mahrez for missing the penalty – which was blazed high above the bar – but did apologise to Gabriel Jesus for not allowing him to take it. The Brazilian had been keen but Guardiola sent a message on to the field via Benjamin Mendy telling him to defer to Mahrez.
"Yes, he wanted it," said Guardiola, who had already substituted chief penalty-taker Sergio Aguero. "I apologise.
"But during the training sessions I see (Mahrez) taking the penalties and it gives me a lot of confidence."
As well as the spot-kick City were awarded, for a foul on Leroy Sane by Virgil van Dijk, the visitors had other strong penalty appeals turned down but Guardiola did not complain.
"I would not like to speak about the referees, about the decisions," Guardiola said.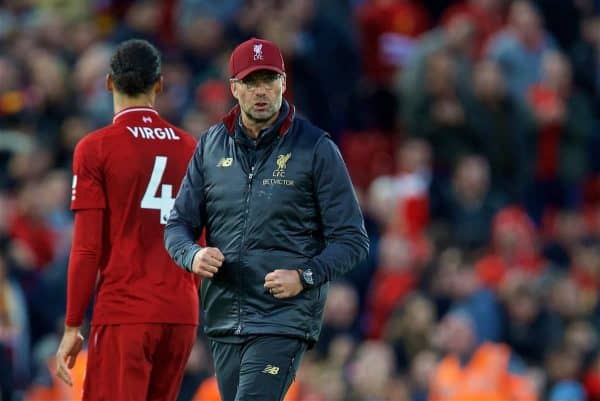 Opposite number Jurgen Klopp had no issues about the late award of the penalty.
He said: "It feels much easier to say it was a penalty when he didn't score but I saw it. I think he touched the ball a bit but not enough. He touched Sane more.
"But we deserve this bit of luck with this performance.
"We had on Wednesday a little setback for sure. To respond is really important when the next opponent is Manchester City. If we had defended like we did against Napoli today, it's a 7-0."
Liverpool now head into the international break after playing seven games in 23 days. Klopp feels the schedule has been tough and is concerned about the continuing workload on players.
He said: "The boys unfortunately go away again now and have to play Nations League games – the most senseless competition in the world of football!
"We hope that they come back healthy and play these easy competitions – the Premier League, the Champions League and all this."