Jurgen Klopp hasn't yet landed a trophy in charge of Liverpool, but says he's giving everything to ensure that happens.
The German boss has already led the Reds to three cup finals in his three years in charge, but has ended on the losing side each time.
Even without silverware arriving, though, supporters would wholeheartedly agree he has been a magnificent addition to the club, raising performances, squad quality and optimism levels to incredible levels at times.
Speaking on Premier League Today, the manager acknowledges that having a good time along the way is important—but success is the target nonetheless.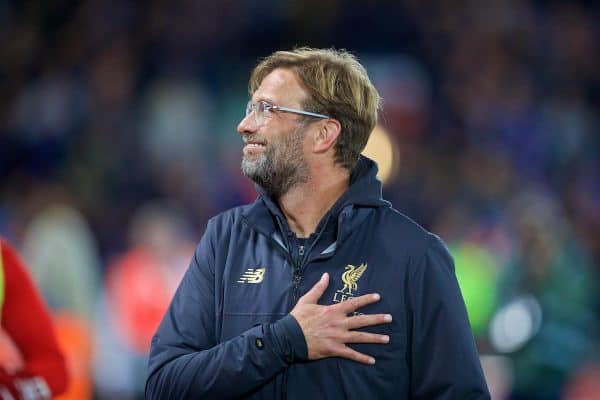 "Nobody wants to look back in 10 or 20 years and say the best time we had without winning anything was when Klopp was in, it was so funny, all that stuff.
"That's not really something you want to achieve.
"I put all I have, knowledge, passion, heart, experience, I throw everything into the club 100%. I don't keep anything back.
"It should work, actually, at one point. But until then, we should have a really good time."
With a feared attack, an ever-improving defence and plenty of talented youth players to help grow, Klopp is building a team not just for a title assault this season, but for years to come.
"We have still time to do something special. We know that. To underline our progress and development, we have to," he continued.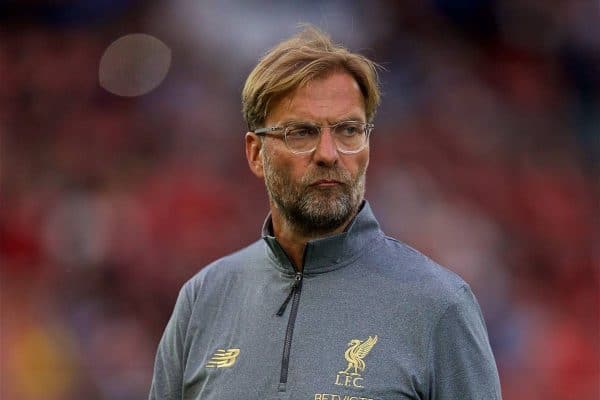 "But times have changed. It's much more difficult than it was in the past.
"We are maybe in the best moment for ages, but a few other clubs have made the same steps. That makes it difficult.
"In most sports, coming second in the Olympics you come home with a silver medal. In football, it's nothing. And it's nothing for me as well. I want to win it, and I know that's a responsibility."
The Reds are on course to challenge for major honours this year, having started the league season in tremendous form.
With an easier domestic run ahead, and back-to-back games against unfancied Red Star to come in the Champions League, the optimism levels will continue to rise for a while longer yet.