Jurgen Klopp is satisfied with Liverpool's position heading into the international break but is not so happy with his players being taken away to play in "the most senseless competition in the world".
The goalless draw with Premier League leaders Manchester City at Anfield means the top three are all level on 20 points and separated only by goal difference.
Klopp is pleased a hectic schedule of seven matches in 23 days is now over but wonders what the next fortnight will bring for his players.
"If somebody would have told me after eight matchdays you have 20 points, I would say with that fixture list, 'I'll buy it, let's start with the ninth matchday!'," said Klopp.
"The boys unfortunately go away again now and have to play Nations League games – the most senseless competition in the world of football!
"We hope that they come back healthy and play these easy competitions, the Premier League, the Champions League and all this.
"It's tough times for the boys, eh? We have to start thinking about the players.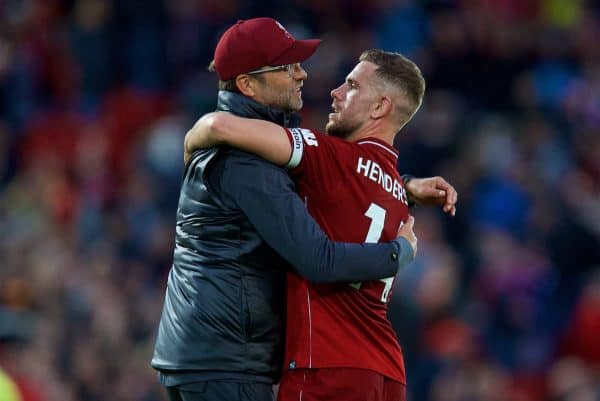 "Somebody asked me, 'Is the level of the game (against City) because of the intensity?' – already in the question there is criticism (suggesting) it could have been better if you were fresher.
"If you want to see fresher, give them a summer break – for Jordan Henderson it was exactly two weeks, which is funny. But that's how it is.
"That's why I say going away is not a big problem but now you call a manager of any country and ask him to leave out one or two players and he says, 'I am under pressure as well' because now it's Nations League.
"I don't exactly know what you can win but there is some final next summer or something so that's it."
The top-of-the-table clash failed to live up to its billing with both sides, the top two Premier League scorers last season, almost reluctant to commit to full attacking mode for fear of what the other team might do to them if they opened up too much.
In the first half City put in arguably their most restrained performance under Pep Guardiola with, for once, less possession than their opponent.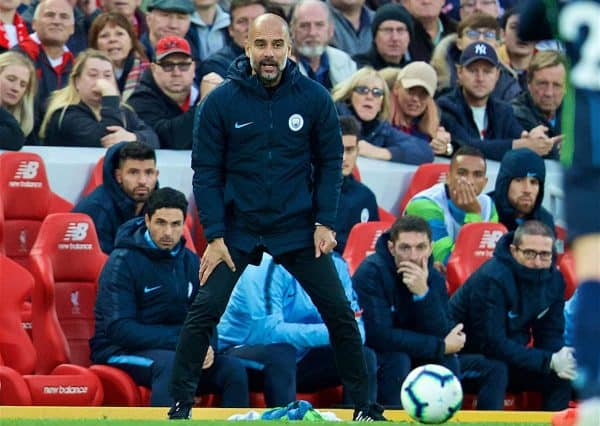 Things only opened up in the final 20 minutes and City could have snatched it five minutes from time only for Riyad Mahrez to miss a penalty after Virgil van Dijk had brought down substitute Leroy Sane, resulting in the first goalless draw at Anfield between these sides since 1986.
Guardiola did not blame Mahrez for missing the penalty – which was blazed high above the bar – but did apologise to Gabriel Jesus for not allowing him to take it. The Brazilian had been keen but Guardiola sent a message on to the field via Benjamin Mendy telling him to defer to Mahrez.
"Yes, he wanted it," said Guardiola, who had already substituted chief penalty-taker Sergio Aguero. "I apologise.
"But during the training sessions I see (Mahrez) taking the penalties and it gives me a lot of confidence."