Jurgen Klopp has ruled out both Jordan Henderson and Naby Keita from Liverpool's clash with Cardiff City on Saturday, praising those available to step up.
The midfield duo missed Wednesday night's 4-0 win over Red Star Belgrade with hamstring issues, with Fabinho and Xherdan Shaqiri excelling in their place.
Keita's injury, which was picked up on duty with Guinea during the international break, was considered a minor one.
But having yet to rejoin Klopp's squad for first-team training, he and Henderson will be missing from the Reds squad this weekend, as the manager told reporters on Friday.
"It will not work out for tomorrow, for sure," he explained.
"Both are in a good way, but will not be ready for that.
"That's it, pretty much. The rest, apart from Ox and Rhian [Brewster], should be available."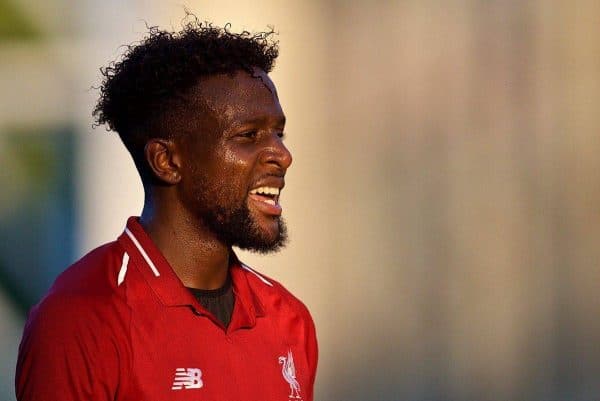 One player who has fought his way back into contention in recent weeks is Divock Origi, who was named on the substitutes' bench for the last two games.
This was the Belgian's first involvement for the first team this season, and though he didn't make it onto the pitch, Klopp believes this is testament to his work in training.
The manager used him as an example of the depth of the Reds' squad, along with a host of other players fighting for their opportunities.
"Divock is a good example for players who are not too much involved in the last couple of weeks. He's doing outstanding," he said.
"Dom Solanke is in a good moment and nobody can see it, because he's not played. Like Clyney, like Alberto Moreno, like all these guys.
"You can only play really good football when you train really well and the training group is strong.
"Joel Matip, I forgot! He would play for 97 percent of Premier League and Bundesliga clubs and was not in the squad for the last game.
"That makes life on one side comfortable and on one side difficult.
"We need these players, and Div deserved to be involved. The game was not that we had to use him, but if the boys continue to train like this they will have their moments, 100 percent."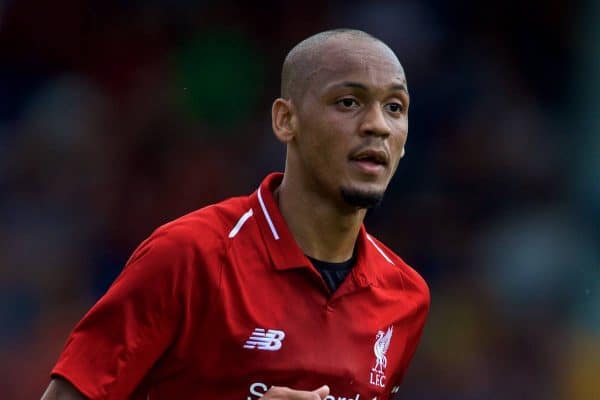 With Henderson and Keita out, it is likely that Fabinho will make his second consecutive start after a hugely impressive Champions League outing against Red Star.
But Klopp would not concede whether this would see him keep faith in the 4-2-3-1 formation that took to the field in midweek, instead intimating that his No. 3 is comfortable in other systems.
"I don't know what you can expect; I don't want to tell you what you should expect," he continued.
"But it was good, it looked good to be honest. It was a good when I thought it made sense to do it like this.
"It was not because of injuries, but it was the right thing to do, having these players in those positions.
"It was, for sure, not the last time we use it in this way.
"People were quite excited about the performance of Fabinho. It was really good, but he's still a young fella and he can still improve.
"I don't want to make the performance smaller than it was. I like it a lot and I'm happy for him.
"I said before the game it's no problem that he's not already 'there', but for a player it's different—you want to be involved immediately.
"I thought it made sense to wait for the right moment, and that was the right moment. And now we carry on."