Naby Keita says he aims to master the English language, and the Scouse accent, in the next six months, as he continues to acclimatise at Liverpool.
Keita's time at Anfield is yet spring into life, as he gets used to his new surroundings both on and off the pitch.
The 23-year-old is yet to notch a goal or an assist in a Reds shirt, and after such high expectations in the summer his start has been a little underwhelming.
Currently nursing a hamstring injury, the hope is that Keita returns in great shape, with Liverpool in the midst of an easier run of fixtures.
The Guinean has not learned English to date, which is a possible shortcoming in terms of his progress, with adhering to instructions on the training pitch and engaging with team-mates likely to be more difficult.
Keita says he is now in the process of growing more accustomed to both English and Scouse, setting himself a deadline to nail them.
"I am following a course, I am really motivated to speak English, it is really important for me," he told Sky Sports.
"I want to be able to speak to the coach, I want to speak to the other players on the team and I am really working hard.
"I am hoping in six months I will be able to do these interviews in English.
"I find the Scouse accent a bit difficult but I will try my best [to learn some].
"I do not know any Scouse, I have been trying to speak English but I have not been able to learn any Scouse yet!"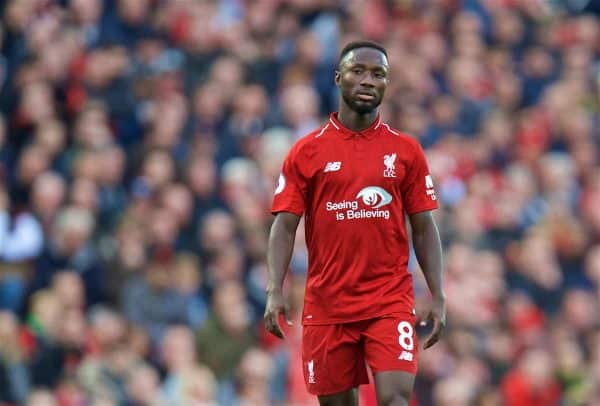 Jurgen Klopp hinted in August that Keita was taking time to settle at Liverpool, admitting "he's a very shy person and not very extroverted."
"He needs to settle a bit. He's next to Sadio all the time. We all love Naby but we don't know if he loves us as he doesn't speak a lot!" the manager explained.
His displays for Liverpool have echoed that, with his box-to-box brilliance seen at RB Leipzig replaced with a more cautious style.
It is sometimes easy to treat professional footballers as robots, however, forgetting that joining a new club brings lots of new challenges.
While it would have been nice to see Keita make a more eye-catching start with the Reds, patience is required this season.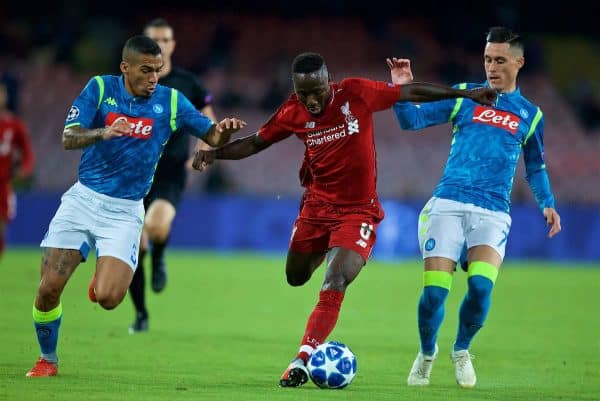 He is a world-class player who will go on to become a superb signing and grasping the dialect will be a major step in the right direction.
The one criticism aimed at Keita would be that he has known about his move to England for a year, during which time he could have begun learning the language.
Perhaps that is being too harsh, though.