Netherlands manager Ronald Koeman has revealed the extent of Virgil van Dijk's rib injury, and how he has managed the pain to still perform for Liverpool.
Van Dijk was substituted 55 minutes into the Reds' 3-0 victory over former club Southampton last month, and subsequently missed the 2-1 defeat to Chelsea in the League Cup.
But despite concerns over a longer layoff for Jurgen Klopp's defensive leader, he was back in action three days later, playing the full 90 in the 1-1 Premier League draw with the Blues.
Ever-present for the following 1-0 loss to Napoli and 0-0 draw with Man City, Van Dijk then departed to join the Netherlands squad for the international break.
After scoring in an impressive 3-0 win over Germany, the 27-year-old returned to Merseyside in a pre-planned move that, regardless, was touted as a 'setback' by journalists.
Speaking ahead of his side's friendly clash with Belgium, Koeman has told De Telegraaf that Van Dijk "constantly" requires painkillers to remain in action.
"Virgil has been playing with two broken ribs for weeks and has been constantly injecting to play at Liverpool in recent weeks," he said.
"He insisted on being present against Germany. That's great, because you want internationals who want to be here at the expense of everything.
"The club would have preferred him there. But he said that he wanted to play against Germany.
"If you get something, you also have to give something back."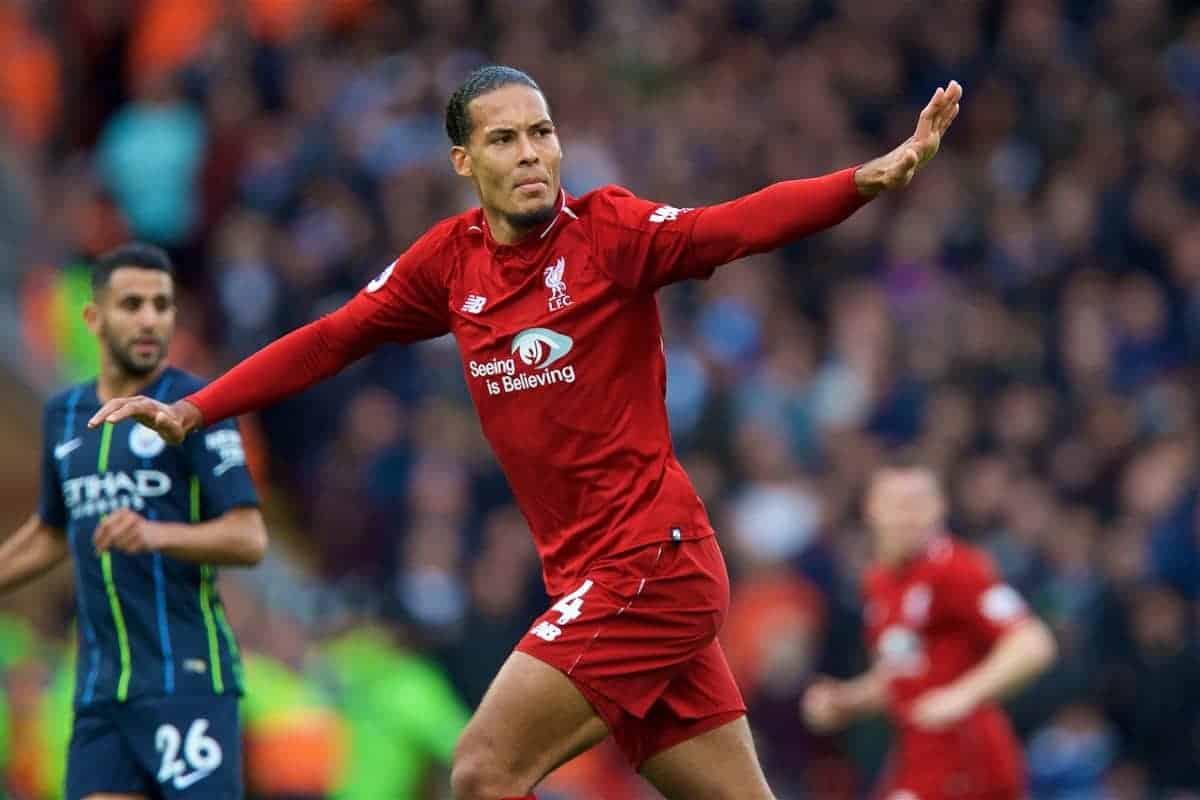 Earlier in October, Van Dijk told the Liverpool Echo's James Pearce that he "took some painkillers, but not much," but Koeman's testimony highlights his commitment.
The centre-back added that "it was more about being strong and being a warrior," and this has certainly been the case with his performances at the back for the Reds.
With Liverpool challenging for the league title this season, as well as in the Champions League, Van Dijk's drive is essential.
Playing through injury may not be advised in certain cases, but broken ribs—despite being highly painful—can be managed carefully.
Van Dijk's strength clearly aids this, but it is more about his mentality and will to win here, and there is little arguing when he is on the pitch.
The same can be said of James Milner, who is claimed to be gearing up for his comeback against Huddersfield Town on Saturday despite initially being ruled out for up to a month.
Liverpool need this dedication, particularly among their key players, if they are to get over the finish line this season.