Two of Liverpool's squad options have spoken out and their words highlight the togetherness and focus of the side—and the rewards which can follow as a result.
In the opening weeks of the 2018/19 campaign, Jurgen Klopp has largely utilised the same system and a group of 12 or 13 players.
Rotation hasn't been on the agenda as yet in any great measure, but that's likely to increase in the coming weeks as the matches come thick and fast.
Turning to his bench, the boss may look toward such players as Fabinho and Xherdan Shaqiri, both new arrivals, but there are other longer-term servants who could yet also play a pivotal role across the season.
One, indeed, already has: Daniel Sturridge, winner of September's Player of the Month award for the Reds.
Despite not yet starting a league match this season, Sturridge is a perfect example of why depth is important, why players have to be focused on what they can offer the team—not the other way around—and why being prepared for the very moment they're called upon is paramount.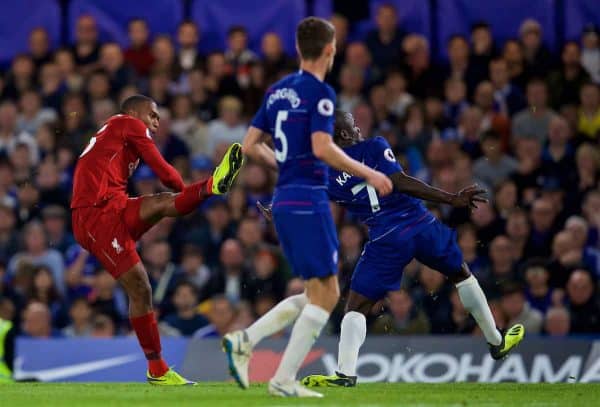 The striker scored a late equaliser against Chelsea to keep the Reds unbeaten in the Premier League this season, despite only getting a few minutes on the pitch.
That is essentially a reflection of his season as a whole so far: four goals in 205 minutes for the 29-year-old.
Sturridge's comments to Liverpoolfc.com after receiving the award are telling. He wants to contribute, is happy because he did so, and knows the focus is all about giving the boss a decision to make.
"It's a good achievement. It was a good month for myself, I felt like I contributed to the team.

"I feel like we didn't get all the results we would've liked to have got, but it was a decent month.

"We've got a very strong squad, every position from back to front, so as long as we all keep pushing ourselves in training and giving the manager opportunities to choose whichever team is necessary depending on the opposition, it's important for us.

"I think that over the course of the season, the strength in depth is what's going to allow us to be successful."
It's all about putting the team first, and providing whatever moments or matches he's required for at the right time.
For backup goalkeeper Simon Mignolet, the chances might come less frequently than for Sturridge, but if they do come along throughout 18/19 he'll be arguably even more crucial.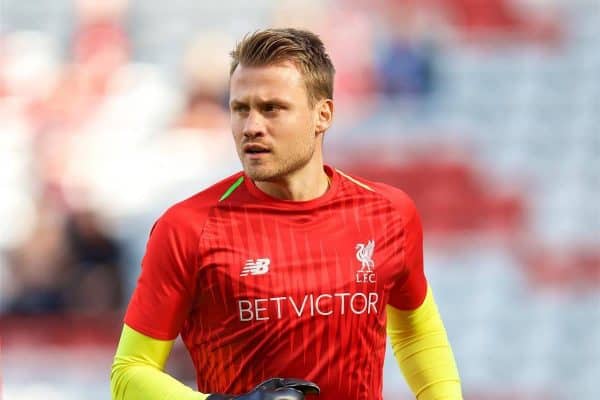 Liverpool's defence is now a key component of the team, a big positive in the bid for titles and silverware, and Mignolet will have to produce big performances to aid the team.
If that's to be the case, focus, preparation and readiness are similarly important­comments he made after Belgium's recent friendly match, in which he played the full 90 minutes, highlight that this is the case.
"We have got the Huddersfield game to prepare for and I will always be there for the team.

"That's the only thing I can do at this moment. I am not thinking about my future at this moment in time.

"The only thing I can do is wait for my chance and work hard in training. I always try and be ready if I am playing or not playing.

"I always prepare myself in the same manner and when the opportunity comes along you have to grasp it."
Mignolet has previously been criticised as perhaps being too quick to voice his displeasure at not playing; this is the complete opposite though, a team-first approach and a willingness to play his own part.
That mentality and focus, as well as support for team-mates, from every player and not just the 11 starters each week, will prove crucial if Liverpool are to be successful this season.
The regular first-choices have made a great start to the season, but the squad players will prove every bit as telling across the campaign as a whole.