Liverpool suffered a first Champions League group stage defeat as they went down to Napoli and it left plenty of questions to be answered.
The Reds were disappointing throughout in Italy and ended on the wrong side of a 1-0 scoreline, with Lorenzo Insigne netting late on.
There were poor performances throughout the match from a Liverpool perspective, and it leaves the group looking extremely tight: Napoli top, one point ahead of both the Reds and PSG.
It all means the next two match weeks, the double-headers, will dictate much in terms of how the group eventually pan out.
This Is Anfield's Karl Matchett (@karlmatchett) spoke with Matt Ladson (@mattladson) and Jack Lusby (@jacklusby_) to debate the biggest talking points from the match in Italy.
The good…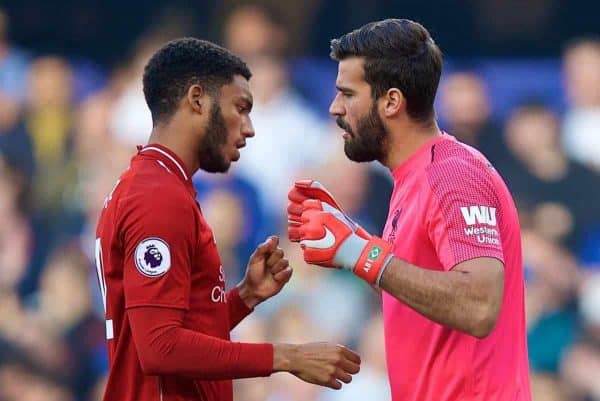 MATT: A recurring theme, but Joe Gomez's performance again was the main positive. I'm delighted he's been able to take this opportunity at centre-back.
Alisson was also good and made some smart saves. We're beginning to worry less there aren't we!
Aside from that, not a lot!
JACK: If it weren't for a lack of creativity and patience in the final third, we could have been reflecting on another one of those deserved, hard-fought victories.
The key positives were, clearly, in the performances of Alisson, Van Dijk and, particularly, Gomez, who has truly developed into a top-level prospect at centre-back.
Gomez's reading of the game has improved rapidly, and even when he's caught out he invariably has the pace to recover, while his on-ball work gives Liverpool another dimension.
Alisson made some brilliant saves, and Van Dijk was a comfortable foil for Gomez as ever.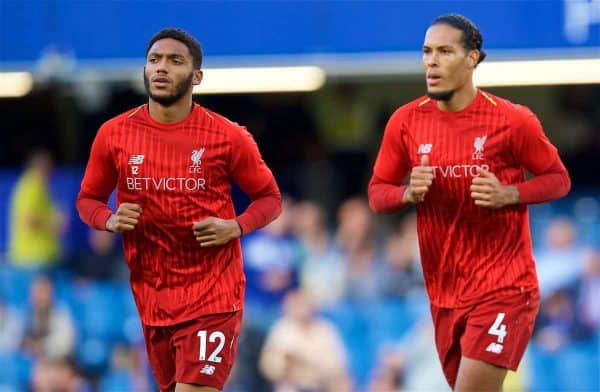 KARL: There weren't too many, and those positives which were on show were in the defensive third as Matt and Jack have mentioned.
Gomez passed another big test: big European night, high-quality forwards of varying types, those around him under-performing.
So far, he's the biggest positive for the entire season in my eyes.
Alisson, Firmino for his work rate and Virgil in general terms were also good.
The bad…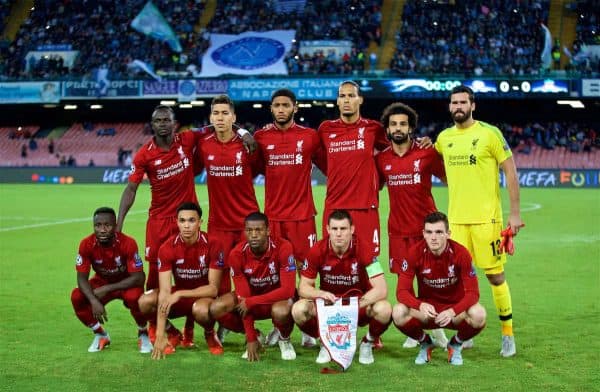 MATT: Alexander-Arnold had his worst game for some time; to me he's been overplayed this season already. Easy to forget he's still a teenager. Last season at this time he was rotating every game with Gomez at right-back, now he plays basically every game.
The injury to Keita meant that the one-dimensional midfield offered almost nothing positive. That combination only works when one or two of them have outstanding games. You need it to work when they are just playing at their average.
Milner looks knackered, Henderson continues to do nothing of actual note, Wijnaldum is now far better in the holding role so it was a shame he had to move to accommodate the captain after Keita's early injury.
Keita's dribbling in the middle was exactly what this game needed.
Klopp's subs were poor in my opinion and arrived far, far too late. Poor Xherdan Shaqiri – the player who was needed to supply some creativity sat on the bench all game.
JACK: While the defensive core was impressive—even Fabinho when he came on—there wasn't much else positive to take from that game.
I thought both full-backs were really poor, and Robertson in particular looked to tire quickly, which often deprived Mane of an outlet in attack.
Firmino worked tirelessly as ever, but both Mane and Salah lacked imagination, and bar some rare bursts from Wijnaldum there was little in terms of support from midfield either.
After the game, Klopp suggested defeat was a tactical issue, and he was right to take some, if not most, of the blame as he failed to address this early enough despite having options to do so.
On a more sobering note, hopefully Keita's injury isn't too bad and he's able to return soon.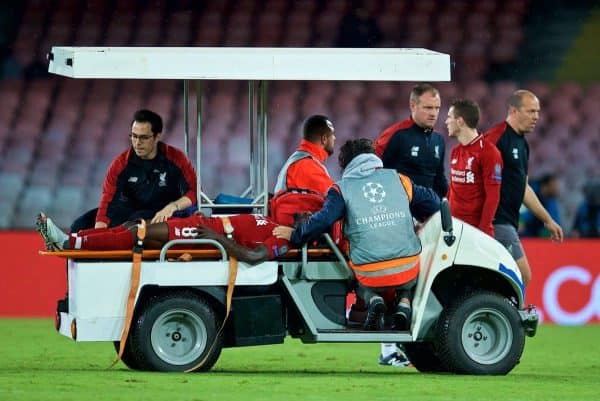 KARL: Far too much, on this occasion. The performance was sloppy right from kick-off, with the passing a notable low point.
When the game starts in that fashion, individual mistakes quickly lead to a bad team performance: a bad pass yields a poor first touch, a hurried next pass and a loss of possession.
It continued right throughout the 90 minutes.
Trent, the entire midfield and both Mane and Salah were well below the expected levels.
It had to happen in some matches, and will again, but it's always a disappointment.
…and what's the minimum requirement now from back-to-back games vs. Red Star?
MATT: Minimum is four points but six is really what is needed. We've made this much harder work than it could have been.
That final group game, against Napoli in mid-December, could now be a must win, or at least a must not lose.
Given that it arrives just before Man United arrive at Anfield and before a mad festive period, it would have been nice to have got the qualification boxed off and able to rest a few that night.
JACK: Six points. If PSG can thrash them at the Parc des Princes there's no reason Liverpool can't do the same at home, and I'd fancy them to win in Belgrade too.
Before the Napoli game I was surprised to hear so many supporters content with taking a point, but a win could have allowed Klopp to rotate more against Red Star with key league games to focus on.
Now, we're likely going to need to go full strength, and if injuries rack up that's an issue.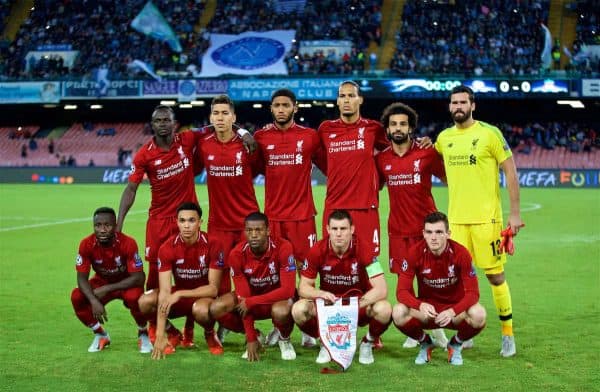 KARL: Six points, no question, but for me that was always the case regardless of this result.
Napoli have already slipped up by drawing in Serbia; win there and we're ahead of the curve in the race to progress.
It's important to note that those matches come in different domestic settings too: it won't be Spurs, Chelsea, PSG, Napoli and Man City all close together, but Huddersfield, Red Star and Cardiff.
There's an Arsenal game in there too, but that isn't of the same stress, quality and calibre levels as the run we're still in the middle of.