Liverpool tried to sign Nabil Fekir over the summer and a creative addition to the team looks to be high on Jurgen Klopp's agenda. But who should it be?
A gradual move toward a regular 4-2-3-1, a restructuring of Roberto Firmino's role, the long-standing rumours with a whole host of No. 10s: it certainly seems as though Klopp knows there's another piece of the jigsaw yet to be found.
The move for Fekir looks over thanks to concerns over his knee, but the good news is there are plenty of other exciting performers out there to consider.
Klopp, indeed, is already trialling Firmino there, dropping last year's centre-forward into a deeper role which perhaps doesn't quite get the best out of the Brazilian.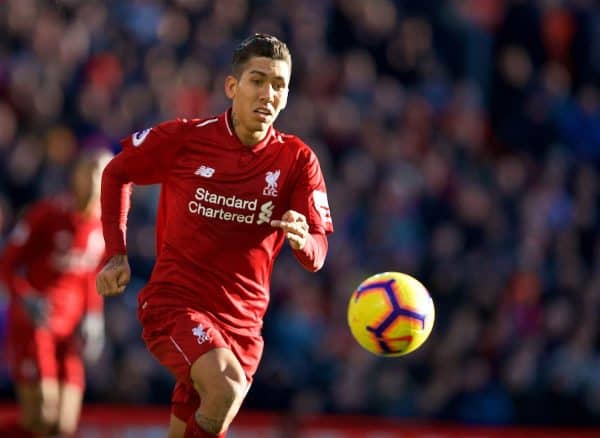 Doubtless, many of this list the Reds are already aware of, actively scouting or have already discounted most, and it's apparent that the manager himself is prepared to play the waiting game once he's identified his primary target.
Here we identify 10 such players who could bring the guile and creative element which seems missing at times.
We've considered not just No. 10s, but deeper midfielders, second strikers and creative wide men in the search for the perfect addition to Klopp's Reds.
Hakim Ziyech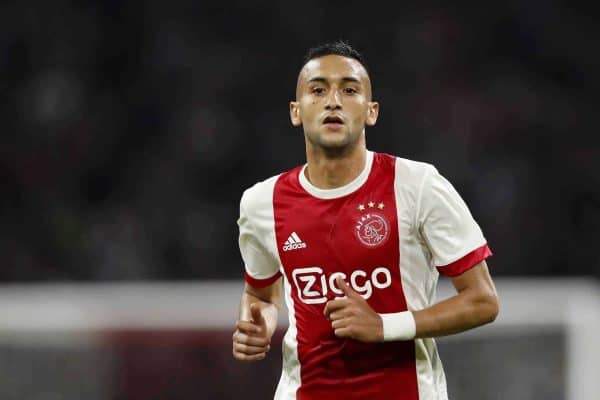 Who? Ajax attacking midfielder, key Morocco international. Age 25.
Why? He's incredibly gifted in possession, has great dribbling ability, can pick a pass and has an eye for goal.
A real all-rounder in attack, Ziyech is tactically flexible and brings a real speed of play to the game.
Creative in terms of drawing defenders out of their comfort zones, creating space for others and then exploiting it.
Where? Ideally as a No. 10, that's the role that gets the best out of him. At Ajax, he plays from the right of a front three more often than not.
He'd fit either of the Reds' primary systems, in any case, and there have already been rumours of interest in him.
Given form this season, he'd be a contender to challenge Sadio Mane.
Likelihood? A reasonable chance. He'll move on from the Eredivisie soon enough and will have no shortage of suitors. 7/10
Kerem Demirbay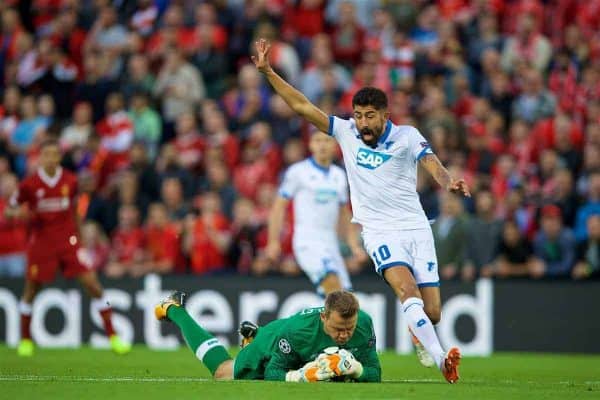 Who? Hoffenheim midfielder, Germany international squad player. Age 25.
Why? Has a known admirer in Jurgen Klopp. Demirbay has a great range of passing and impressive vision, a real playmaker who can kill teams off given time and space on the ball.
Was heavily linked to the Reds before an injury and rumours started up again recently.
Where? Can play any midfield role really, but is thriving as a No. 6 in a 3-4-3 this season.
Would certainly be a deeper option for the Reds as they look to sign players comfortable in a two-man midfield, but wouldn't be out of the running as a No. 10, either.
Likelihood? The rumours exist for a reason, no doubt. Demirbay might be one Klopp likes, rather than actively wants as a guaranteed starter, but he could certainly contribute in a positive manner. 8/10
Kai Havertz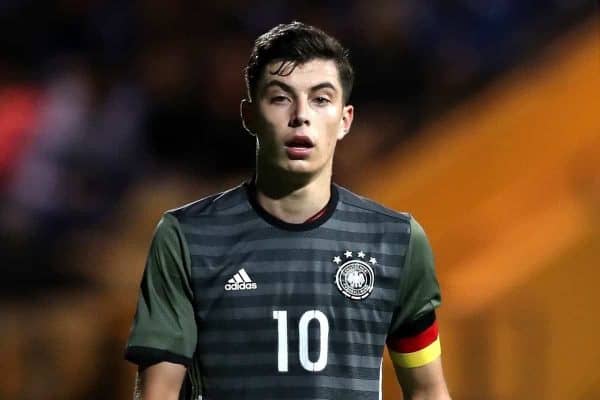 Who? Bayer Leverkusen attacking midfielder, one-cap German international. Age 19.
Why? Huge promise and potential, clearly a major talent in the making.
Gets among the goals as well as being a conduit for attacking play, has great technique and plenty of experience already considering he's still a teenager.
On the fringes of the German squad despite his age, which tells you much about his level of quality.
Where? He plays as a No. 10 more often than not but can operate wider when required, with Leverkusen notoriously changeable in tactical systems of late.
Still has a lot to do to improve his off-the-ball work, which probably rules him out of being a No. 8 or similar at this stage.
Likelihood? Nothing concrete rumour-wise, but also perhaps too much of a typical No. 10 to really see him as a Klopp signing. The boss like his players to contribute all over the pitch. 5/10
Donny van de Beek
Who? Ajax midfielder. Netherlands international, just breaking into the senior team. Age 21.
Why? An incredible player, destined for the top along with youthful team-mates Matthijs de Ligt and Frenkie de Jong.
Van de Beek has almost every attribute you want in a forceful, offensive-minded midfield schemer: he's two-footed, can dribble past players with great control, can shoot from range, gets his head up to pick out team-mates and is decent aerially.
While not a traditional playmaker by look or by style, he'd add an awful lot to any side with his power breaking forward and his technique and vision when on the ball.
Will also only get better in terms of being a goal threat, which is already in evidence.
Where? Can play any midfield role, as is typical of Jong Ajax graduates, but looks to be best utilised as either an offensive No. 8 or even central in the line of three behind a striker.
Likelihood? Nothing to suggest Liverpool are interested, but they'd be crazy not to be if he looks like moving on. Should be a name near the top of the list, given how Klopp can develop talented young players. 6/10
James Maddison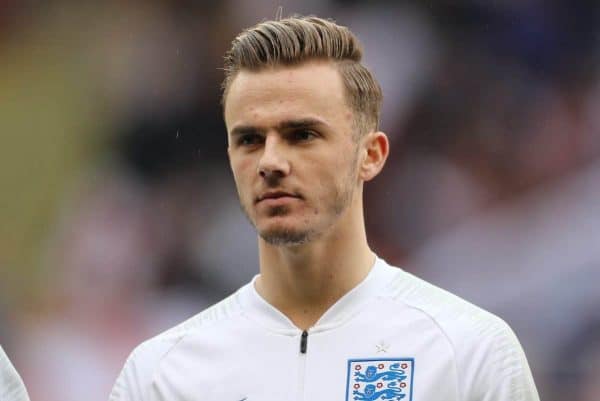 Who? Leicester City attacking midfielder, England U21. Age 21.
Why? In truth, the Reds should have taken the plunge on Maddison over the summer, when he swapped Norwich City for Leicester.
Whether it was his knee injury that put them off or the thought that Fekir was signing now means they may have missed the boat here; the Foxes will charge an extorionate amount to sell him on again.
Still, he has shown he's easily good enough at this level already this season, linking play brilliantly and troubling even the best defences with his off-the-ball movement and willingness to get in the box.
Where? A No. 10, link-and-attack rather than an Ozil-style traditional playmaker.
Effectively acts as a second forward for Leicester and will likely transition to a regular goalscorer over the coming seasons.
Likelihood? A lot lower now than it might have been, but we've more than once seen Liverpool spend big on a player who went for £20m a year earlier. strong>5/10
Suso
https://www.youtube.com/watch?v=d_ZPZRCDhj4
Who? Ex-Liverpool youth talent, now AC Milan attacker, Spain squad member. Age 24.
Why? Plenty of players only manage a downward spiral after leaving the Reds; Suso has instead thrived.
He's a real threat in the final third, part dribbling phenomenon, part shot monster and all-round single-minded attacking force.
Knows the league, knows the club, surely knows he can take another step forward at a Champions League club—if Milan don't qualify themselves this year, that is.
Where? Plays right or centre in an attacking midfield role. Loves to cut in off the flank onto his left foot, but has such good technique and passing that he can also start centrally.
A direct rival for positions, if very different in style, to Xherdan Shaqiri.
Likelihood? Rumours don't appear to have any substance to them and perhaps what he offers in guile he still lacks in selflessness. 3/10
Nicolas Lodeiro
Who? Seattle Sounders attacking midfielder, Uruguay international. Age 29.
Why? We like to cover all the possibilities at This Is Anfield, so here's the left-field, low-cost option.
If the one Klopp wants isn't available for another year or so, as has been the case with Naby Keita or Virgil van Dijk already, Nico Lodeiro is a short-term filler option.
Tremendously talented, aggressive in winning back possession, a goal threat from range and with previous big-club experience, he ticks a lot of boxes.
Previously at Ajax and Boca Juniors, his issue as a youngster was failing to settle in Europe then taking a while to find his feet again. It's a step up to the Premier League of course, but as an impact sub or irregular starter, he's the right profile.
Where? Anywhere along the attacking midfield line for those matches where the team needs some rotation.
Likelihood? Unless all the youthful prospects at the club are loaned out, sold or ignored, Lodeiro probably shouldn't hold his breath. 1/10
Pablo Fornals
Who? Villarreal midfielder, Spain squad member. Age 22.
Why? One of the most gifted central midfielders in La Liga, equally at home playmaking from deep or supporting the attack.
In the same style as Xabi Alonso in terms of his willingness to make tackles without being a true defensive midfielder, and being absurdly good with his passing, vision and ability to exploit space.
Times his deliveries to perfection; it's not a surprise he's now in the Spain squad, part of the new generation alongside the likes of Marco Asensio and Rodri.
Hard to see him staying at Villarreal for longer than this season, given their struggles.
Where? Can play anywhere in the middle of the park really.
Equally at home in a double pivot, further forward or playing a narrow, playmaking role from the sides of a four-man midfield.
Likelihood? As with most top Spanish youngsters, the biggest likelihood is that one of the top three sides snare him.
But if a route out of La Liga appeals, he definitely has the skills the Reds would appreciate. 4/10
Thorgan Hazard
Who? Borussia Monchengladbach winger, Belgium international, brother of Eden. Age 25.
Why? Pretty much as good as they get outside of Europe's top-tier elite clubs.
He has come on an awful lot over the last 12 months, showing increasing consistency, drive to lead the team and productivity in the final third.
Has enormous pace, great dribbling ability, has surprising strength and is a creative hub for the team: in short, he's 'Gladbach's go-to threat whether on the counter-attack or trying to break down a deep defence.
If it sounds familiar, that's because he does indeed have a lot of similarities to Chelsea's Eden.
Where? Plays on the wings for BMG, but there's no question he has the intelligence and movement to be equally effective as a No. 10.
Indeed, there's an argument that he could be the next great second forward to follow the likes of Antoine Griezmann, Mohamed Salah and others to combine that natural threat from an original wide role with being in more dangerous central areas.
Likelihood? Bundesliga-based, top quality player, outside the Champions League clubs? We like those odds. 7/10
Marco Reus
Who? Borussia Dortmund forward, Germany international. Age 29.
Why? Sign Reus! A couple of years on from the biggest of social media clamourings to sign an out-of-reach player, Marco Reus is once again hitting his peak levels.
Injury and inconsistency is behind him and, now a more mature player, he looks set to enjoy another couple of years at the very top.
He'll be 30 come the summer so while he won't be as explosive as he once was, his ability on the ball, intelligence of movement and decision-making are unquestioned.
Where? He's hugely versatile, but his best role is now likely as a second forward. He'd certainly dovetail nicely and exchange positions regularly with the likes of Firmino, Salah or Mane.
Likelihood? Largely depends on what Dortmund would want for him and if he'd leave them, particularly as they could win the Bundesliga this season. 6/10
Still want more?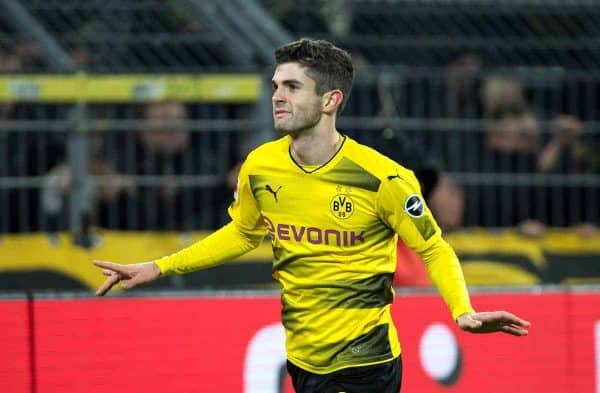 As is always the case in football, there's always another player around the corner. Quality exists everywhere, and the opportunity is never completely lost if a certain player signs elsewhere.
Borussia Dortmund's Christian Pulisic, ex-Red Luis Alberto, now at Lazio, Barcelona youngster Riqui Puig or unhappy Bayern Munich midfielder James Rodriguez, still on loan from Real Madrid, are all such alternatives.
Klopp has done pretty well so far, and this next key addition might be the most important one of all.