Liverpool goalkeeper Alisson has spoken about his impressions of Anfield before even joining the Reds and of the skills he brings to the team.
The Brazilian international has quickly become a big hit with the Reds, keeping a string of clean sheets early on this season.
A few important saves and his authoritative displays have had fans lauding the signing of him—though it all started with the Reds putting goal after goal past him when he was still with Roma last season.
Speaking to Goal.com, Alisson said the appeal was obvious of playing in front of the Kop, even while they celebrated as he lost.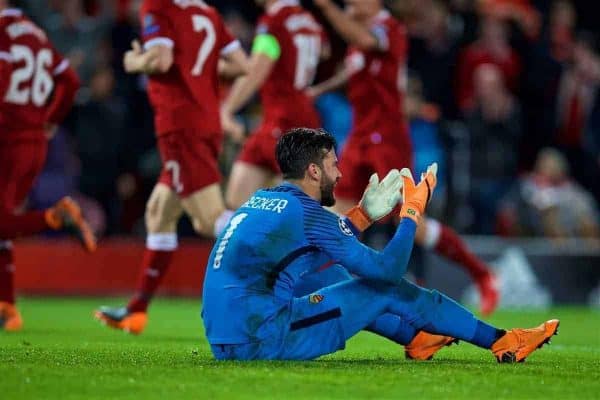 "The quality of Liverpool had already attracted my attention from watching them on TV, but I was very, very impressed by what I saw on the field that night," he said.
Alisson was also keen to point out that his footwork, one of his primary traits which attracted Liverpool's interest, is just one of the attributes he feels are vital for a modern goalkeeper—and he remains convinced that moving from Roma to the Reds was the right call.
"It was a big thing [to leave Italy], but I am happy with my decision.

"I believe that [good] footwork adds something extra to a goalkeeper but a goalkeeper first needs to defend, to have good positioning.

"Then, after that, he can help the team carrying the ball, which is something I have always enjoyed doing ever since I began my career back at Internacional.

"Here, in Europe, I could do it more because of the style of the teams in which I've played.

"Liverpool are a team which works the ball from the back, so it's important that the goalkeeper can also be part of that."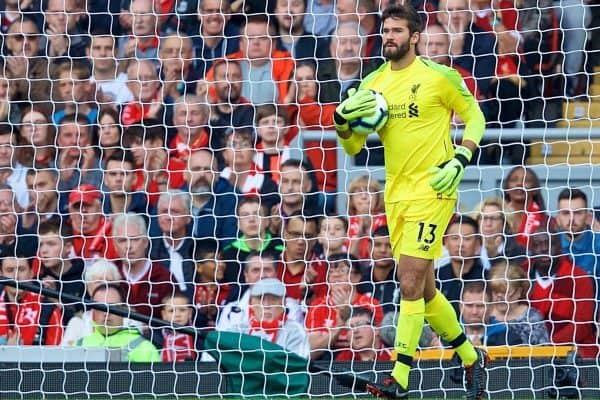 Coincidentally, he also named Jan Oblak and Marc-Andre ter Stegen as two goalkeepers he feels are among the highest-performing in Europe in his position—both stoppers who were heavily linked with Liverpool before they eventually opted for Alisson.
It is the Reds' own shot-stopper, indeed, who Goal have ranked as the best goalkeeper in the world for 2018.
After three without a clean sheet, the Brazilian and his defenders will be hoping to return to top form this weekend against Fulham at Anfield.