James Milner provided a very accurate assessment of Liverpool's woeful display after they lost 2-0 to Red Star in the Champions League on Tuesday night.
The Reds headed to Belgrade in pursuit of another three points after thrashing their Group C opponents at Anfield last time out, but were humbled on the road.
Two first-half goals from Milan Pavkov stunned the travelling Kop, and clearly too Jurgen Klopp's players as they stuttered through the rest of the opening 45.
The manager made two changes at the break and the chances increased, but Liverpool were still unable to score even a consolation effort.
And Milner, speaking to BT Sport after the game, bemoaned a sloppy start, missed opportunities in front of goal and an inability to counter the fierce atmosphere.
"From the first whistle, we didn't start well enough and that showed with the two goals," he said.
"We had enough chances to get back into the game but we didn't take them and got punished.
"All over the field, we didn't win the ball back well enough, [our] passing [was poor].
"In all areas we didn't start, and when you don't start in the Champions League that happens.
"We knew that [playing at the Marakana would be tough], it was obviously a nice atmosphere to play in.
"The crowd's big for them and it's a long time since they've been in the European Cup.
"We were expecting that and still didn't do our job."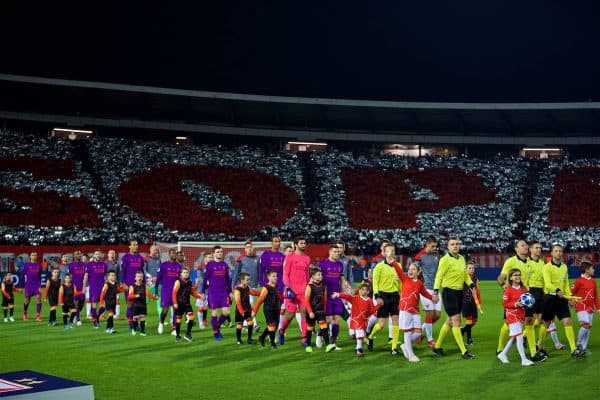 Liverpool now have a difficult task on their hands as they prepare to take on Paris Saint-Germain and Napoli in their final two group games.
They are likely to need a result from both fixtures, and as they continue to struggle for top form they could prove hard to come by.
Milner remained optimistic, however, as he insisted the Reds have it "in their hands" ahead of the trip to Paris on November 28.
"We just need to go out and win our games, and we have to be big enough to do that," he added.
"It's down to us, it's in our hands and we've shown that we're a very good team as well—but obviously we need to do better than tonight."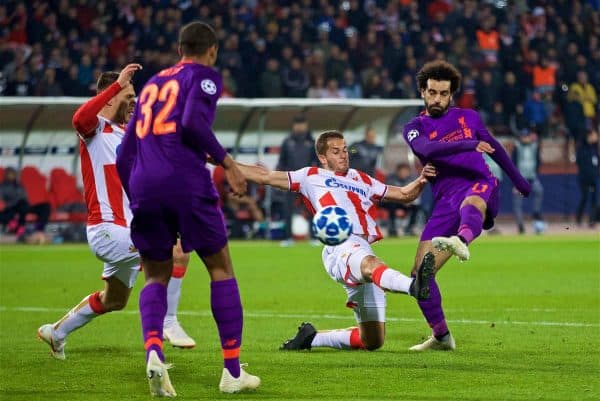 Tuesday night's captain also provided a simple solution to his side's problems, proffering that they are not having the measure of luck in front of goal that perhaps they enjoyed in 2017/18.
"The chances need to start going in for us," he explained.
"We created enough tonight, a number of times in front of the goal and the 'keeper made a save or we didn't hit the target.
"We can't be letting teams get a start on us like we did tonight."