Liverpool might not be playing at full capacity, but they remain impressive, controlled and victorious more often than not this season.
Jurgen Klopp has re-moulded the team this term, with a slight tactical shift in both formation and approach leaving the Reds near the top of the Premier League table.
They still have their Champions League futures in their own hands, too, and now face a crucial run of fixtures in both competitions.
Klopp is happy with how the campaign has gone up until now, but feels there is still much more to come—and that the team should be praised for making several improvements over the past year.
Speaking at an LFC Foundation event, he highlighted where the team has stepped up significantly.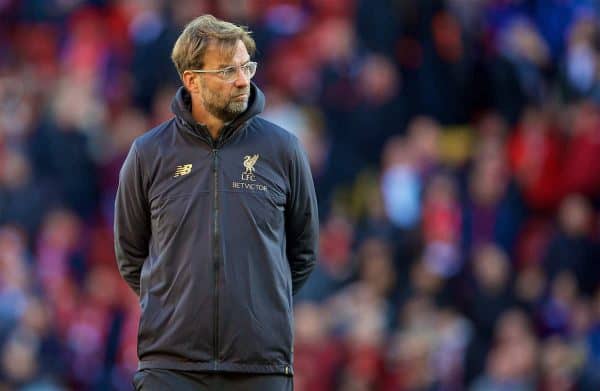 "We can improve—we have to and we will. But between our best football and now, we have to win football games. That's how it is and that's what we've done already.

"There's absolutely no reason for criticising the boys, they do a really good job.

"So many things are better than last year: defending is better, set-pieces are better; we are much more mature in games, game management is better. So many things are better.

"It's all good, I like the season. There has been a lot of improvement so far and there is still space for further improvement. But a very intense period is coming up now."
While the results have generally been good, Klopp knows there's a distance between the football being played now and how the Reds ended last year.
But the entire season wasn't played in the swashbuckling, destroy-all-comers style which saw the Reds progress to the final in Europe.
And the boss feels there has been more continuity and consistency about games this term, with just a couple of bad days at the office.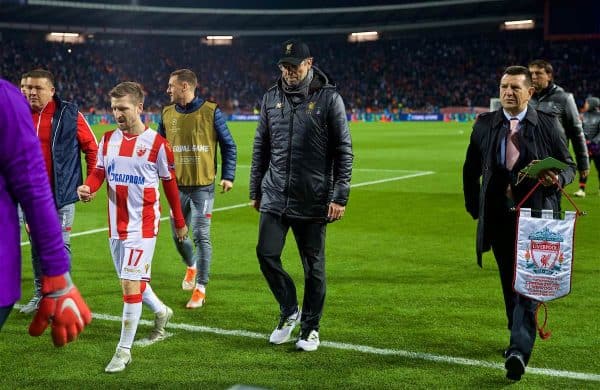 "Last year at the same time, we didn't have 20 good games—we lost at Tottenham in October. In the Champions League, we were flying, that's true.
"Belgrade, by the way, there is no excuse for that – it was just a really bad game. And Napoli was not a really good game as well.
"So there were two days we were really not good, that's true. All the other games were really good. We played against PSG; they have lost one game in the whole season in all competitions and that was against us."
With a defining run of fixtures on the horizon, including those return matches against PSG and Napoli, the Reds will hope results continue to be positive.
And Klopp is right about the improvements defensively and in other key areas—all of which should aid the team in their pursuit of silverware across the season as a whole.