Jurgen Klopp has urged Liverpool to ignore the presence of Kylian Mbappe and Neymar and focus on their own game as they take on PSG on Wednesday night.
A 2-0 loss to Red Star in Belgrade last time out has heaped the pressure on Klopp's side in Paris, with victory over PSG the aim as they look to progress beyond Group C.
Two defeats on the road in Europe have served as the primary negative for Liverpool's campaign so far, and the manager is eager to avoid another this time out.
Speaking to reporters at the Parc des Princes on Tuesday, Klopp stressed the importance of a victory, dodging a question about his potential starting lineup.
"I will not say anything about that, so we will see which midfield and system we go with," he said.
"We are here to win a football game with all we have. We want to be as good as possible for our supporters. It's a tough one but we're here, so we should try."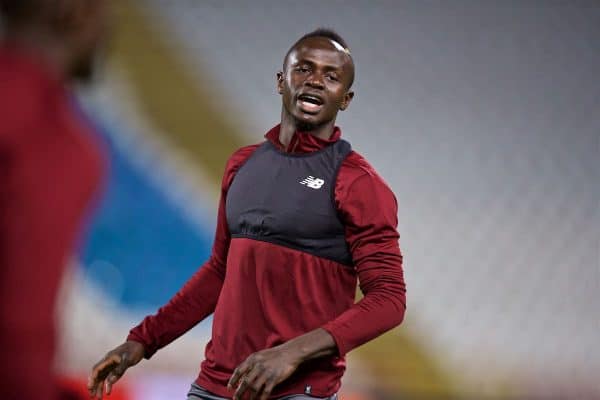 The manager was also quick to dismiss supposed mind games from either camp with regards to the fitness of key players, with the German confident Sadio Mane will play after illness.
"There were no mind games. We always expected Mbappe and Neymar to play," he added.
"Sadio was on the plane, I then got off the plane and took an hour-and-a-half to get to the press conference. If nothing happens, he'll be fine."
PSG's attacking threat was on the agenda, too, with Mbappe, Neymar and Edinson Cavani making up a fearsome front three.
Klopp believes his players are well-accustomed to the world-famous attacking trio, however, saying they know how to thwart them.
"The players know more about these players' individual strengths than I do," he said.
"But they can only shine if they get the ball. We can close spaces, we have to work.
"If you are not compact, you have no chance. And you have to be brave by yourself, like we were in the first game.
"It's actually more difficult to prepare when my players don't know the opponents. They will have watched 500,000 YouTube videos of Mbappe!"
Klopp boasts an excellent record over Thomas Tuchel ahead of Wednesday night, with nine wins, two draws and just one defeat against his successor at Borussia Dortmund over the years.
One of those wins came at Anfield in September, when a 3-2 scoreline flattered PSG, and the hope is Liverpool can repeat that in France.