Jurgen Klopp is cherishing the availability of the majority of his squad ahead of an intense period that sees Liverpool play 11 times in 41 days.
The Reds average a game every 3.73 days from Saturday's trip to Watford to the away clash with Premier League leaders Man City on January 3.
Currently sitting second in the table in both the league and the Champions League, their results over the next 11 fixtures could prove pivotal as they fight for success.
And fortunately, bar Alex Oxlade-Chamberlain, Rhian Brewster and the continually frustrating Adam Lallana—who is suffering from another minor injury—Klopp has "pretty much a full squad."
Speaking to reporters at Melwood ahead of Liverpool's journey to Vicarage Road, the manager confirmed Jordan Henderson is back after missing England's 2-1 win over Croatia as a precaution.
"Busy week? [It's a] busy month; two or three months," he said.
"He's ready to play. that's all. In the moment it looks like it's pretty much a full squad.
"[Apart from] long-term injuries, and Adam Lallana has a minor thing that makes him not available for the weekend.
"All the rest came back healthy which is brilliant. So we have a few decisions to make, obviously."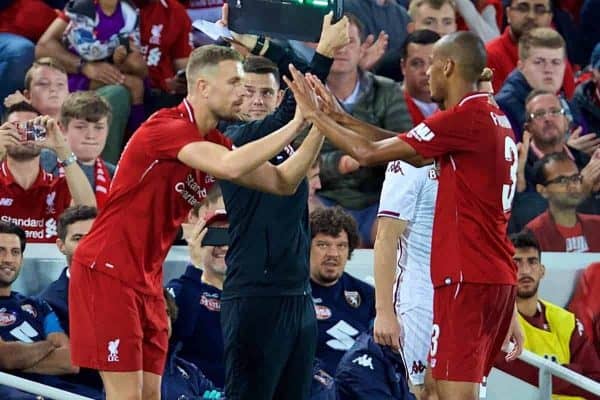 Such is the intensity of the upcoming period that Klopp will require the whole of his squad as he continues to rotate between games.
Over the next eight days, for example, Liverpool play Watford and Paris Saint-Germain away, before the Merseyside derby against Everton at Anfield next Saturday.
And with no more international breaks until March, Klopp is relishing the work with his players.
"It's important the boys stay healthy; as many as possible stay fit. It's the challenge we all face constantly," he explained.
"The international break for a coach is crazy, in the middle of the season, nine days without your players.
"Robbo came back to train today for the first time after two very intense games for Scotland.
"We now have to make a kind of a new start, two days to put in again all you want to do in the next game.
"From now on we don't train, we will recover and play, recover and play.
"We know about the difficulty of not only the next five weeks. Ten in the next five, and then it doesn't get less [intense] how I know it.
"It's no problem. The base is very good. A lot of yards to go, fights to fight, challenges to face. I'm looking forward to it."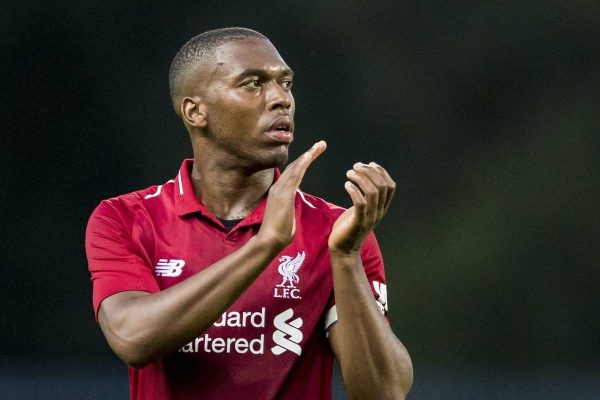 There could have been doubts over the inclusion of Daniel Sturridge, who has been charged with betting offences by the FA.
But Klopp has insisted that, until he is told differently, he will call upon the striker, praising his recent contributions in training.
"I obviously don't know about the case. You don't see any influence on Danny in training," he said.
"I cannot say about the case, what happens, that's quite difficult to get information about it.
"In training he's completely normal, in a good shape, sharp, focused, but of course it's not something you want to be involved in.
"From my point of view, as long as nobody tells me anything different, and he trains well, he's 100 percent in contention."